New age studio flats have become new trend, especially for young professionals in Mumbai. The key reasons are affordability and proximity to business hubs. In this post, we have provided the reasons are moving towards small wonders.
For the young married couple, in their early 30's buying a 2BHk home two hours away from work is completely impossible. Instead they opted for 350 sq feet studio apart at Ghodbunder Road for 25 lakh in November, a 30 minute drive from office. The couple decided to buy a studio apartment because practically it was more feasible and was the best option, says Anant Ghatge, manager of reputed corporate firm. The flat is compact and comes equipped with a wide range of amenities like a walking track, gymnasium, sports zone, etc. As soon they will get more money they will sell the flats and buy a new one. Like this example, many young professionals are selecting studio flats that have a multi-purpose room, a kitchen, and a bathroom, in an open sales format. According to the survey by realty research firm Liases Foras in 2015, there were 1000 studio apartments on the market in the city, out of which 384 remain unsolded. In 2014, 575 studio flats remain unsold out of total 935. Derived from this data, there has been around 30% increase in the number of studio apartments sold in the city over one year time. We have seen a substantial increase in number of young professionals, married couples, expats and investors, buy into these studio apartments, as they are easy to put on rent and convenient to sell, because of their small ticket sizes.
The data further reveals that the segment has not only increased in Mumbai but also in eight other prime cities like Hyderabad, Pune, Chennai, Kolkatta, Bengaluru. In 2014, there were in total 17,576 studio apartments in these cities, of which 8936 were sold; those numbers increased to 20,360 and 10,163 respectively in the year 2015.
NCR region is highest in supply of studio apartments but unlike Mumbai, it is not demand driven. Under commercial land usage laws, the government encourages such kind of construction work. To cater to the growing demand of people, several city developers are venturing into this segment, offering small studio flat laced with all kind of fancy amenities, to entice group of buyers that are looking to own the property in the city that is increasingly becoming unaffordable.  There is steady demand for studio apartments, says head of reputed realty research firm, JLL India. They are usually first to be sold out in a residential project, being cost effective option for first time buyer, especially for project close to business hubs.
What does the data reveal?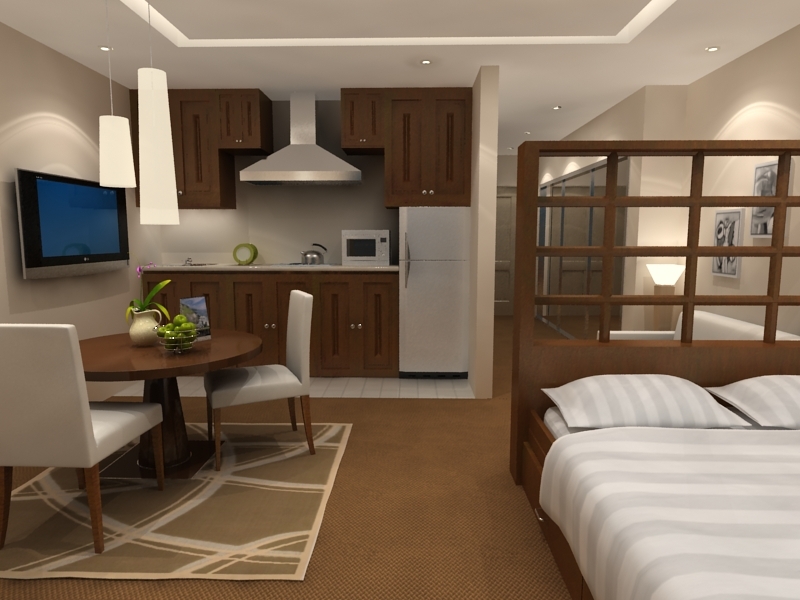 According to the data compiled by property portal MagicBricks, studio apartments in Mumbai are mainly concentrated in Lower Parel, Malad, Virar, Dahisar, Nalasopara, Mira Road, and Vasai, to name a few.
Every city has certain areas meant for new entrants and young professionals, and some that are explored by established real estate developers, says Mudassir Zaidi, national director of real estate firm Frank India. Since studio apartments fall into budget and are not targeted for wealthy buyers who would opt for 1 BHK apartments, even for investment. Thus areas like Navi Mumbai, Ghatkopar, Vikhroli and Chembur have most of the studio apartments and flats for upgrades.
May fair Housing Hillcrest project in Vikhroli offers a range of studio apartments measuring 229square feet each. With a breathtaking view of the Vashi creek, the project offers multi-level parking facility, a 30,000 sqaure feet podium, landscaped gardens, pool and gym.
Studio apartments consist of around 18% of the project and they are sold like hot cakes, says Ruben Chheda, deputy manager of marketing and sales at Mayfair agency.
While the general perception is that the studio apartments are mainly available in Navi Mumbai and central suburbs, says Richa realtors, a Mumbai based construction firm, is set to launch a project called the Hivesuites in Shivaji Park with 46 studio apartments measuring 550 square feet.
This is a fully loaded project that comes equipped with lavish amenities like housekeeping, concierge services, and club membership, says Sandeep Ahuja, CEO of Richa realtors. For a long time now, this has been an under-served segment even though it is considered as of consistent demand. The company is targeting young professionals, who work in and around central business district and want to save time.
These flats are by and large encouraged by investors and other clients, hence the group is looking forward at a three city model-Mumbai-Delhi-bengaluru-at the same time for the project.
Similarly, Hiranandani Group has launched projects like Hiranandani Gardens in powai and The Walk in Hiranandani Estate in Thane, which offer studio apartments with a range of luxurious amenities around the Powai lake, Hiranandani Garden offers a joggers track, tennis and squash court, two club houses and swimming pool.
Conclusion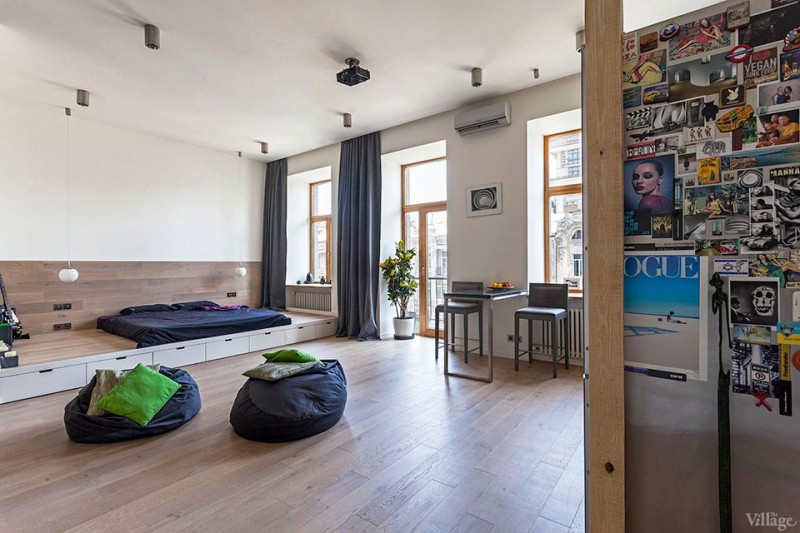 Studio apartments are gaining momentum because of all these reasons. These reasons cited enough for you to buy and explore tier one city at affordable rates. Go for it!
Hope you liked the latest blog post. Let us know what do you think about this post in the comments section and if you find it helpful then we would be very happy if you can share it with your friends and on social networking sites Facebook, Twitter, StumbleUpon, etc.
Have a happy reading!