Looking for wall décor ideas to refresh your space? These empty walls are always filled with possibilities- and few additions can transform the look of your home. Wall décor is an inexpensive way to break the monotony of the room. Read more and learn how you can transform the look of the room.
Wall Decor Ideas
It is one of the best ways to enhance and elevate the look of the room whether it is the living room, bedroom, or bathroom or kitchen.  The below-mentioned wall decor ideas are thought- provoking and can't be ignored.
1 Add fabric to the wall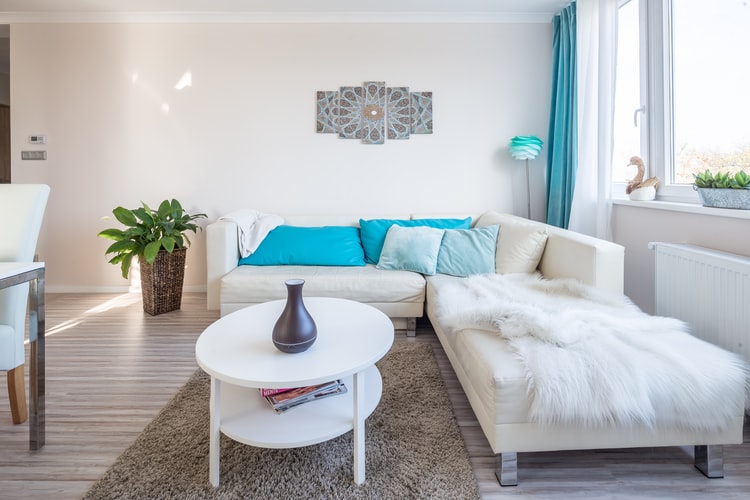 Do you wish to add an unusual splash of color to your home wall?  Well, add fabric. It is one of the versatile materials that can be customized as per your requirements. It is an inexpensive way to change the look of your home. Contrary to the popular perception, the term fabric is not limited to adding furnishings like curtains, cushions, pillows, but you can also add an art piece, plants, string lights to give it a unique makeover.
2 Wall shelves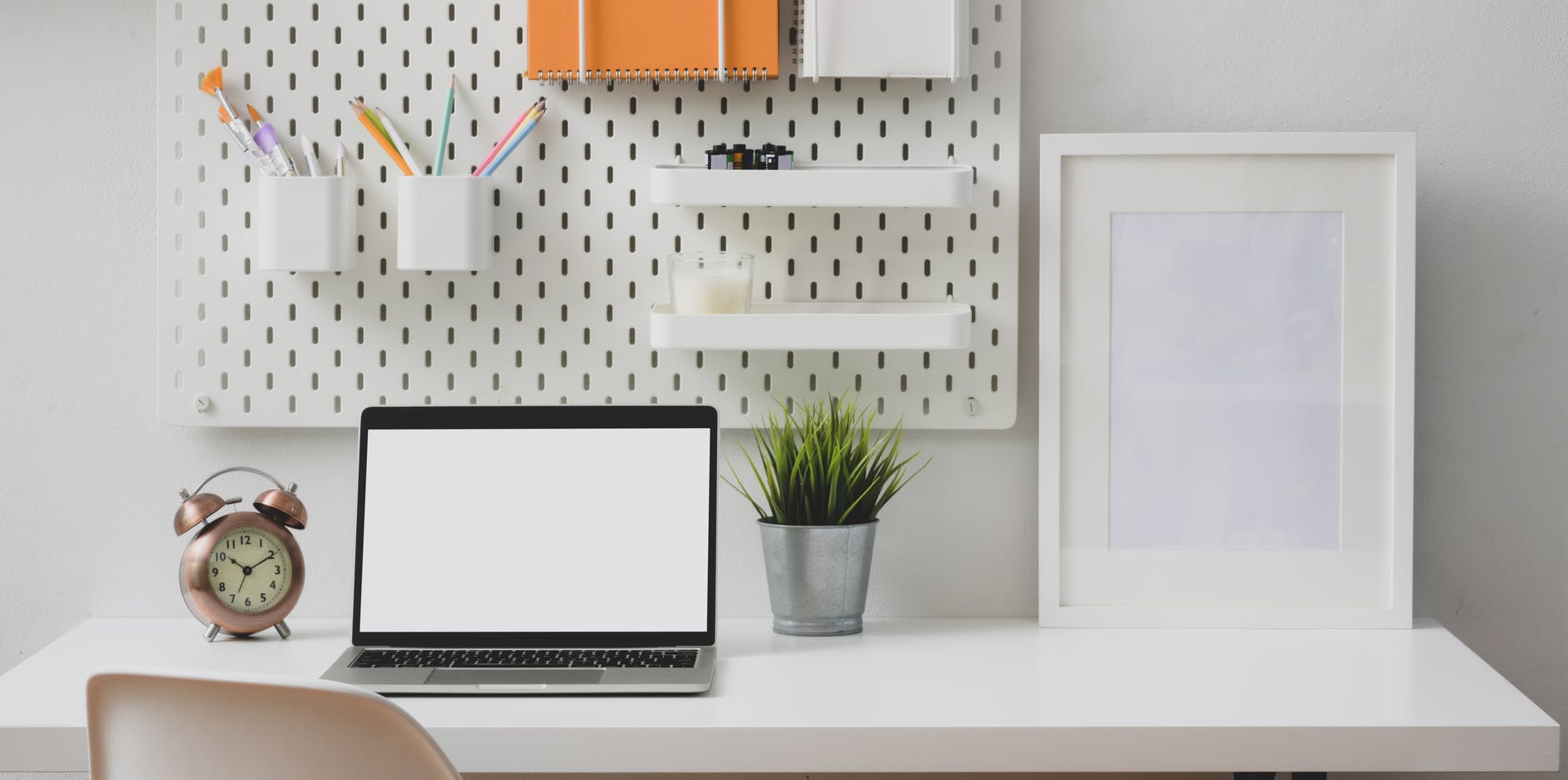 Wall shelves are another way to perk up the look of your home. Apart from being functional, it can also improve the aesthetic look of the dreary wall. You can add several things on the walls like potted plants, candles, and anything that adds interest to your blank wall and gives it an interesting look. If you own a home office, you can store stationery and other knick- knacks on these shelves.
3 Add wall art
Some people might not approve this look, but it can make your home wall look vibrant and cheerful. It can add a refreshing look to the room. The three picture wall art will instantly upgrade the look of the bedroom or the study room of your child. You can ask your child to make wall art. This will make them feel energized and would instill creativity in them. This wall art will look ideal in the bathroom too. You can combine this wall art with plants and bright furnishings like cushions to create an interesting look to your home.
4 Memo board
Another unusual way to brighten up space is to add a memo board. The memo board on the wall will look attractive, and you can further garnish it with inspirational pictures. You can even clip with notes and other items. Further accentuate the look of the board with plants, dry flowers and create a garden right inside your home. This wall décor accessory is functional as well have an aesthetic value. The sleek construction of the memo board ensures that it doesn't look overpowering and it can easily fit as a decoration piece.
5 Wall sconces
You may not have mastered the art of gardening, but that doesn't mean that you can't add a garden in your home. Add indoor plants or artificial foliage in a mason jar, and add it to your walls. Combine it with warm lights and flowers for a fresh update. These sconces add greenery to your space and make your home wall look charming. It is a great addition to any room of your home. These mason jars can also be used for gifting.
6 Floral Sticker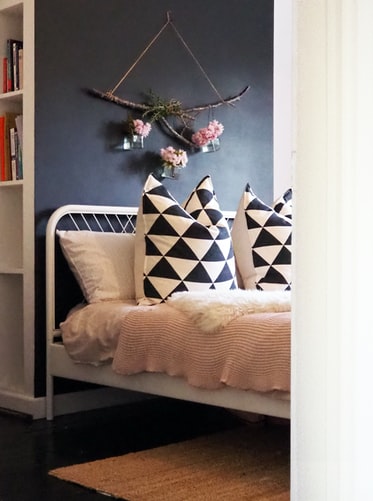 If you are planning to decorate the home wall on a budget or you are cautious spender, this is by far the best budget wall decoration idea. It is an interesting way to dress up the walls. You can be creative and add a colorful craft paper, fabric or you can DIY your own 3D floral wall art. It is an unconventional way to cover the flaws of the wall instead of painting the wall.  Depending upon your creativity, mood, you can modify the look of the wall.
7 Add craft paper on the walls
This is another DIY idea that you can ask your kid to do for you. It can be an amazing addition to your dreary wall. Origami wall decoration ideas can be used to create multiple designs on the wall. It will further add interest to the wall. If you don't wish to add craft work, you can add plates to decorate the walls of the living room or bedroom.
8 Add chalkboard on the wall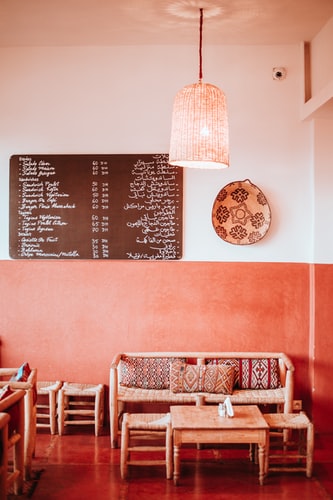 Chalkboard is another addition that can lift up the look of your home. It will help you and your kid to unleash inner creativity. Install the chalkboard in the bedroom or living room where you can create drawings, leave inspiring thoughts or make a list of to- do chores. It is a very handy way to decorate the walls of the bedroom.
 9 Wall décor accessories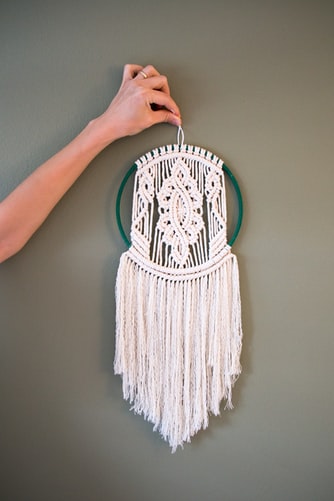 There are many other wall decor accessories available in the market that can change the look of the room. You can add dream catcher wall decor accessory. It was originally used to ward off the evil spirits of the home but now it has become an important home decor accessory. Wall hangings are the best way to perk up the look of living space.
10 Add flowers, fairy lights
Apart from these, you can add flowers, fairy lights, leaves, wall hangings to create a beautiful look to your home walls.
If expensive artwork is not something that you are looking for, then these wall decoration ideas can change up your living space and liven up the space.