Technology has driven everyone crazy! Don't believe? Well, this post is for all tech geeks who wish to become interior designer…. Starting from wall paper to textures to crockery designs, the key is to maintain your home stylish and within your reach.
If you are smartphone obsessed, then you must know that today there are apps for everything- fitness, cab scheduling, calorie counter, instant photo sharing, and now added to this list is interior designing. All the home inspiration that you take from magazines, newspapers, TV or any other medium is now available within a single touch. You can use these apps to measure the paint shade, select the charts, measure your rooms and even virtually redecorate the home and rearrange the furniture. Sandhya Gorthi, the reputed director of lifestyle furniture store Sanctum comments that creating a home is an emotional experience. One tends to get inspired or seek inspiration from the strangest times. A home or interior app is a handy way for anyone who wishes to dive into the world of interior decoration. Here is the list of apps:
App 1-Houzz– It is an immensely popular home interior decoration app and remodeling site, its smartphone friendly and comes in same punch. This mobile app provides creative ideas, inspiration from the Houzz community, house tours, DIY tutorials, and over 120,000 images. The images are stunning and drool worthy. Their advice is friendly and is pretty handy. Moreover, here you will find a lot of professionals, says Sandhya Gorthi. On the fillip side all the images are not relevant to the Indian home scenario and the listings aren't arranged in a discerning way. Gorthy further advises that one needs to be extra careful while searching for images in this site and it is better to look for specific interior decoration tips.
Availability- It is available on free of cost basis on App store and Google Play
App 2-Remodelista–  call this as a peculiar guide on how to revamp the home. Think of it as a guide or a self-curated book for interior designers and beginners. Here you will find abundant of home décor tutorials, tours, DIY, inspiration and much more. Even Gwyneth Paltrow is a big fan of this site. Aashni Pandaya, partner at Flamingo Interiors call this site as a handy tool. It lets the interior designer to indulge in easy conversation by conveying themes and moods. The downside is- it is a paid app, so once you have indulged in it you can't look back.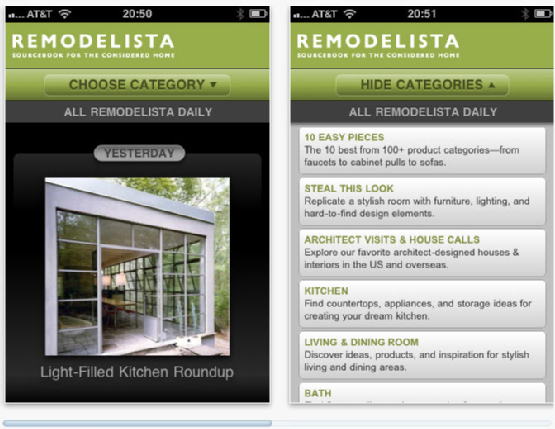 Availability- It is available at Rs 190 on App store and Rs 126.31 on Google Play
App3-Pininterest– It is the most popular app in the field of interior designing. This app helps you to know from where to start and from where you can take right inspiration. Browse through this interior designing app for a wide variety of styles, colour schemes, themes, DIY options and room layout. This app boasts of the same functions like the website but enhanced features like pinning from other apps like Instagram, Reddit, Etsy, and much more.  The more streamlined search you do the better results will appear and don't forget to do spell check to get accurate results. Pandya further adds "This site really digs deep to find creative ways to present new items and helps one to keep hold over trending interior décor design. So, much visual inspiration out there is available for free. On the negative side- it limits creativity and encourages simple decoration ideas.
Availability- it is available for free on App store and Google Play
App 4-Design Sponge– It is also called as Martha Stewart Living by Millenials by the New York Times newspaper. This app is a version of reputed Brooklyn based interior decoration blog written by, Grace Booney. It is all about easy decoration ideas. Considering it as updated six to eight times in a day, you will never fall short of inspiration.
Dimple Nahar, reputed designer says that "I like this app for its suggestion on paint texture creation, crockery design and painting as well insights on the latest trends". On the downside this app lacks Indian home specific ideas. It may be a negative factor for some.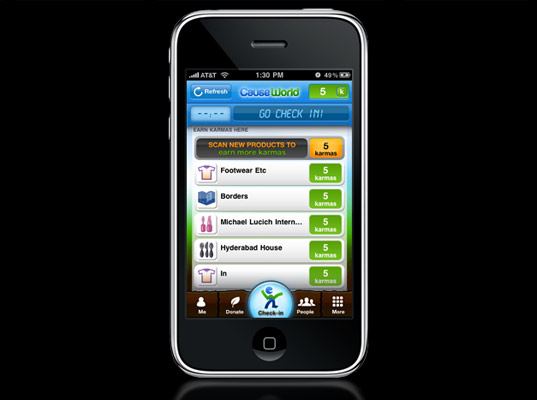 Availability- It is available for free on App store
App 5-Photo Measures Lite– This app lets you to take picture, adds the measurement and zooms in for details. This app is quiet beneficial when you are hunting for interior designing items, since you need to juggle between clicking photos and taking measurements, thus making it as a huge time saver as well. The free version limits you to take two photos at a time and it places a watermark on images that you need to export, hence compelling the user to download the paid version of this app in some situations.
Availability- it is available on free on App store and Google Play
All these apps help you to discover new ideas for your home.
Conclusion          
Most of these home décor apps are handy guides for remodeling and revamping your home. Whether it is about arranging furniture, selecting paint for your home, or creating an inspiring home, now everything is well within your reach. All you need to do is to download these apps on your smartphone. In this world, where everything is available within a single click of mouse, why not buy ideas for free. Yes! The above-mentioned apps help you do that. Just choose the category and get accurate results with these apps.
Hope you liked the latest blog post. Let us know what do you think about this post in the comments section and if you find it helpful then we would be very happy if you can share it with your friends and on social networking sites Facebook, Twitter, StumbleUpon, etc.
Have a happy reading!