Golu is a type of doll arrangement that is an important part of Dushera and navratri celebrations in Tamil Nadu, Andhra Pradesh and Karnataka. Golu is also popularly refereed as Kolu. Bommai Golus are considered as prized possession of household. These Golus are passed from one generation to another generation. Apart from standard Bommai Golu display, people also emphasize on different Golu ideas for navratri these days.
Here are some Golu theme ideas for navratri?
Select a story from Hindu Mythology– there are various Golu theme navratri ideas. To create this theme, all you need is a story from Hindu mythology and then draw a sketch about the same on a paper. After you settle for a story, search for dolls, props and background that you need to decorate it. You can even buy dolls from the market or you can make it if you have sufficient time on hand. Additionally, also search for backgrounds like trees, animals, forests and ashrams to support the theme.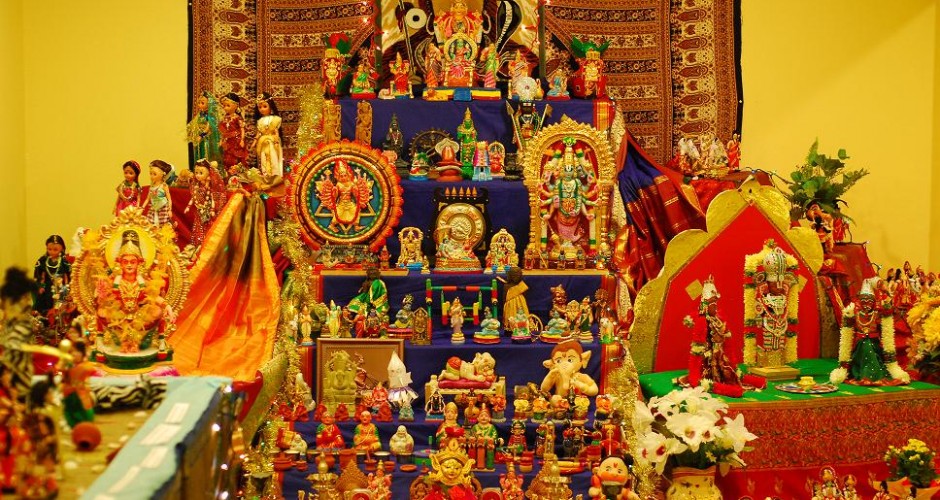 Village life theme- it is one of the best golu theme ideas for navratri celebration. You can use different props like ponds, forests, fields and trees. To create a paddy field, you can take old flat basin and fill it up with mud and wheat. Wheat will grow fast. Make trees from thermocol and cardboards.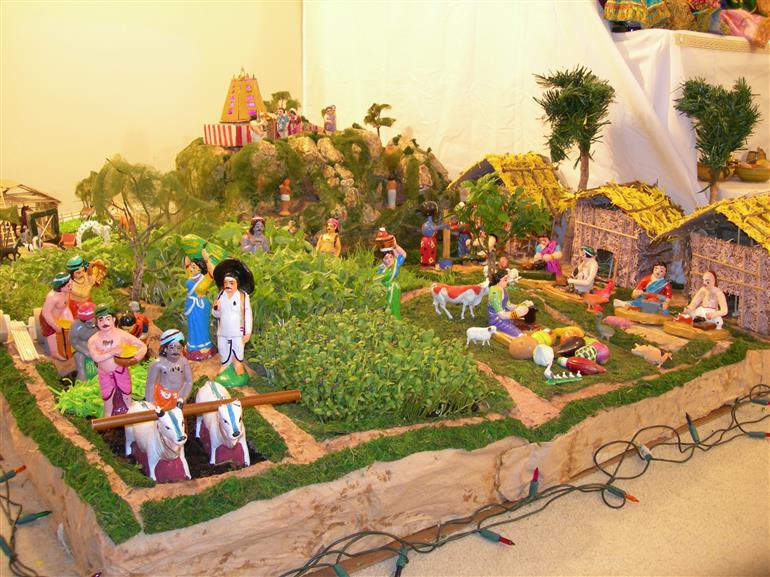 Wedding theme- it is also an appealing theme for navratri celebration. You can engage kids to help create this theme, they will find it very interesting. Ask them to arrange dolls and even bring their dolls and add it to that theme.
Vegetable theme– it is an attractive golu theme idea. You can create this theme by using various props like carrot, water melon, cauliflower, brinjal, lady finger, radish, etc. this can be the most unique golu theme idea.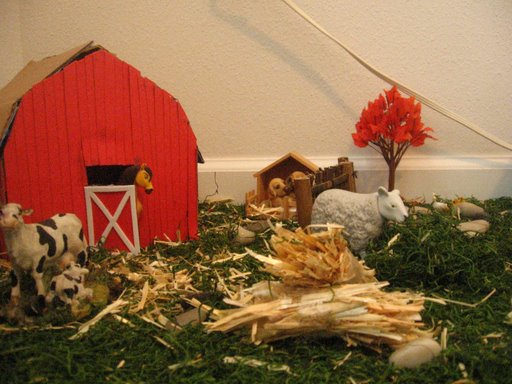 Cinderella theme– you can create Cinderella theme idea by selecting popular fairy tale store like Little Red Riding Hood, Cinderella or Snow White. This theme is attractive for younger generation and let you gain various accolades. You can engage your children and their friends to help you create this theme. If you have adequate time, try making the dolls by yourself. It will definitely hone your creative skills.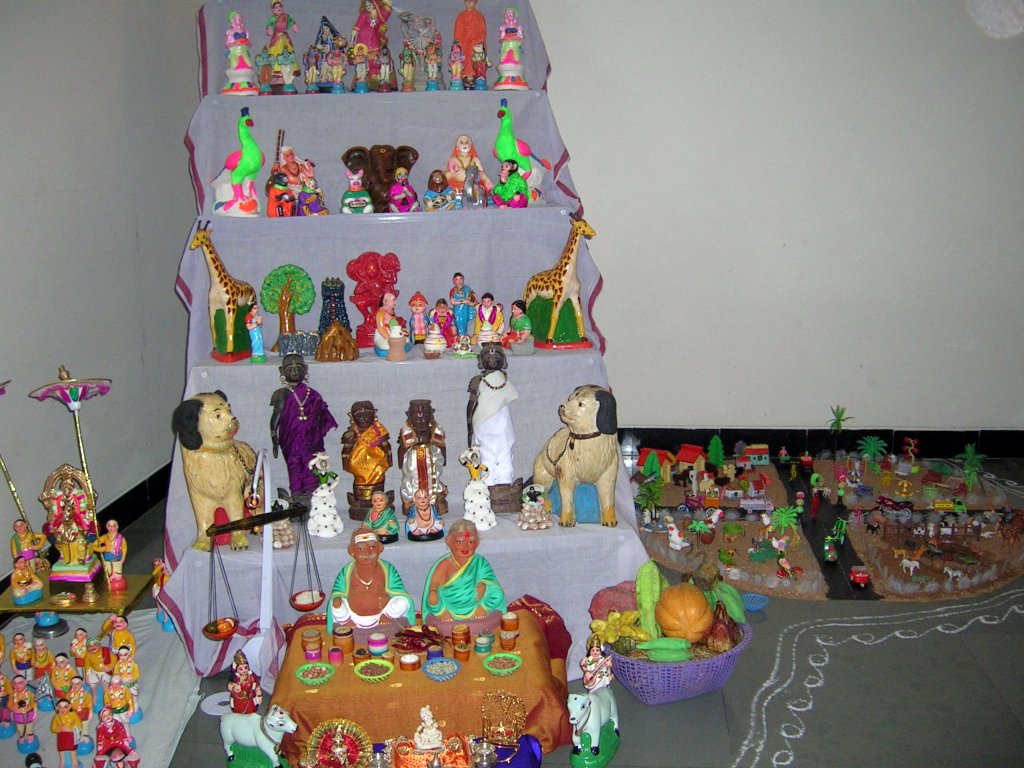 Dussehra Theme– you can even depict Dussehra theme. Like you can have king queen doll as the centerpiece and add a background of a palace. You can add different dolls and props to make golu decoration lively. Thus, by selecting any of the above-mentioned golu theme, you can make celebration special.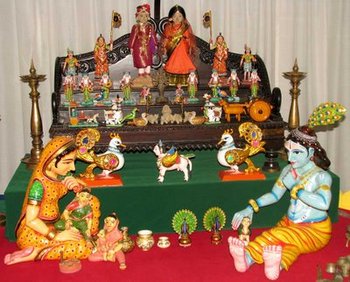 Instead of buying dolls and props from the market, you can create own. So, what are you waiting for! Get ready for creative overdose!