Navratri is one of the most festivals in India that is celebrated with great zeal and enthusiasm. This festival is marked by colorful and bright Navratri decorations. In this article, we will provide you tips on how to add color to your home in unique yet fashionable way.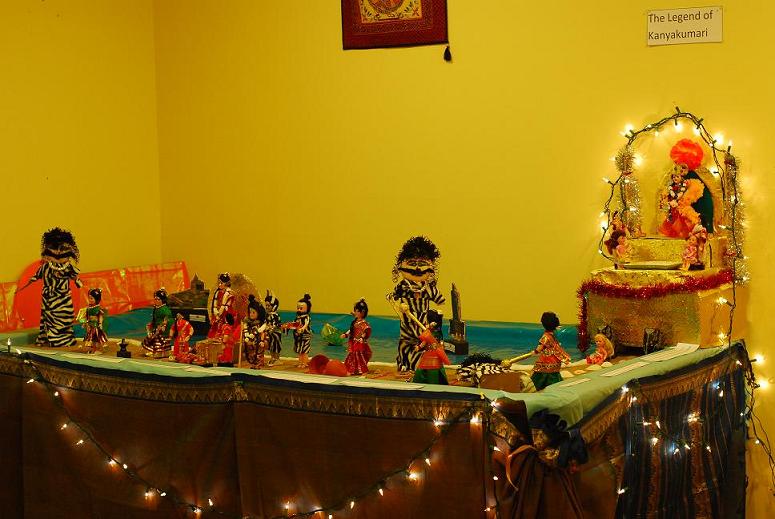 Starting from traditional diyas to copper or steel thalis or brass table diyas, all these decoration accessories can deck up your home for this nine day festival. So, after you have done thorough cleaning of the home, get ready to welcome Goddess Durga into your home with some beautiful festival decoration items. All these items are traditional yet contemporary in look. We, the team of interior design blog share fascinating ways to decorate home for Navreatri 2015. have a look at thede beautiful decoration accessories and gifts for this festive season.
How to decorate home for Navratri?
Start from traditional OM symbol thali
If you are hunting for something yet auspicious, then this is the perfect thali that you can use for Navratri puja this year. The OM symbol placed at the center adds more beauty to the simple brass thali.
Golden floured thali
It is an irregular rimed thali..interesting! the dull and gold touch of Navratri thali makes this as an ideal decoration accessory.. unique and one of a kind.
Marble Kalash
On the auspicious occasion of Navratri 2015, this marble kalash will add more charm to the puja room. The semi stones are embedded on the pot and it gives very traditional look to the decoration. Buy marble kalash from the nearby store.
Carvings
The beautiful aakriti with minute detailing and carvings adds zeal to the occasion. If you are planning to surprise your loved ones and relatives, this is the perfect gift that you can buy. Buy beautiful aakriti for sure!
Add a painting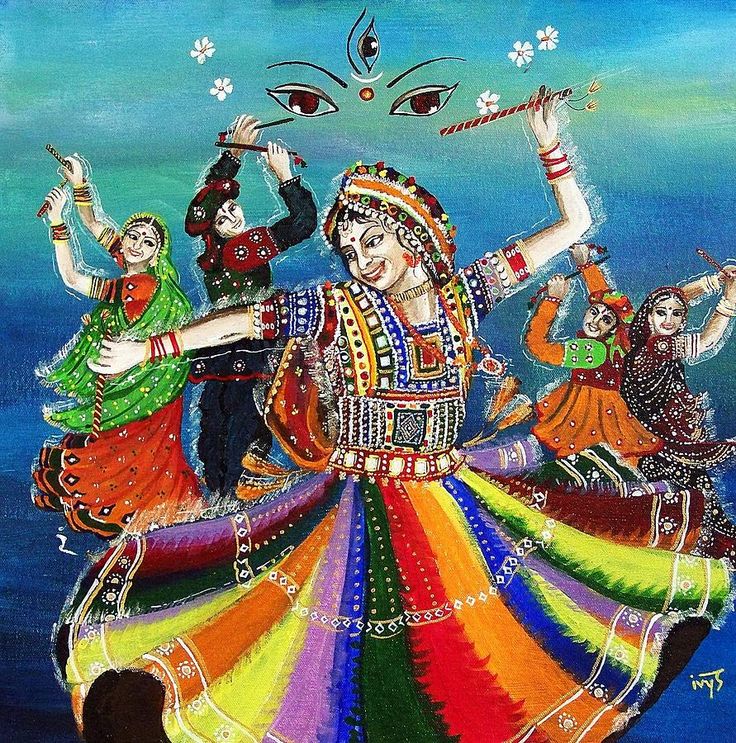 The dull look of the puja can be made more interesting and special by adding a special elephant painting to the home. This elephant painting on any accessory makes it look beautiful and bright.
Wooden thali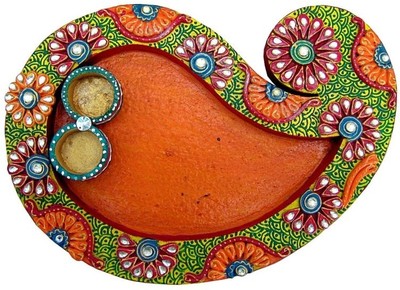 There are a lot of people who are smitten by wooden thalis in front of God's idol. This colorful thali comes in the shape of leaf and the roli tikka grabs the attention.
Glossy white shankh
The pure white glossy shankh is a must have accessory for your puja room for this Navratri. If you are planning to give your family member gift, this is the first option.
Brass Diya
It is the best way to go environment friendly. The brass table diya is simple and look at. What is more interesting is the design of the diya.