After creating hullabaloo in apparels, denim has become hot cake among interior decorators. Yes! This innovative material helps you to revamp your home within budget.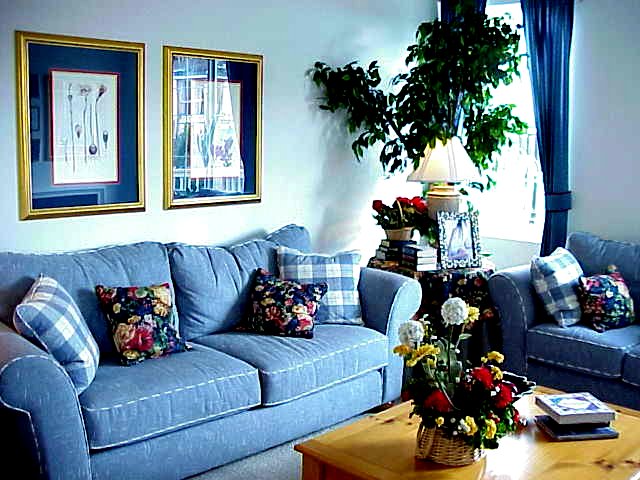 Why denim has become sought after material?
The reason why denim has become sought after among interior decorators is because it can be teamed up with different color and pattern. Starting from upholstery to picture frames to cushion cover to quilts to carpets and dining table cover, the list is endless.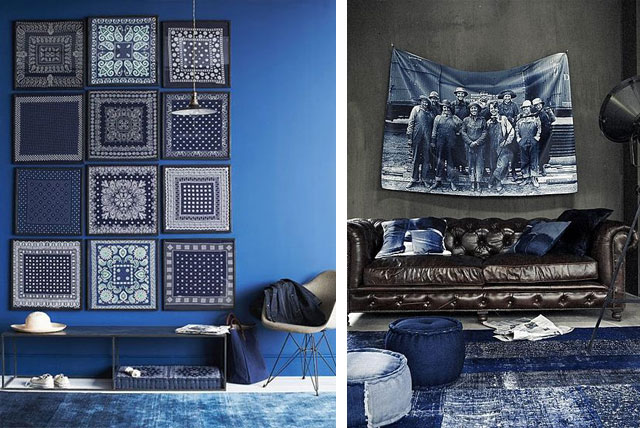 Another reason why this trend has gained momentum is because it is durable and is smart to dress up your interior. Denim complements everything just like a wardrobe. You can dress up denim or dress it down; it works.
In this article, we will provide you tip on how to dress up your home with denim.
Living Room
A denim inspired living room is sure to make a great impact and let your guests feel comfortable. Denim upholstery fabric comes in a wide array of colours to highlight or accent any home décor. It complements with pink and honey-colour wood finishes.
It is myth denim means blue albeit it does not have to be only blue. You can go for a sofa that is wrapped in charcoal gray denim, which looks elegant or slipcover your sofa with white denim.
How to pair it
Starting from floral to block prints, and black and white, you can pair denim fabric with florals, checks, leather and come up with a new look that is trendy and fashionable. It is the quality of fabric that has made this wonder work as a concept décor. What's more? Denim is durable, looks good, and is easy to décor.
Walls
Denim on walls makes a great impact, especially if the theme is cowboy for boy's room or if girls are fond of horses and outdoors. However, you need not to have this theme to put this fabric on the walls.
What is other option available?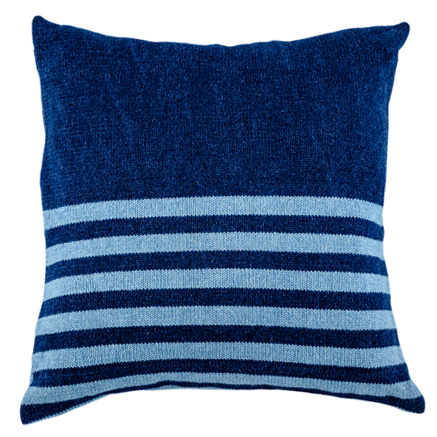 A denim patchwork in background sets relaxed atmosphere in a room. With different shades of blue, it evokes a sense of calmness and nostalgia. Denim complements with white walls, camel and yellow. Select wallpaper or prints in denim blue or even cool textures.
How to use it?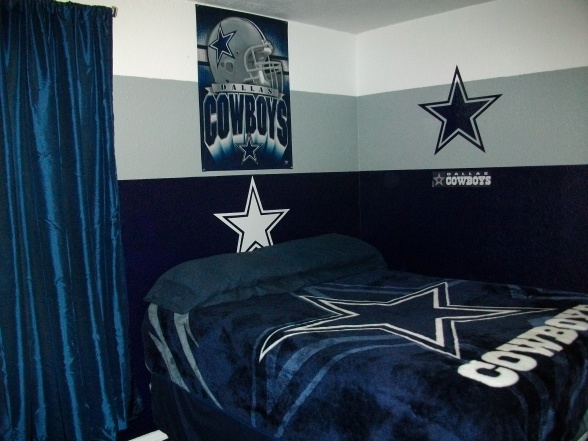 Since denim is sans fabric, it takes time to decorate and dress up with trims. You can mix and match trims for curtains and upholstery. Lighten up the look of denim by using crisp white, cotton piques and polka dots.
How to add in a bathroom?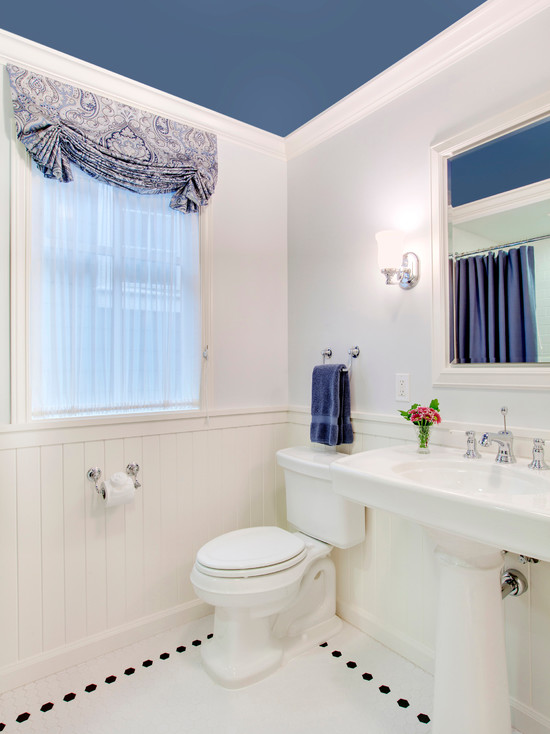 If you are planning to decorate in a bathspace, a denim shower curtain is definitely the best option. You can go for denim shower curtains for a traditional feel or with stripes and other patterns for modern feel.