You have just shifted to a new apartment and you know a lot of homework needs to be done before you move into that apartment. Commencing from plush sofas to an elegant chandelier at the center of the room to the fun stuff that you can add to kid's room, the benefits of modular kitchen, solar lights, water heating, etc….the list is never ending. The only difficulty is deciding on how to go for it.
Before you step in new apartment the costs that you will face include carpentry, electrical fittings, paintings and lot more. Depending upon your budget, you could end up spending Rs 1500 to 2000 per square feet and it may take 4-5 months to complete the work done, an estimate by renowned interior designer. And for extra comforts, make a separate list and work out on budget before zeroing out.
The cost of design and interior decoration may vary depending upon your budget and personal preferences. Majority of the builders offer flooring, plumbing, installation of windows and other expenses which are added into when you buy a new flat. However, there are other people who wish to go for naked flat- a house without any internal walls, flooring, electrical fitting or other bathroom accessories. It gives interior designer a level playing field and freedom to design the flat according to his/her choice and personality. The people who adhere to Vaastu principles, go for a naked flat. So, if you wish to buy a naked flat the cost of interior decoration could go upto 2000 to 3000 sq feet, while a flat that comes equipped with basic amenities provided by the builder it could vary between Rs 1000 to Rs 1500 per square feet. So, for 1000 square feet that is 2 BHK flat ( 2 bedroom one hall and a kitchen flat), you could end up paying at least 20 lakh to 30 lakh for a naked flat or 10 to 15 lakh with a flat equipped with basic amenities. Of course, you saved 10 lakh while booking a naked flat, but this bargaining has to be done with the builder while booking a flat.
Cost involved in building Kitchen and Bedroom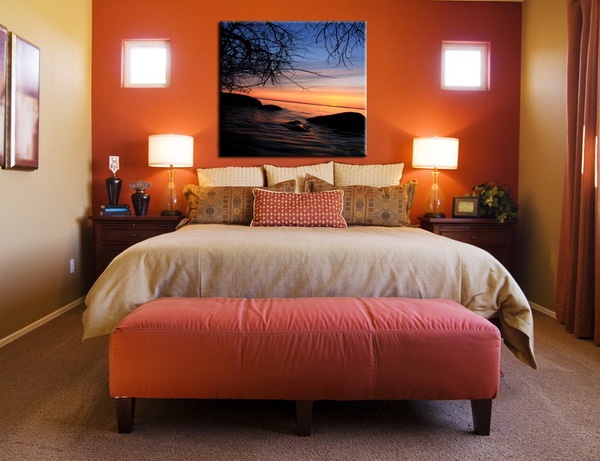 Considering your flat have all the necessary amenities in place, you would need to spend on kitchen, carpentry, electrical works and on painting job. It would cost you around Rs 10 lakh to 15 lakh, with carpentry work accounting for a huge sum. With this money, you can build wardrobe in bedrooms, king size bed for each room. For living room, you could buy a sofa set, dining table, centre table and a TV unit and a crockery unit. Around 50% of the money goes into carpentry work. Wardrobe and beds can be customized using commercial plywood, as the exact dimensions of the room. Actually, creating a personalized bed requires more than man hours or labour involvement, hence cost tends to be more. Another important area is the kitchen. With customized modular kitchen being in a rage now, the cost involved could surge up to 1 lakh to 1.4 lakh. A loft in the bedroom could axt as a storage space and its cost could go well upto Rs 50,000.
Cost involved in building living room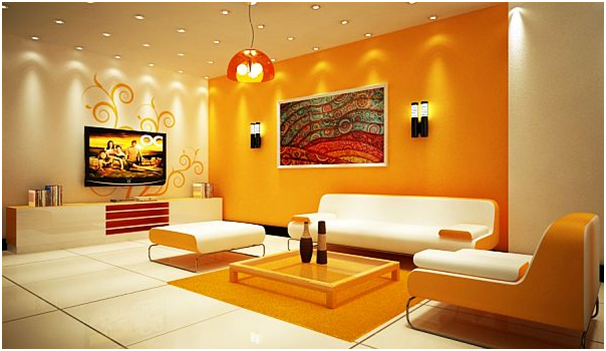 Here's a cost estimate for the living room that most people wish to flaunt to their friends and relatives. To get that exquisite look for the living room, opt for POP (Plaster of Paris) with right electrical lightning. A false lightning can give dual effect of lighting and hence add vibrancy to the living room. The cost could be anywhere between 1-2 lakh. To get everything done in shoestring budget, opt for painting or wall paper. It would account you another 1-3 lakh, depending upon individual preferences and tastes, says renowned interior designer. While all this is fine and would work if one have good budget, but what options you can go for if you have small budget. Well, here are the options for a shoestring budget.
Options for a limited budget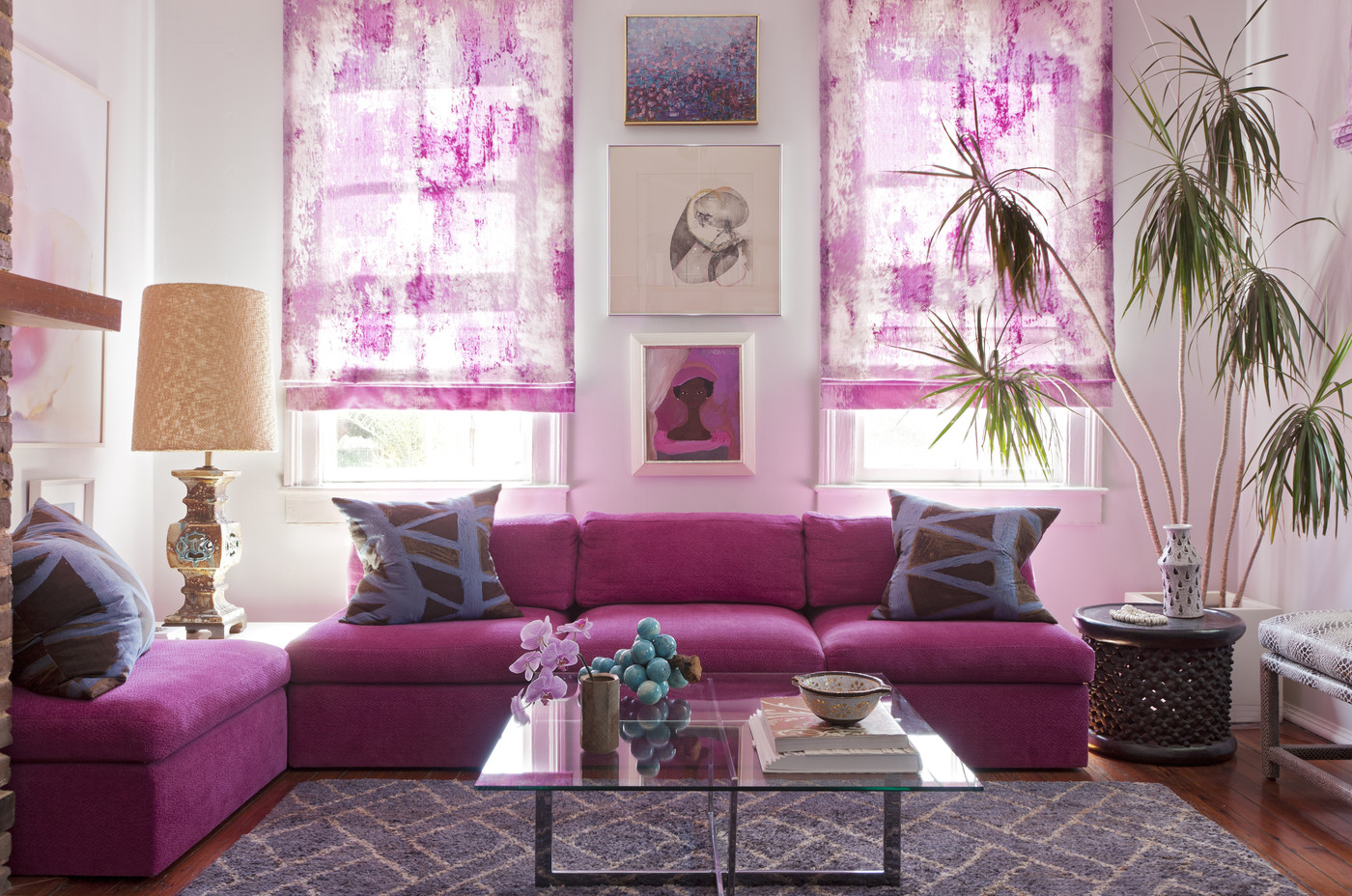 In case, you have a shoestring budget, you could explore below mentioned options. One of them is to get your one bedroom furnished and other furnished on a later date. This could save you a lot of money. Another option that you can explore is to buy ready made upholstery, as it could bring down the costs to half.
So, if your furniture cost is coming to 6 lakh of the Rs 12 lakh required for the interiors. However, bear in mind that imported furniture has limited life span and it is difficult to reuse. For instance, if you shift and wish to reuse the furniture made from commercial plywood after 10 years, it may be possible to use that. However, in case of imported furniture it may not be possible to use. In case, you want to slash the budget further, you could avoid using POP, false ceilings and electrical fittings. These are the elements that add royal touch to the home. So, if you have a small budget avoid using it, says reputed interior designer. Similarly, you can use normal laminates for cupboards and wardrobes instead of textured laminates, as it would help you to save more money. Experts think that home is made only once and it is a lifetime experience, so do it patiently.
Practical Problems that you may face

Furnishing a home is easy than it is done. There are several problems that one needs to deal with it. Many a times, we like a particular type of flooring. However, it may not well suit our home or may be unavailable, we may have to settle for something different. Sometimes, the design of a particular wardrobe you amy like may be too laborious and to make that design possible, you may spend lot of time or even you may have to settle for something less. There could be delays, inefficiencies, shortage, labour concerns, etc. Practical problems keep sprucing up, but they can always be worked on to find an apt solution.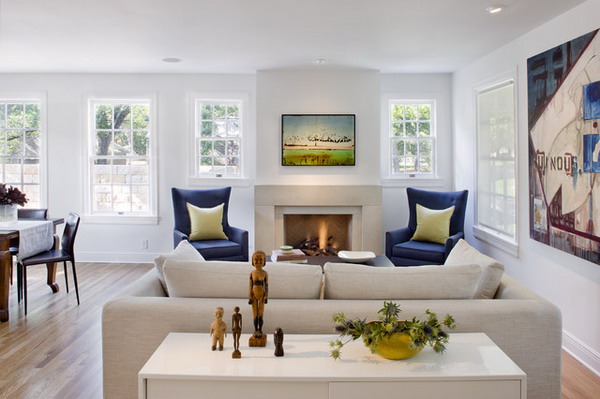 Depending upon amount of work and efforts involved of the interior decorator, total time spent for finishing the interior work could take around 3-4 months. Since you are building dream home and it is not often that you build home, so don't rush for any interior designer rather have patience. Go for a designer that complements the entire scheme. It should go with overall look of the room. Also, it would make sense if you work with interior designer or with a single contractor. They are professional and trained people, who can convert your dreams into reality. Even they can build your home according to your requirements. It may be bit costly, but will save headache of running around and disturbing normal work schedule. You may have waited for a property for such a long time, so all these extra efforts pay in a long run. Have patience to complete your dream house!
r, but will save you the headache of running around and disturbing your daily work schedule. You may have waited for an property for three long years, so be patient and give those extra three months, to complete your dream home.
In a nutshell, a lot of factors need to be taken into account before buying a new apartment, so be patient, research extensively, and hire professional staff.