We all like to paint and it is the easiest and safest way to decorate a home, but in case if you live in an apartment and you are restricted from painting the walls or do not want to try this option, then here we have mentioned some great ideas on how to add color to your home without painting the walls. These ideas work great for people who live on rent or who don't want to paint the home. Hope these tips help.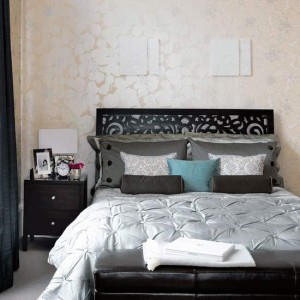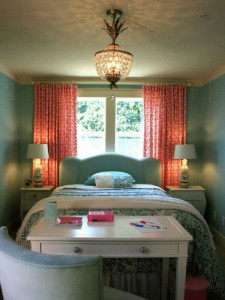 Step 1- Add rugs to your home- Most easy and the best way to add color in your home is to incorporate area rug. One large dramatic rug can change the landscape of a room, it can do job better than small multiple area rugs that is scattered throughout a room. If you are planning to decorate the living room, for instance select a large area rug and keep that in the center of the room, then surround it with furniture, around this rug you can use a coffee table. Try to incorporate colorful area rug to add color to your room. It should match with overall interior decor of a room like wall art and curtains.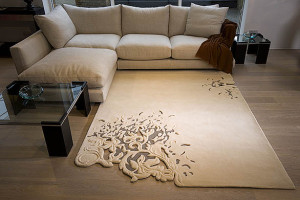 Step 2- Add Curtains- In order to make home look beautiful, you can add colourful curtains. It will give a facelift to your room without painting.  To add more interest to the room try to go for solid color draperies and not printed curtains. Make the curtains of similar color and buy the longest length that is available in the market. Mount the curtains on the top of the windows. The curtains should be 4-6 inches above the floor.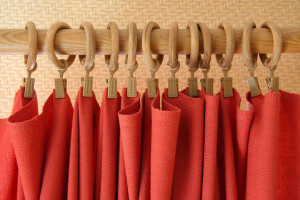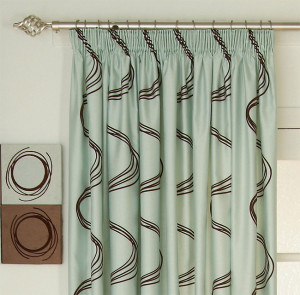 There are innumerable kinds of curtains available in the market like:
Rod Curtains
Pencil Curtains
Versatile Pleat Curtains
Tab Top Curtains (most popular form)
Concealed Tab Top Curtains
Double Box Pleat Curtains
Triple Box Pleat Curtains
Single Pinch Pleat Curtains
Double Pinch Pleat Curtains
Triple Pinch Pleat Curtains
Eyelet
Goblet Pleat Curtains
Grommet Top Curtains
Thermal Drapery
Sheer Curtains
Window Scarves
Valances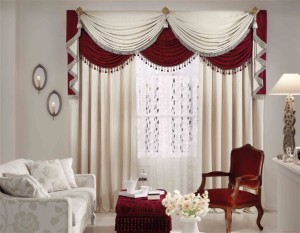 The next question arises how to select a curtain.
Fabric- Fabric plays a crucial role , while selecting the curtains, since the materials will tell you about functionality and how you can hold it up over the time. If the curtains are too heavy, then you may not be able to fold crisply and in case it is too light there are chances that it may not look good. For windows linen, silk, velvet and faux silk are considered to be the best. Faux silk is durable and does not deteriorate, but silk wears down.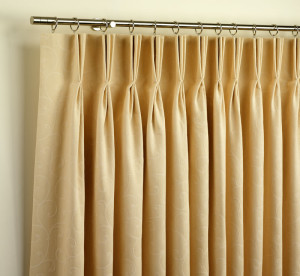 A Light Weight Fabric-Light weight fabric includes a variety of things like lace, cotton and linen. It is a good choice in case you are planning to sew it yourself. If you are opting for antique or classic décor then decorative lace is the best. In order to create more versatility or to add more casual feel, cotton is the best fabric to be used. Lightweight fabric lets the light to come into the home abundantly, so it may not be well suited for bedroom windows. Rather these light weight fabric are good for kitchen that often lacks sunlight and needs additional warming. These kind of fabric adds casual and relaxed fabric to the room. It can also be used to create an additional layer over heavier fabric. It will definitely add a unique style to the room.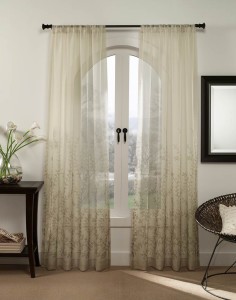 B Patterned Curtain Fabric- This kind of fabric is an ideal choice in order to create a creative look in the room. There is a wide spectrum of decorative fabrics available in the market. Like in case, you want to add minimalistic flair to the room, bedroom or bathroom, then these are the best. You can select from different patterned curtains like floral, striped, animal prints, plaid, so you can select a curtain depending upon your requirements. It renders an aesthetic appeal to the room. For example, animal theme patterned fabric is suitable for safari themed child bedroom and vertical stripes are ideal for a small apartment. They make the ceiling look higher and open up the room a bit.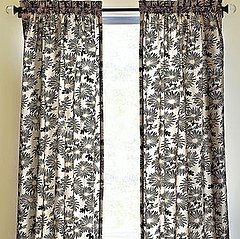 C Medium Weight and Heavy Weight- These fabric are the best choices in case you need functional curtains that are meant to keep cold and light out of the room. These fabric weights are versatile and practical than lightweight curtains, so in case you need formal, contemporary curtains then this style is the best. Medium Weight curtains use fabrics like canvas and cottons. They come in different varieties and complement your interior decoration style. Heavy weight fabrics can be used like suede, tapestry, denim, tweed and velvet for commercial purposes like hotels and restaurants. These curtains create insulation during the cold months and act as a black out curtains when temperature is soaring. Heavier fabrics along with rich colors can also be used like silk and velvet renders a formal look to the windows. Medium weight and heavy weight fabric adds texture to a room and it also provides a focal point to the otherwise plain room.
There are a certain curtain fabrics that help to keep out cold temperature. Majority of the hotels use curtains that are made from suede, velvet, tweed, tapestry, since its weight helps in filtering the light and keeps the heat intact. Any fabric can be easily interlined, with thick insulating material. Lining always add durability to the curtains. If silk is not lined, then it will deteriorate. Lining gives the curtain fullness and elegant look.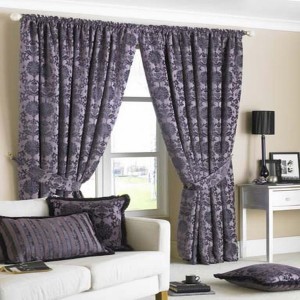 Length- Before you measure the length of a curtain, decide on which window you have to incorporate the same. Hanging panels higher than the window elongates the room. Designers generally hang curtains about six inches above the window frame. It will render the room a dramatic look.
Measure the length from the top of the window till the end i.e. floor. To give room more traditional look opt for a that is slightly puddled on the floor. To give room modern and dramatic look, use the panel fall flush with the floor. While measuring the width of window, ensure that you add four to eight inches on both the sides. In case, you need a curtain to filter excessive sunlight then those extra 4 inches around the perimeter of window frame will help you to block excessive light.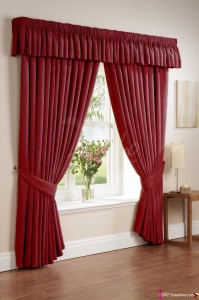 Kind of Curtains
Today, the markets are decked with a variety of curtains. You can select from off the shelf window treatments as well as custom window treatments. Custom  window treatments proffers several benefits like you can tailor made the dimensions of window size and create a customized look to perfectly suit to  your needs and requirements. Custom panels come in different options, materials and header style. With these options there come significant price differences.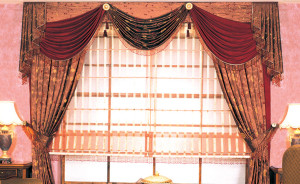 If custom curtains don't fall within your budget, then you can opt for high-quality retail window treatments.
Curtain Hardware
Last but not the least; it is crucial to select right kind of curtain hardware. For instance, you curtain rods. There comes different variety and designs, with a range of options. Spacers in curtain rods extend outwards from the wall for depth or in order to accommodate multiple rods. Both rod-pocket and tab-top curtains can be difficult to close or open. Decorative rods can be used at such an instance.
Finials- Finials means the decorative ends of the curtain. They come in different styles, options and finishes like scrolls, fleur-de-lis or it may be decorated in an oval shape or balls. These are available in silver, copper and in poly-resin finish. They are part and parcel of window treatment that are mostly seen beyond the curtain and it is the best way to make your neighbours envy. The only thing is it should match with your room décor.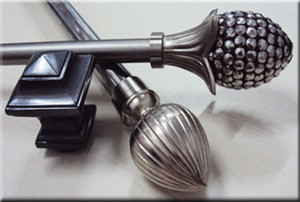 Curtain Rings- Curtain Rings are appealing and it can be easily attached to your curtain drapes. These rings slide easily along a curtain rod without a need to pull telescope rod, and thus making it easy to open and close the drapes. Curtain rings are available in different shapes, sizes and qualities, so you can shop around and get the best style that suits your needs and requirements.
Tiebacks- Tiebacks are the soft loops of cord, chain, fabric or any other kind of material that holds the drapes. These tiebacks tie around the drapes, either at the centre or pulling it off the side to a vertical rod. It allows for a better outside view and let more natural light come in. These are extremely common for drapes and curtains that don't use rings, since it is difficult to open.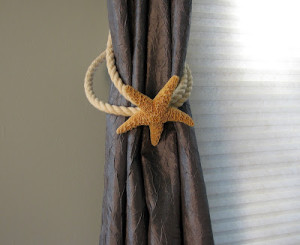 It is believed that human see outside world through blinds and curtains, so curtains and drapes should be perfect. They not only perk up your mood, but also add elegance to the rest of the room. These curtains not only filter the excessive light of a room, but also help in maintaining privacy.  The above-mentioned ideas will help you on how to add color to a room.
Art Work- In order to add more color to the room without painting, you can use the wall art. These wall arts can be purchased or made by oneself. Go for an artwork that reflects the overall theme of your room. If you are opting for French Country style, you need to select golden yellow and lavender. If you want to create a model for DIY project- you simply don't need to be an artist. You can paint the canvas depending upon your interests and overall décor of a room then hang 3 canvases side by side on the biggest wall. It will give a false illusion that a room has been painted with colors.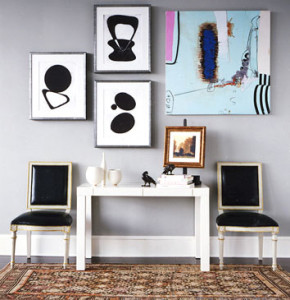 If you select an artwork, then pick a piece that showcase intense color and it should work well with the existing art work in your room.
Step 4- Add throw pillows and slip covers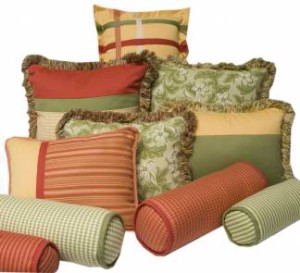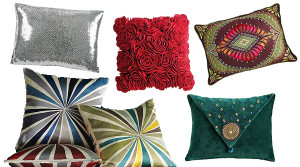 If natural light is not the source that your room relies upon, then there are innumerable of lighting options available in the market, but there is another way to lighten up your room. Yes, buy bright colored throw pillows. It will accentuate the room. Purchase a couch and slipcover for every season and change it on a regular basis. Go for airy. Light colors like blue, yellow, green, white for spring and for the summer months opt for deep rich colors like gold, purple, red or navy for autumn and winter. You can even buy duvet covers for your bedroom.
Step 5-Fresh Flowers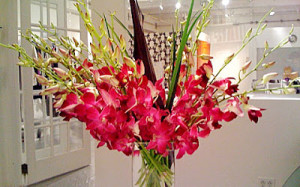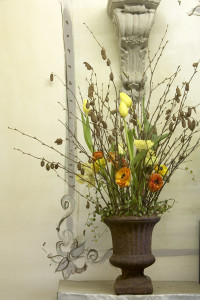 Try to group your favorite flowers or scatter the single stems in vase to add freshness to your room. It will definitely add color to your room without painting the same. Remember, to discard off the same when it withers.
Step 6-Headboard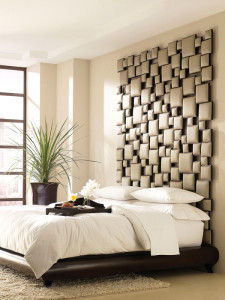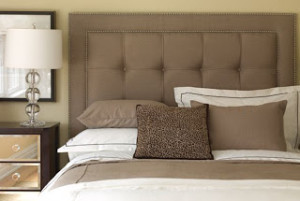 Adding headboards to the room creates a new personality to your living space. Without even a single stich, you can add color to your bedroom by incorporating tufted headboard. All you need to do is to cut out a wooden template for your headboard and then wrap the piece in foam and finally select a fabric for your headboard and then fasten the materials to the headboard with a staple gun. To add an elegant finish to a room use a fabric and hammer down nails to create a distinctive pattern throughout the headboard. Once it is complete, attach a new piece to your existing headboard or mount it directly to the wall behind your bed.
Another way to add personality to your bedroom is by incorporating painted furniture in the living space.
Step 7- Add Lights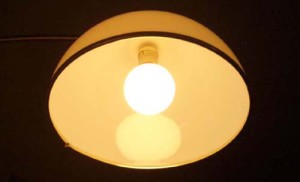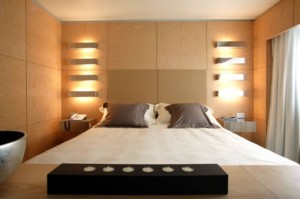 In order to add color to your room without painting, you can for lighting options. It is a simple solution to make a room. For instance, incandescent lights add more warmth to the room and accent lighting highlights the room and adds cheer to the room.
Step 8- Accessories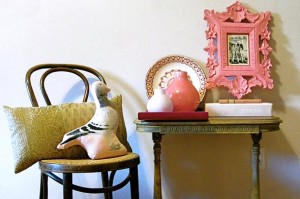 Don't forget to accentuate the room with right accessories like pottery, glass shelf, bookwares, etc.