If you are planning to invest in art, it is important to do so slowly and gradually. If one wants to hang artwork for interior decor, then the first and foremost thing is to see what you like and what suits wall and home decor. Because it is the one who will see it every day and get inspired and happy with that. You should love what to purchase. If you are planning to buy art as an investment, there are certain things that you need to keep in mind. Here are some basic points that one needs to keep in mind before zeroing for art investment. The thumb rule is that one should invest in art slowly and gradually. Don't jump in the process of purchasing. It is not a competition that if I buy then other should also buy. Here are basic points that one needs to consider.

Never invest everything in a single artist. One should have a different range of portfolio of artists depending upon requirements.
Begin from buying low cost artwork and once you get the confidence invest more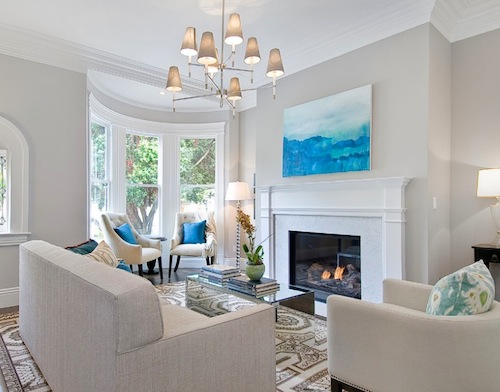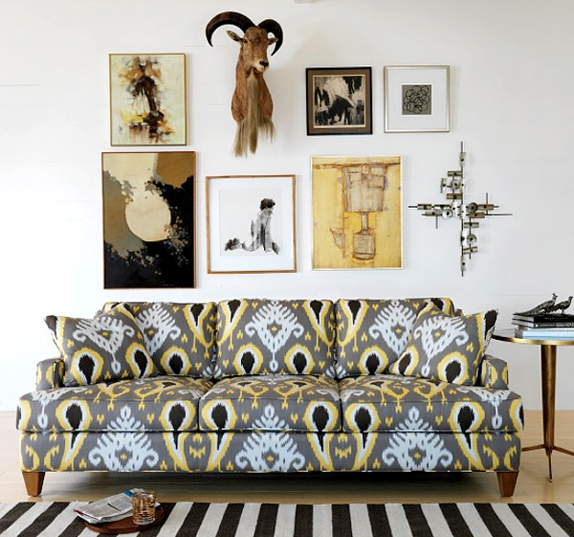 One should always buy artwork from several artists that makes the collection and artwork more vibrant and stylish
Always ask for authentication certificate- cost doesn't matter much
Check for the medium used and do re-check the artwork once again
Consult a reputed art dealer or consultant about quality and authenticity of artwork before zeroing on any investment
Buy artwork from reputed art gallery that is backed by experience and promotes several artists and showcases work of different artists.
Check the background of the artists like his/her background, style of work, brief information about art dealer or art gallery. Know the artist well before investing in artwork- talk to the curator or with the gallery owner. Once you are confident, then only invest in artwork.
Select the artist depending upon his education, exhibition held, shows held, collection, promoting gallery. This research will help you in process of buying.
Quality of work is important. Even if the artist is newbie but he/she possess talent and is gifted, then return will fetch you in long time.
In this way, you can select the best artwork for your home. Now, the second step is how to buy framework. Here are some tips
A beautifully decorated room looks unfinished without artwork hanging on the walls. Yet the beautiful paintings, prints can detract the look if wrong frames are used. When zeroing on any type of frames that enhance the overall look of the artwork, here are some tips to consider, they will make the selection process easier and in return it will perk up the look of the home.
Check the furniture

Look at the furniture and other small details of the space to decide what kind of a frame will complement with the look that you already have. Don't forget to check the moldings, door frames,window frames, architectural details and baseboards that is already available.
Find the right color

Determine the colors that dominate your home. Does that color seem to stand our? You may select to play up with that color by having matted in a similar shade or the frame finished like a hue. To create a dramatic effect, use s complimentary color to make the artwork look different and make it a focal point, if that look is striving for.
Change the look of the frames

If you already own a framework that is framed in different styles, why not try painting the frames in a similar color or revamp them in the same style or finish. The result is it adds visual appeal to the room, without having to spend a lot of money on the framing. Also, the result will be more interesting and dramatic look to the home if you have the similar molding used for all the frames. Though the end result is it will provide a unified look to the home, but it may be bit conservative.
What's your wish?
If one style dominates in your home, contemporary or modern, for instance a good framing choice may be used to decorate gilded style molding. The contrast will make the artwork stand out and will draw attention towards the furniture and other decorative accessories in home.
Frames that perk up the look of the room

Select frames that improve the look of artwork. Note the size and the scale of the picture, painting or other piece where you wish to hang. If you are unable to decide right type of frame best suited for your artwork, consult the reputed gallery owner or a framing shop. These professionals will help you the best frame for your artwork.
Styling for a series
If you are planning to frame for a series or pairs of artwork, select the similar style of molding for all the pieces. It will unify the overall look of the artwork, as well as avoid visual confusion in the home.
Light it in a right way
Notice the kind of light in your room. Some rooms are well lit and others are devoid of light, so glided tone frames are apt choice as they tend to reflect light, thus making the artwork visible.
Bear in mind, that one should shun trendy frames like all other kind of home accessories, frames should reflect current decorating trends. Try to select the frames that is in trend or which will not be out of vogue in five or six years. Good quality frame is worthwhile and is the best investment for your home decor, though it may be bit costly.