When it comes to decoration, the bathroom often gets neglected. While revamping the tiles of the bathroom or changing wash-basin's look requires a lot of investment, but updating the accessories is the best way to upgrade the look of the bathroom. All kinds of bathroom accessories are available in the market from storage basket to textile to drapes. You have to check the accessories that will complement the look of the bathroom and will make it look luxurious. Here are our suggestions on how to revamp the bathroom space and make it look upbeat.
1 Bamboo Bathroom Mat
If you have been using a conventional mat from days, switch to bamboo mat. It will make your home environment –friendly. These mats are made from genuine bamboo and have an elegant appeal. It comes in 12 pieces and is made from non-skid rubber that provides stability and reduces the chances of accidents.
The toilet bamboo mats are designed in a way that  it absorbs the water and thus leaving no chance for skidding.
2 Chic soap dish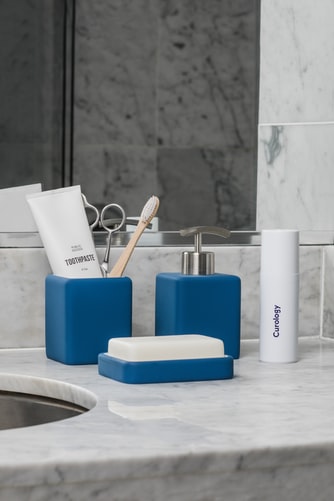 The market is filled with a variety of soap dishes that would be a great addition to your bathroom. The leaf- shaped soap dish is durable, easy to clean and looks elegant. To give a more elegant look to the bathroom, you can add other accessories like toothbrush holder, the soap dispenser in leaf- shaped. Thoughtfully selected items will make your bathroom look much more beautiful than ever.
3 Bathtub tray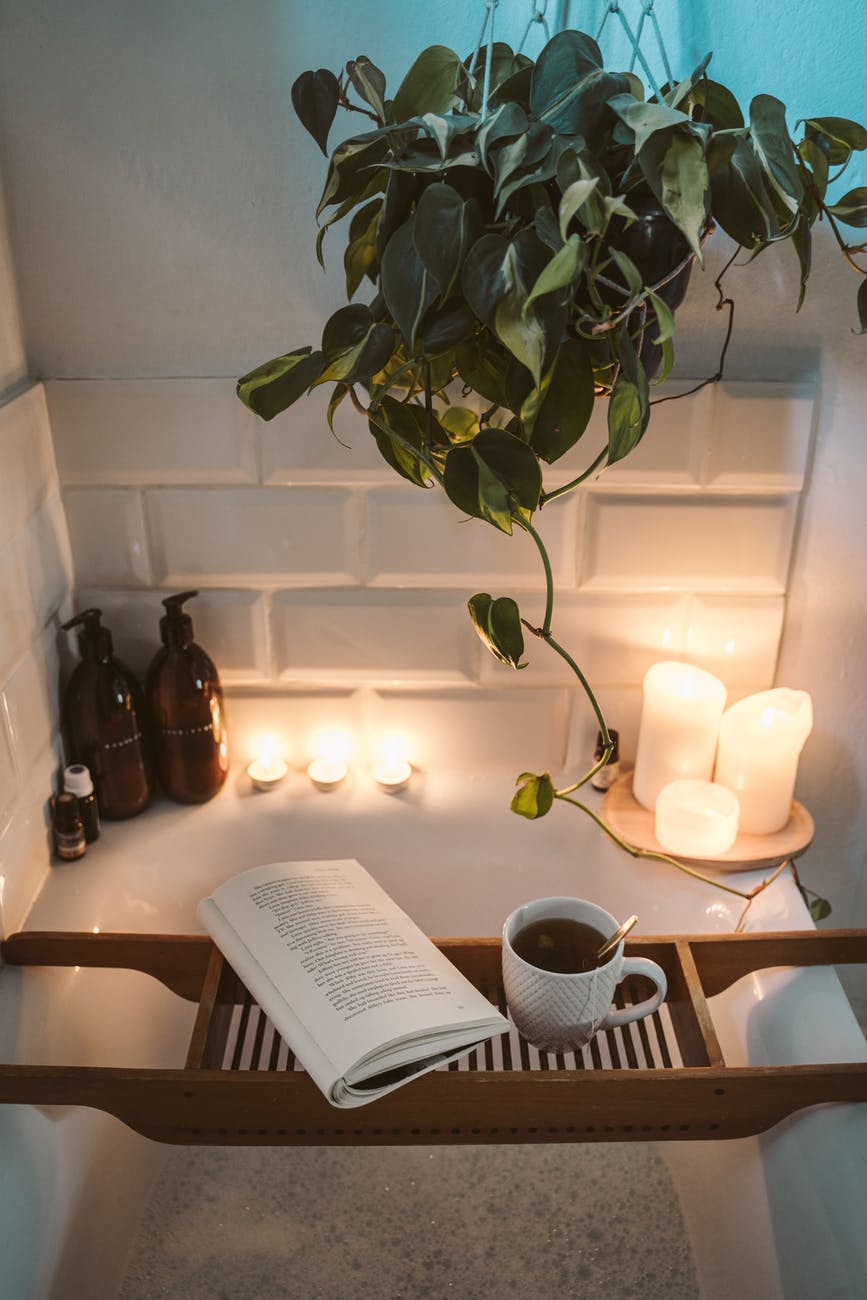 The tray is made from bamboo and can be used as a bed tray also. These trays are equipped with different storage spaces that can handle your different bathroom accessories or your books or wine glasses or tablet or candle. It can be used for bathroom and spa activities. It has extended handles that fits into any tub size and has a solid grip that prevent it from sliding down.
4 Printed Clothes Basket
Having a cloth basket is not an afterthought, it is a must have accessory. These bags can be used as a storage bag to keep your dirty linen or to store towels, toys and much more. The basket is easy to clean, foldable and extremely stylish. You can opt for neutral palette fabric clothes hamper or other designs. Crafted from top-notch quality cotton fabric, this basket is durable and will improve the bathroom's aesthetic look.
5 Towel Rack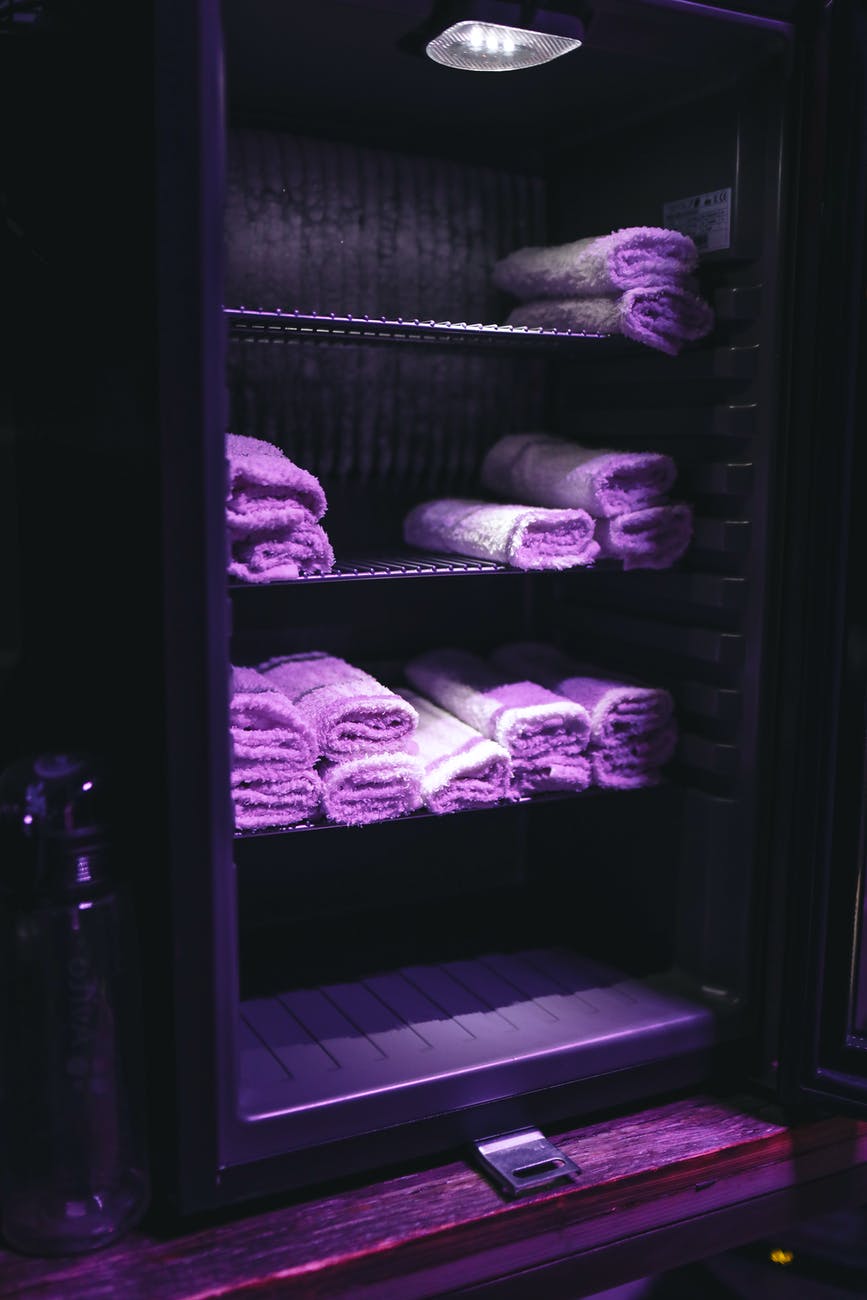 If you can invest in or replace some fixtures, buying a towel rack would be the best option. This towel is crafted from stainless steel and is available in various shades to improve the aesthetic look of the bathroom. It is space saving and features hooks below the bar to hang multiple towels and other clothing items.
6 Bathroom Light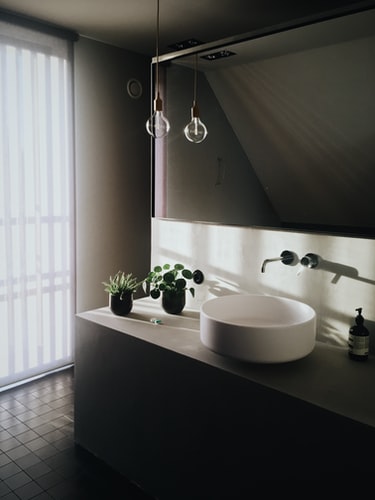 Lighting in the bathroom plays an essential role. In most of our bathrooms there is a single bulb that provides illumination. If you want to remodel the bathroom, changing the lights can be the best option to start with. There are several options available in the market to chose from like task light, decorative lights, smart lights that match with the look of the bathroom. It will make your bathroom look a notch high, stylish and well-maintained.
Waterproof Task Light– Installing it on top of the mirror would be a great alternative. It will ensure there is no unnecessary shadow or reflection cast on the face. This lighting arrangement is ideal for make-up, grooming and other activities. You can couple it with dimmer so that you can easily change the intensity of the light as per your requirement.
What's more! This LED light is water- resistant and emits a warm glow.
Decorative Spot Light- Artwork is now making the space in bathroom too. This light would highlight the artwork. Directional lights can be installed on either sides of the door or window to make a simple room look luxurious and brighter. It would be a spotlight for the guests.
 Single light that can upgrade the look of the whole bathroom- Ambient light is best for illuminating the bathroom. It can also be installed in a way that it can highlight the hidden details of the bathroom. If you are looking for a single lighting option, having this type of light would provide ample lighting arrangement.
Decorative Lights– these lights improve the appeal of the bathroom. You can invest in colorful decorative lights or completely different light that doesn't matches with the current theme of the bathroom. Pendant lights like chandeliers would bring luxury to the bathroom, and bamboo light will add a coastal feel to the bathroom and LED light would completely change the look of the bathroom.
Vanity Lights– While all these lighting arrangements would call for high investment, LED lighting strips or string lights can quickly change the bathroom look. The adhesive light around the mirror is functional and can be used for decorative purposes too.
7 Shower Caddy
It is the best way to reduce the bathroom's clutter and keep all the shower products at one place. The hanging caddy is a wonderful addition to the bathroom. It can be used to store shampoo, conditioner, body scrub, face cleanser, razor, to name a few. It is available in different materials. If you don't have the big bathroom space, shower caddy can do a miracle to your space and make it look aesthetic.
To conclude, your bathroom is a sanctuary where you can de-stress yourself after a hectic day. These are a few accessories that will upgrade the look of the bathroom.