If you are a regular reader of our blog, it should come of no surprise that many people consider visual appeal as an important component of home decoration. But there are other people who don't agree with this school of thought. From them, a home should be inspiring, comfortable and an oasis where stress is reduced to zero. While many products are available in the market that is labelled as stylish and comfortable, but one should have an eye for detail. In such situations, it can be bit difficult! Thankfully, this article is on some little known interior decoration tips and tricks that you need to consider while creating a space that is cozy and friendly.
Add a hint of black in home
It is an unknown trick! No matter what your design ideas and preferences are every interior designer should add a hint of black colour in the home. Why? Black colour adds a sense of depth, lends character and focus to the room like any other shade can. It can be as simple as adding pictures in the black wooden frames, black graphic print on the curtains or a black stripe lining on throw pillows..it doesn't matter where you incorporate this color..the idea is to incorporate it somewhere or other. Some may argue that this effect can easily achieved with help of bold shades, but we suggest you to try it with a black shade and see what happens.
Add right vignettes to the home
As suggested above, decorative objects can make a space bland to outstanding. Not only you have to accentuate the home with decorative objects, but you have to place into a proper way. In home decoration, creating vignettes is important.  Vignettes are all about creating grouping of objects of art on your wall, or grouping of objects on a table or grouping of chairs near a window to create a conversational seating arrangement. By taking your items in this manner, you create areas for eye to focus, stop, relax and stay awake. Try arranging your favourite objects on a coffee table or create a focal point with help of candlesticks on your dining table..anything that goes in a cohesive grouping works the best. If you are new to this idea, start slowing down and keep your groupings limited to 3 items that have some common elements like colour, theme and texture.
 Add personality to the home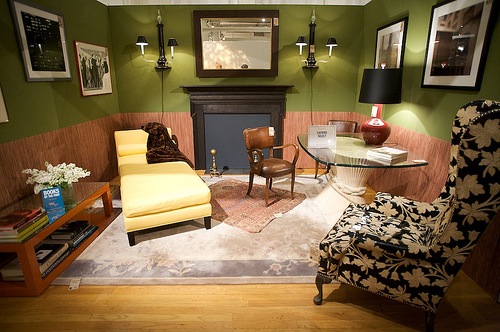 This is where you can have some fun and highlight your pesrona. There is nothing worse than a home that doesn't reflect owner's personality, travel, tastes, passion and hobbies. If you are fond of colour, then it is important to find ways to incorporate shades through pillows and removable wall paper. If you have travelled across the world, then showcase the pictures in a picture galleria that you have taken or items collected during travelling. If you love animal print add it in form of footstool or as an area rug. Did you get the picture? Make the interior design speak about who you are. This is where you can add fun element to the home and create a personal atmosphere.
Go back to classic lines

Whether you are student trying to furnish the first apartment or you are trying to upgrade the home of your dreams- it is always better to keep the lines in a larger fashion. Classic lines are the best for a reason-they will never go out of style. Whether you spend Rs 40,ooo on sofa, it will get outdated within 5 years. You can incorporate trends with less expensive pieces, but it is better to keep the furnishing simple, clean and classic. The black dining chairs never go out of trend and compliments with any decor; they stay on trend through the leopard fabric that can be easily changed, while the shape of chair never goes out of style. It is truly investment for long time!
Take a snapshot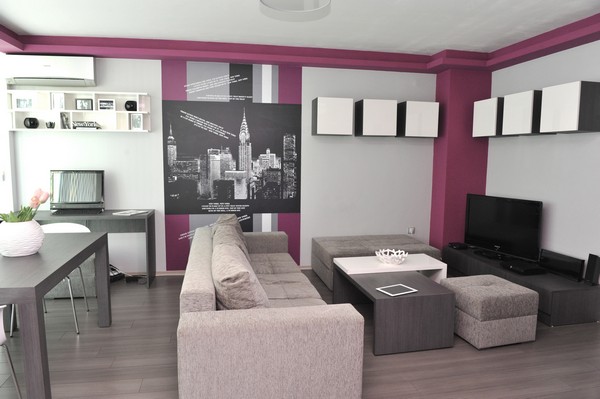 It might sound bit surprising! But remember a picture speak louder than words. So, you can take snapshot of the room add see what items can be placed where. In, this way you can obtain a fresh perspective. A photograph allows the rooms to let you see the room through guest eyes. Suddenly it will become a but obvious that where furniture can be placed, where picture can be hanged, where small objects can be kept or what you can do to de-clutter the home or about pillows that really work. Take snapshots of the room from several angles to find the best way to edit a room or piece of item that doesn't fit the space.
So, what do you feel about these interior decorating tips and tricks? These tips and trick can help you lend a new character to the home. Though it doesn't entail the entire interior design secrets only a interior designer can reveal it, but it can fuel you up to the right path of creating a home that is labelled as functional and attractive- a home that speaks about the personality of the owner.
Each and anyone can use these tips at your benefits- starting from deciding on layout of the room to seating arrangements to creating vignettes to layering of room to incorporating black to adding classic lines to taking a snapshot, makes a room look wow! With these little tips and tricks you can create a well designed space. What tricks do you have to create an awesome space!