Whether you are living in a rented apartment or own home, it's important to make it look appealing. To change the look of the home or to lend a unique character, decorate the walls of the home. There are endless options available in the market like you can add flower pots, wall-posters, green leaf panels, etc. Here are some low budget wall decorating ideas if one wants to decorate your walls to get yourself felt cozy and comfortable.
Low budget techniques
If you want to make your walls look amazing without spending much of the fortune, instead of buying new items try to arrange your walls by picking items you already have.
Try to declutter the items which are being hoarded unnecessary for long years. This will give your space clear and clean look.
Paint the home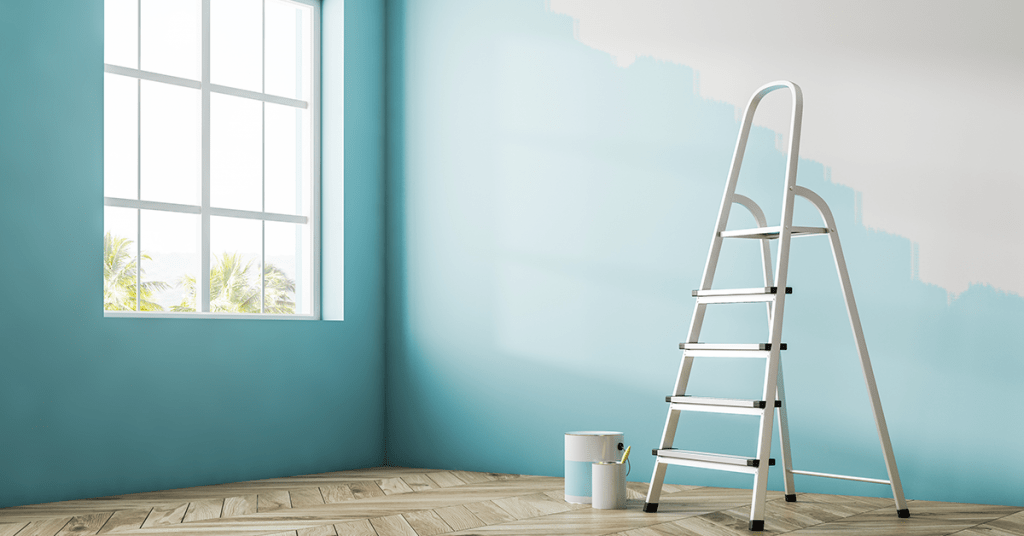 Whenever you think of redecorating the walls of our home, we normally think of repainting the walls and make them look young and relaxing. If your eyes have gone tired of looking the same colors in the rooms for long, you can always opt for color change. You can consider re-painting the walls and doors. You can paint the walls with light colors to reflect more space in your home. Dark shades give a confined look to your home. To give a personal look tour house you can pick colors and themes that suit your personality.
Paneling of the walls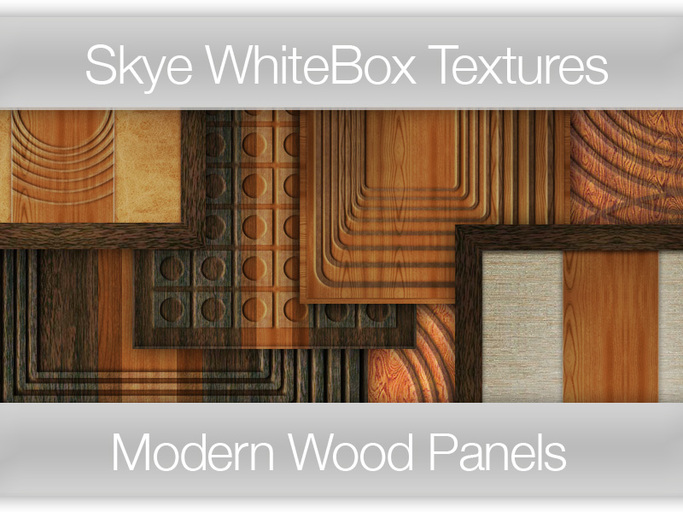 Paneling of the walls is known as decorative treatment of the walls and ceilings. This consist of wide and thin series of the wood, called panels framed together with narrow strips of wood called style (Vertical Strips), and horizontal strips called as rails. These wooden panels give warmth and richness to the walls.
Hanging mason jars
Elegant, simple, strong, and beautiful wall decorations, these jars give an amazing look to the room. It is a perfect decoration element.
Flowers decoration
For nature lovers, one can opt for paper flowers to decorate your walls.   This is a permanent, low cost and carefree option.
You can give a natural touch to your rooms by adding greenery to your area. You can also add creeper plants hanging inside your room which emit oxygen as well as provide a perfect look to the walls. Decorating the wall with green plants spruce up the look of the home walls!
Vinyl walls decoration ideas
This idea is one of the most used ideas to decorate your wall within your budget. Using a vinyl wall can convert a boring and dull wall into a piece of art. There are many motifs we can get from stores as per our choice, personal taste, and as per the type of the room.
Murals wall decoration ideas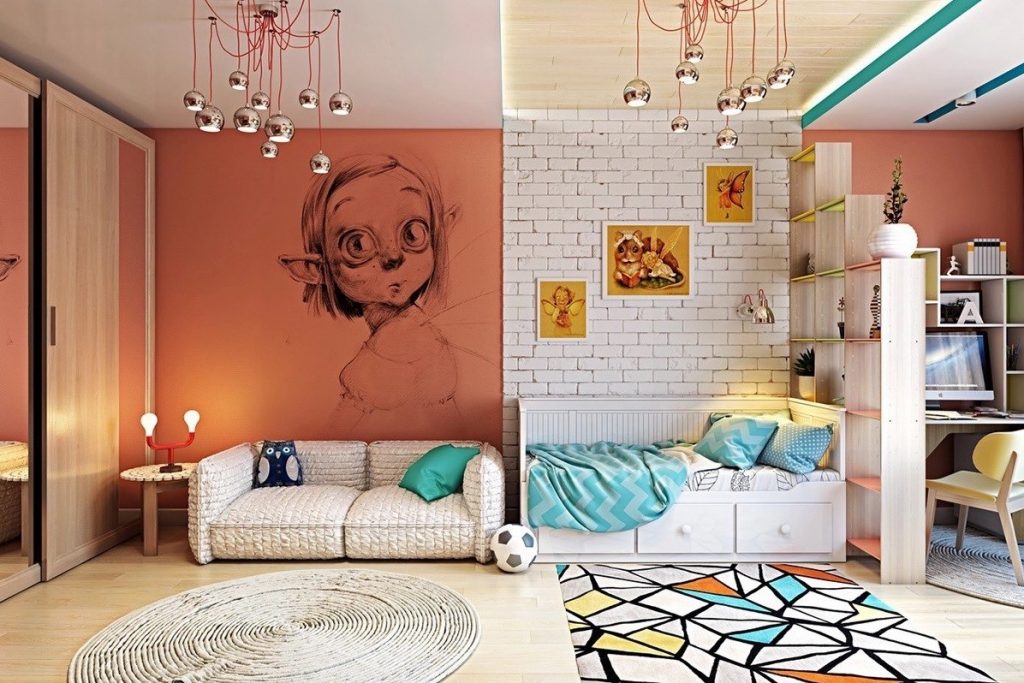 Walls decoration can be done by applying wall murals, these are available of any size and type in the market. These types of murals can change the look of the wall. The most popural wall murals are that which represent nature's beauty. You can choose the one that you like the most. This type of decorative technique looks great. This will feel good and cozy.
Decorate your wall with photographs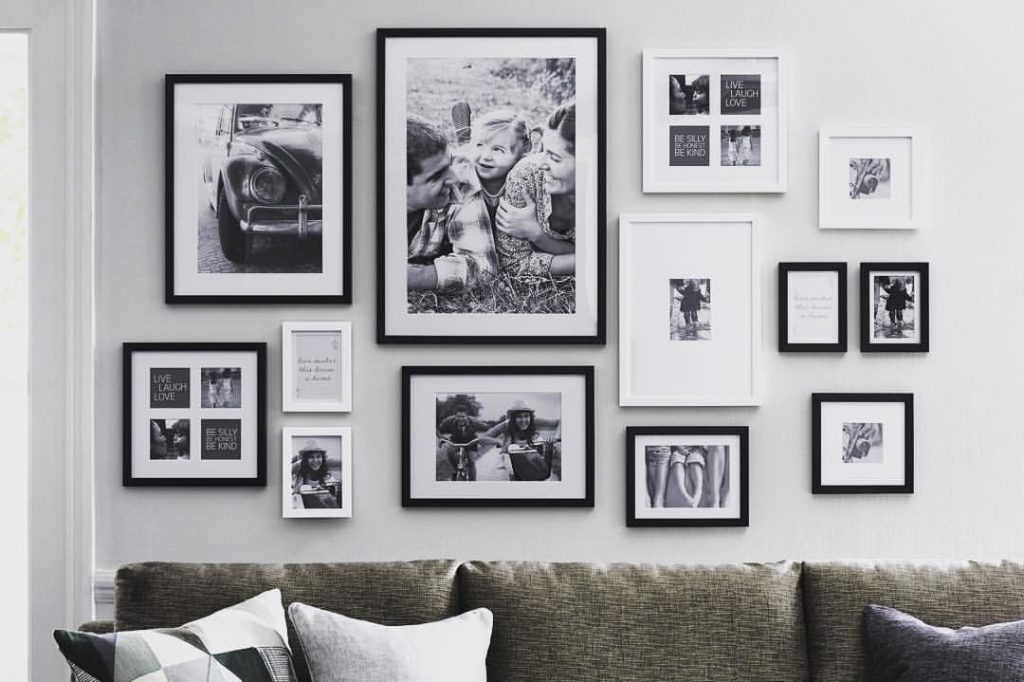 The best way to decorate the walls of your living room is by putting books and displaying family and friends' photographs on vertical shelf or cabinet. It is fashionable and chic. You can put the frames on narrow shelves. It is a great idea to do something different in terms of decorating walls. It will invoke emotions and feelings and lend smile on everyone face in the house. All in all, it will enlighten the mood.
One can make a picture gallery on the wall of your home you can put frames of different sizes and colors on the wall as this option is best and unique.  It is a brilliant way to decorate within the budget and fun.
There are many more ideas to decorate your home like you can change the curtains of your rooms to give the walls a new look. You can opt for hanging plates on any of the walls, this looks great. Put some wall hangings on the decoration of the walls within your budget and style.
Wall stickers
To create a new look to the home, the owners can add wall art on the walls. These vinyl stickers are available in the market at low cost. It would definitely upgrade the look of your walls.
Flower Pots
The flower pot made from silicone can be hanged on the wall. This vase needs no special glue or nail. They are self-adhesive. You need to peel the stickler and stick it on the surface like tiles, glass surface, window mirror, refrigerator, etc. to get a desired look.
Fairy lights

Fairy lights are the best way to add warmth to the walls. The star shaped fairy lights are perfect for the kid's bedroom or you can install it in patio. These lights are available in the market.
There are multiple other ways to change the look of walls like adding mandala tapestry, dream catcher. All these elements add a colorful appeal to boring and dull walls. They add unique attractive to the home and bring whimsy appeal. For kids bedroom, you can even add graphic printed superhero posters. These are quirky items that will make your home walls stand out.