The selection of stairs depends upon its practical functionality, available space and safety of the residents. There are innumerable options, when it comes to selection of stairs like you can select from straight flight stairs, L shaped stairs, curved stairs, spiral stairs, etc Each having its own unique benefits and disadvantages. Here are some shapes that you can select from, depending upon your needs: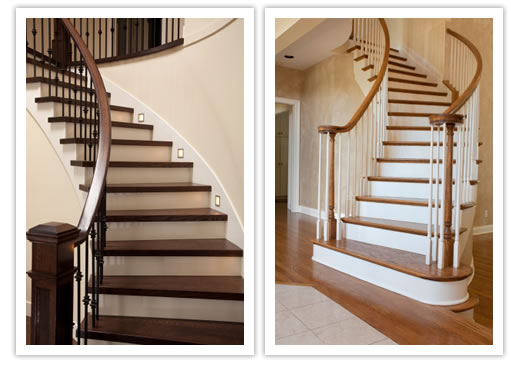 Straight Chairs- These chairs are generally used in construction of a new house. These chairs have no U turns and they are not as expensive as other kind of stairs. Wooden straight chairs with metal support strings and white pillar plays a major role for the room. In order to complete the touch, living room should have wooden stair case, wooden floor and wooden furniture. Utilization of space is an additional feature to the room.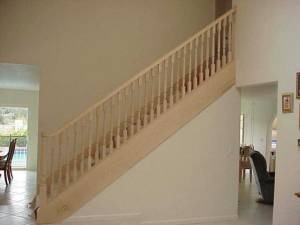 Spiral Staircase- The spiral staircase twists around the central support of the pole. Such kind of staircase is useful when the space is limited, but one may face difficulties when you need to transport large objects like furniture upstairs. Most of it are made from steel and are welded together.  The treads are made from wood and it look elegant and open treads are tightly attached to the support pole and that makes it unsafe for kids.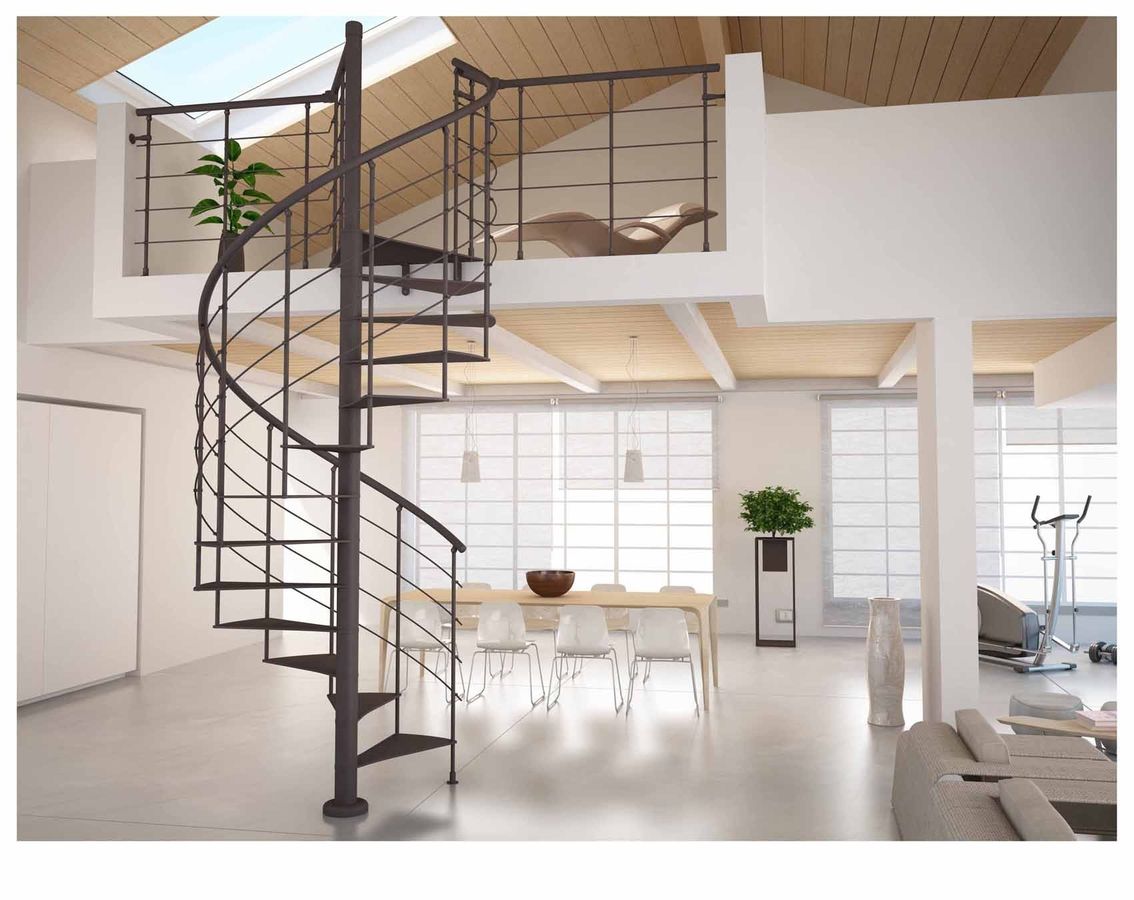 Circular staircase- It makes optimal use of restricted space and has an elegant look. It comes with the metal support pole and pole for treads also. Upper hand rail and treads are made from similar material and colour that makes it look attractive with steel hand rail.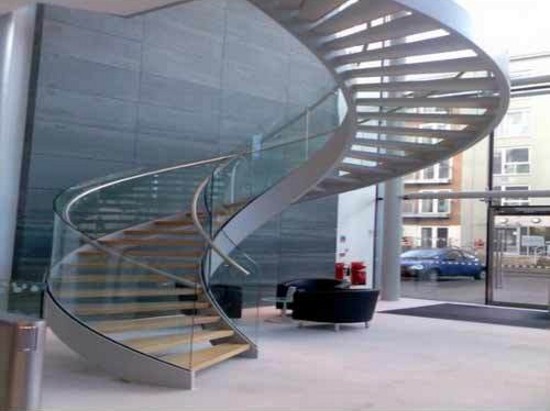 L shaped stairs- L shaped stairs are used when the space required for straight stairs is not good enough. These chairs makes L shape and are at 90 degree angle at the turn. Painting the stairs with white colour or red colour makes it look attractive and white ottoman placed under the stair gives it a modern look.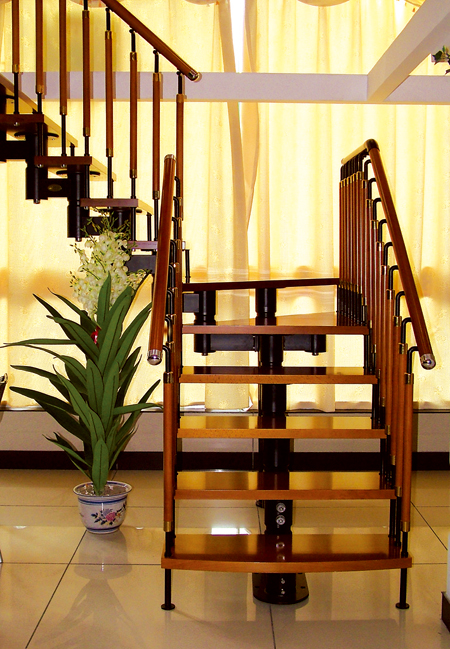 Curved stairs- Curved stairs are same like spiral stairs, however the basic support system is similar like straight stairs with inner and outer strings. Wooden stairs and handrail with metal strings give it a modern look to your home. A traditional white hand rails and marble on treads and risers is the right choice.