Home Improvement generally don't come in the priority list, as most of us are searching ways on how to jumpstart new and beautiful life.  However, newly made commitments fade away with the passage of time and we often find ourselves desperate and finding inspiration ideas to eliminate the old attitude by attempting some daring transformation of a living space. Here are some ideas that will bring perk up your room.
Tear apart the dividing wall
According to Greek mythology nothing comes from nothing and nothing goes to nothing.  It simply means that if you are not able to stretch out the space physically, taking down a wall can create the required space. There are several other methods of creating a space like one needs to select the right color schemes or furniture to make the room visually appealing.  But nothing can beat the actual removal of a wall.
Living room, dining room or kitchen can be merged, yet nothing can beat this unusual combination. An opened up bathroom can be a bit tricky, but then even foreigners bath that way. A caution for wise: it is important to consult an architect and ask whether stud partition will work and structural walls as the latter should never be taken without compensating on the supporting function.
Add liveliness to the walls
If your home is spacious enough, so taking up another wall result into a collapse, but then you liven by the interior decoration of the room by redesigning the walls. And it does not mean adding a wallpaper to it. Go for murals, and if you are not sure about anything incorporate a blackboard wall to jot down the thoughts or draw an amazing skyline.  For a more refined and elegant look, one can add a backlit glass walls. It is a great idea and also you can install it yourself also.
Add gloss to the ceiling
It is believed that shiny and glossy accents are in vogue, so why not bring out that lustre in home by removing that old traditional matte look of your ceiling for something that is trendy. High gloss ceiling instantly add elegant look to the room. Moreover, it goes well with the furniture roo.
There are two ways that can help you to get that polished off look for the ceiling- paint or ceiling panels. When painting it is important that one should not go overboard with it. Due to high gloss paint, it causes too much glare and it emphasizes flaws that ceilings may have. Also, ensure that the next coat of paints gets applied while previous one is wet yet. It will make the paint lines less visible.
Incorporate hammock in a living room or in a bedroom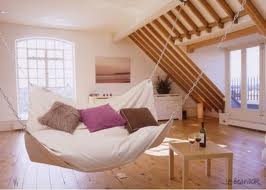 The holiday season has said adieu and now the winter blues has arrived. Replacing sofa or a bed with a hammock is a good option. You can swing it through the darkest time, when the summer furnishing is still there.
Hammocks are a symbol of simplicity and it takes time to get it installed properly, especially indoors. In indoors there are no trees where you can hang the same. Hence, you need to hang it from a ceiling beam or a room by using durable hanging hooks.
Adding a piano bookcase
It is the latest trend adding a piano bookcase. You can easily turn an unwanted grand piano into a bookcase or even into a mini bar. So, in case your musical interests have ended and your children like to rather play piano through their ipad. It is the best way to let go piano for the better times and instead of leaving dust to gather in a living room.
What you need to do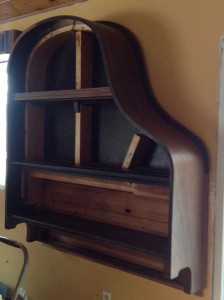 All you need to do is to remove the lid, strings and hammers and install the shelves, to make it capable of storing items.
Finally, once you have decided the location- you can either fillip it to a particular side or hang it on the wall to save space for walnut sideboard and other things.
The above-mentioned tips are the most refreshing ways to carry out a home improvement project.