Are you living with boring dreary walls, but hate the idea of painting it? Painting is often considered as tedious task that most of the homeowners dread. However, it is one of the most inexpensive ideas to improve the overall look of the home without doing much effort. Paint colors can dramatically change the mood and interior design of the home. Paint can make a statement in home with splashes of bold color, it can act as a backdrop to a more  muted shade. However, there are few things that you need to know before you take this job. You never know, you enjoy painting work after reading this post. It is a known fact painting becomes more easy if there is nothing in your way. This means before starting out this task, empty out the room contents as much as possible. If you are painting large living room, empty out heavy furniture pieces to thecenter of the room and cover it up with old sheets or cloths.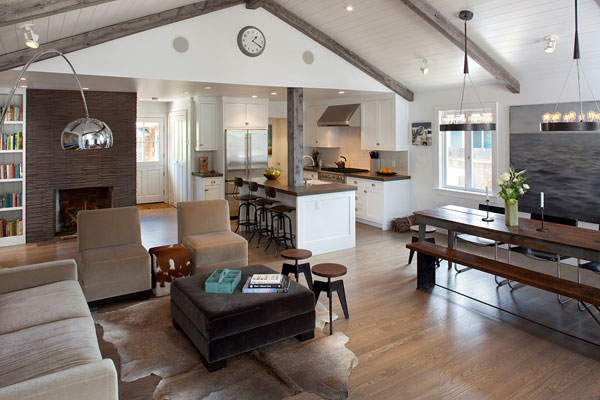 Clean the walls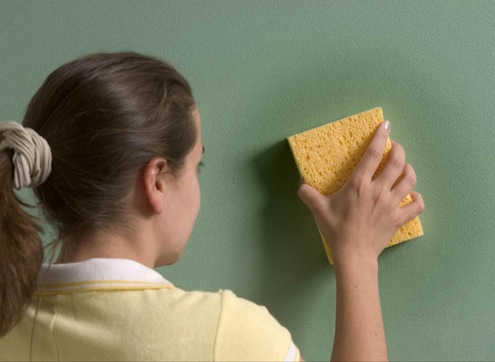 Though it may seem to be an unnecessary step to wipe out the walls, but it is an important step. Whether you see it or not, the walls tend to accumulate dirt, dust and grease from your hand. Removing this debris prior to painting will allow the paint to the walls. You should also fill the nail holes or cracks with spackling, as well as tape off the adjacent walls, window trims and light switch.  Cover with cloths, newspapers or on a roll of paper to cover the floor.
Test the paint shade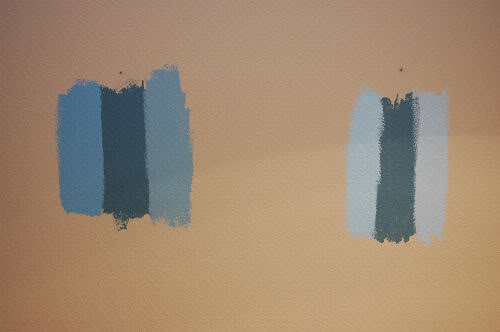 It is very difficult to determine how a particular shade will look on the walls and with your lightning arrangements. If you shade in mind, buy a sample. Allow the paint to dry, observing its shade on day and night basis. This will give an idea on what color will look good on the walls. If you are unsure about the color, few samples can help you. You might be surprised at what colors you actually prefer and even more surprised what you thought was a nice shade on the swatch looks terrible at home.
Paint the room
color can be overwhelming for some people. However, don't let the fear of bold colors make you select neutral shades like white, off-white or beige. Experimenting with different colors allow you to create special feeling in the room. For example, dark shades add texture and depth to the space. This is particularly true if the room is too large and has high ceilings. On the other hand, if you have a small apartment such as guest bathroom with no natural sunlight, brighter, lighter colors can open up the space and make it feel much spacious than it is.
Think about the finishes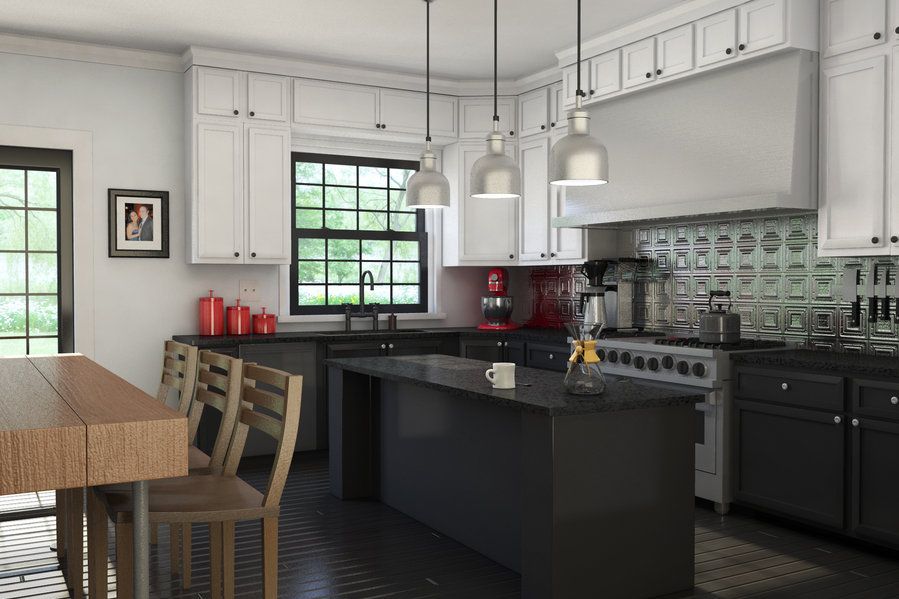 Amazingly, not only the paint shade matters, but the overall finish or sheen also makes a great impact on the home. High gloss finishes are durable and easy to clean, but the only flaw with it is they often highlight the imperfections on the walls. In contrast, a flat paint finish hides all kind of imperfections. However, flat paint is more vulnerable to damage. In most cases, an eggshell finish is the best option. It offers gloss and is easy to clean and doesn't highlight imperfections, and is not as easily damaged like a flat paint.
Paint can be changed depending upon circumstances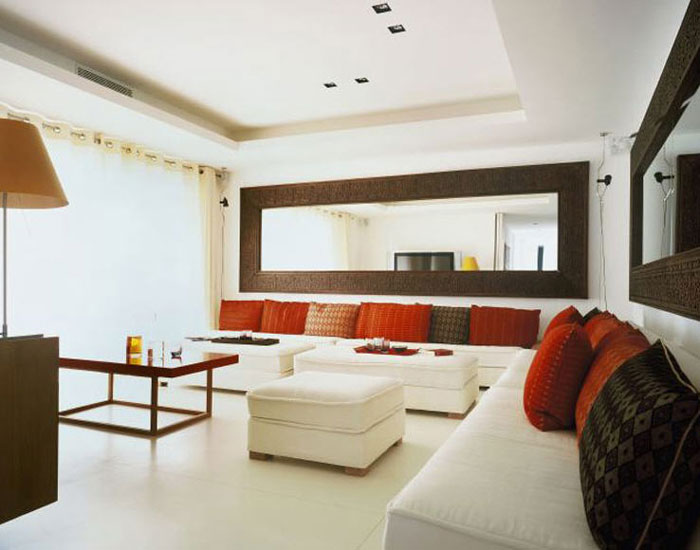 One among the major benefit of paint is- it can easily changed whenever the circumstances arise. However, you might discover that what created impact on a small section is too overwhelming once the walls are finished. Fortunately, paint is an inexpensive option for perking up overall look of the room and it can be easily changed.   If you find that you don't like a particular color, you can easily re-paint it. Additionally, if the color seems too bold for four walls of the room, consider creating an accent wall. You may find that pop of color is everything that you needed.
Keep a handy paint calculator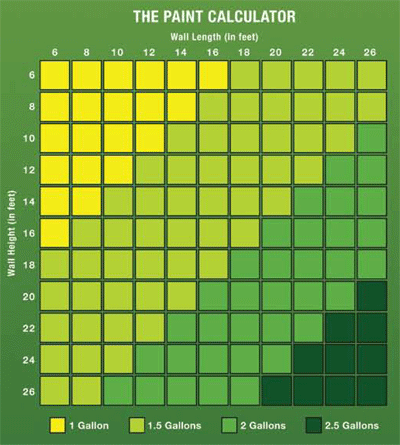 There is nothing drearier during the painting job than running out of paint halfway through the project. In a similar way, you don't want to buy extra paint too. Hence, to keep right estimate of your painting needs a handy paint calculator comes to rescue. There are a few things that will help to determine the amount of paint needed. First, you need to determine the square footage of the room. Secondly, you need to think about how many coats of paint that you wish to add to.  If you are priming the walls first, one coat is sufficient, whereas two coats are generally needed if walls are not primed.
Priming is important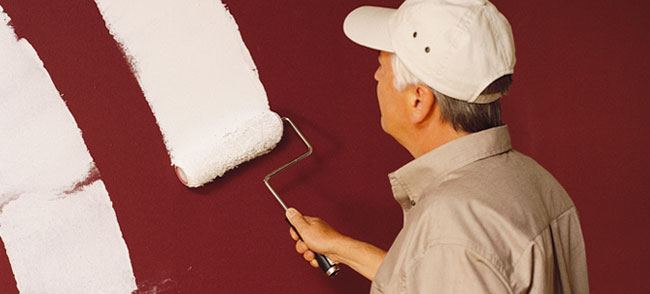 Speaking about primimg, it is an important step of painting process. Primer seals will provide a base for the paint to adhere to. After you fill all the holes and cracks, primer becomes all the more important. The primer will prevent flashy or shiny spot on the wall that occurs when paint is placed directly on spackling. Primer doesn't however help you to skip the cleaning of the walls. Cleaning the walls is an important, primer is not.
Use brushers
For majority of us, the concept of brushing the corners before or after rolling the walls can be bit confusing. However, you must remember to brush before rolling. Carefully use a quality brush to paint about an inch from the corners, ceilings and the baseboard. These are areas that a roller can't reach. Use the roller after brushing in order to flatten the brush marks that have gone further out than the depths of the corner. This will leave you a smooth flat surface.
Use rollers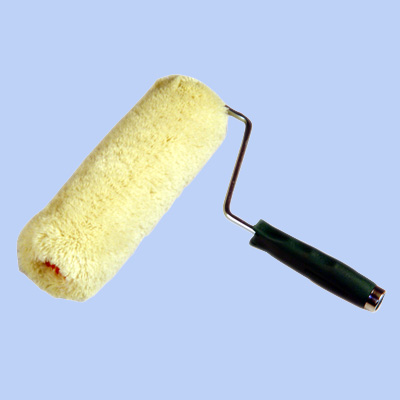 Rollers are made from fuzzy materials that add more paint on the walls. It is important that you remove any debris, like loose fibers from the roller. You can use the painters tape wrapped backward around your hand.  Pres taped hand onto your roller and it will work like a lint roller.
Make sure that you enough supplies to get started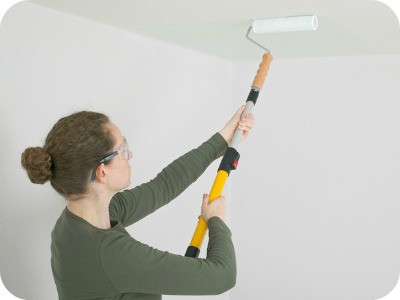 Apart from good quality brush, you need to make sure that you have all the supplies to get it started. This includes roller extender and a sturdy step ladder. Roller extenders will let you to reach to higher walls without stretching the arms too high or standing on the tip toes. A sturdy step ladder will help you to reach to the top corners of the walls while brushing. Both of these items will keep you from overextending the body causing injury. Above-mentioned are a few tips that will make your painting experience much better than what you have expected. Follow above-mentioned 10 steps that will end up the walls that are painted to perfection.
In a nutshell, it is important to consider above-mentioned factors before starting a paint job. If all these factors are adhered properly your painting work will run more smoothly and will result in a better painting job.
Hope you find this information useful and informative!