In present lives, we are engulfed with stress and other health related disorders that it becomes essential that our abode remains stress free. A stress free home not only relieves you from the daily hustle-bustle of life, but also enhances your mood and enlivens the lost spirit. Here are 10 decorating tips on how to get a stress free home. Hope it helps!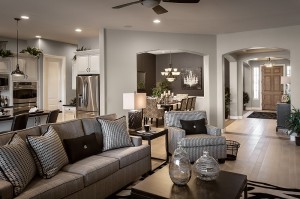 How to create stress free in the entryway
Create a high spirit focal point- The first thing when you enter your home sweet home should be something that you like or are fond of. It can be anything commencing from the piece of wall art, hanging, vase of flowers or a special souvenir. In order to add positive energy to the entryway, you can even follow the Feng Shui tips and add things that can transform your life and energize your home. A beautiful first impression relaxes your home and is a getaway towards peace and serenity.
Organize daily items in the home- Organization is a great tip to ensure that your home is stress free. Yes! You may have heard it from grand ma and of course your mom, but may not have paid heed to it, don't panic, as the same old rule still remains valid. Cleanliness is next to Godliness, is the adage that can turn your home vivacious.  For example, if you see old newspapers on the floor or bags lying on the floor, then pick it up immediately and add it to a place where it belongs. Piles of stuff at the entryway send a wrong message that there is more mess and chaos inside the home and no one wants to walk in a messy place. So, it is crucial to have designated place for every item that enters in your home. Well, even experienced interior designer recommends you so. Placing a couple of chic container near the front door, one for incoming things and one for outgoing things is essential.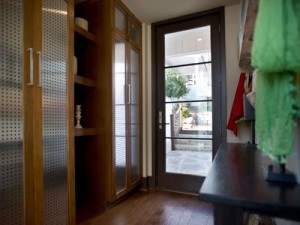 How to clear mess from the living room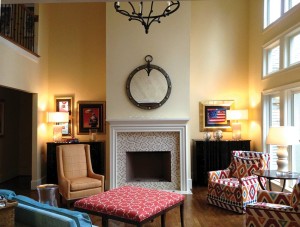 Create an optimal space- It is a scientific fact that our anxiety surges in a small space or at a place that is cluttered with a large no of stuff.  In order to make home lively and full of life, you should ask yourself whether you really need all those items that are present in your living room, if not then discard it. For instance, the picture frames, end tables, coffee tables and anything that is considered as non-essential items should be removed from the home immediately.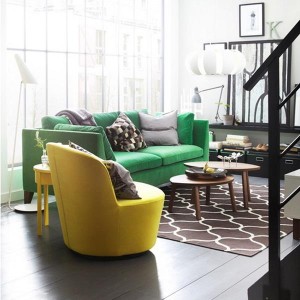 Or you can even renovate it according to your bespoke requirements. Yes! You can consider painting the table or creating something from the old items or painting the bookshelf in the same color as against the wall, so it disappears into it and the whole room looks news or simply the old table does not look like odd one out in the room. Painting the walls in white or in a light color will make the room appear smaller and it will make the room look spacious and elegant.  What's more removing clutter from the home will create a false illusion of more space.