It is simple to decorate a space that is large but decoration of small dining room is a tedious task. It is an art that needs to be honed. The optimal use of space gives the feeling of spaciousness in the room. Here are some ideas on how to decorate a small dining space: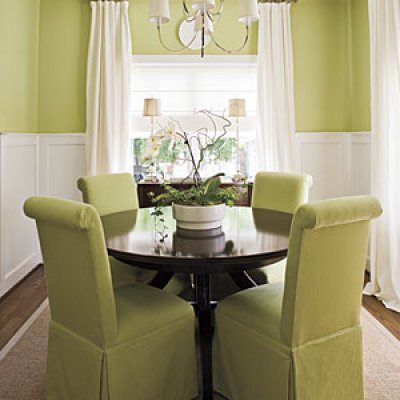 Step 1- Take measurement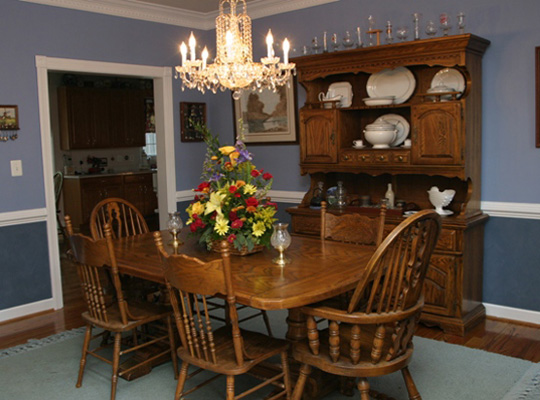 Before starting with the process of decoration, it is important to take measurement of the room according to the size of room and dining table. Finding a perfect space saving dining table will give the feeling of spaciousness. Round or square dining table is apt for small dining room.  You can place round coffee table in any corner of the room. Square table need less space than rectangular table. If there is less space for dining, buy folding dining table. You can use this table for dual purposes for studying and dining.
Step 2-Take into consideration the furniture used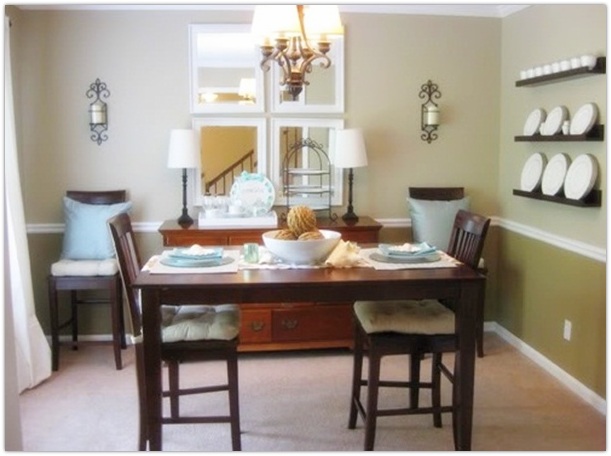 Light furniture made from bamboo and cane is available in the market and it occupies less space as compared to wooden furniture. The top of table when covered with glass,  the transparency of it gives feeling of spaciousness.
A small dining area can be situated at the end of living room. Circular dining table and small chair or colourful stools are perfect for such area. The kitchen corner can also be converted into small dining area.
Think about color scheme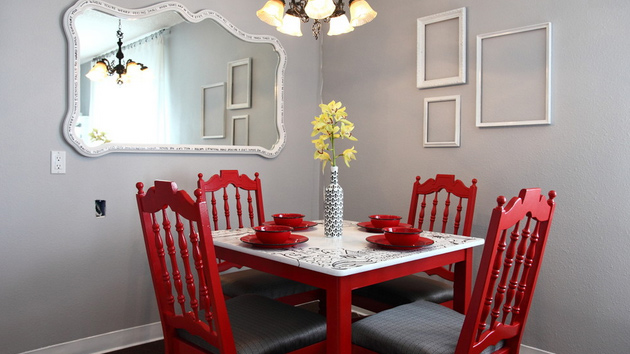 Go for right colour scheme like for walls neutral shades that gives the feeling of spaciousness. Use shades of similar colour for walls. Using more than one colour on a wall makes the room feel small.
Big window frames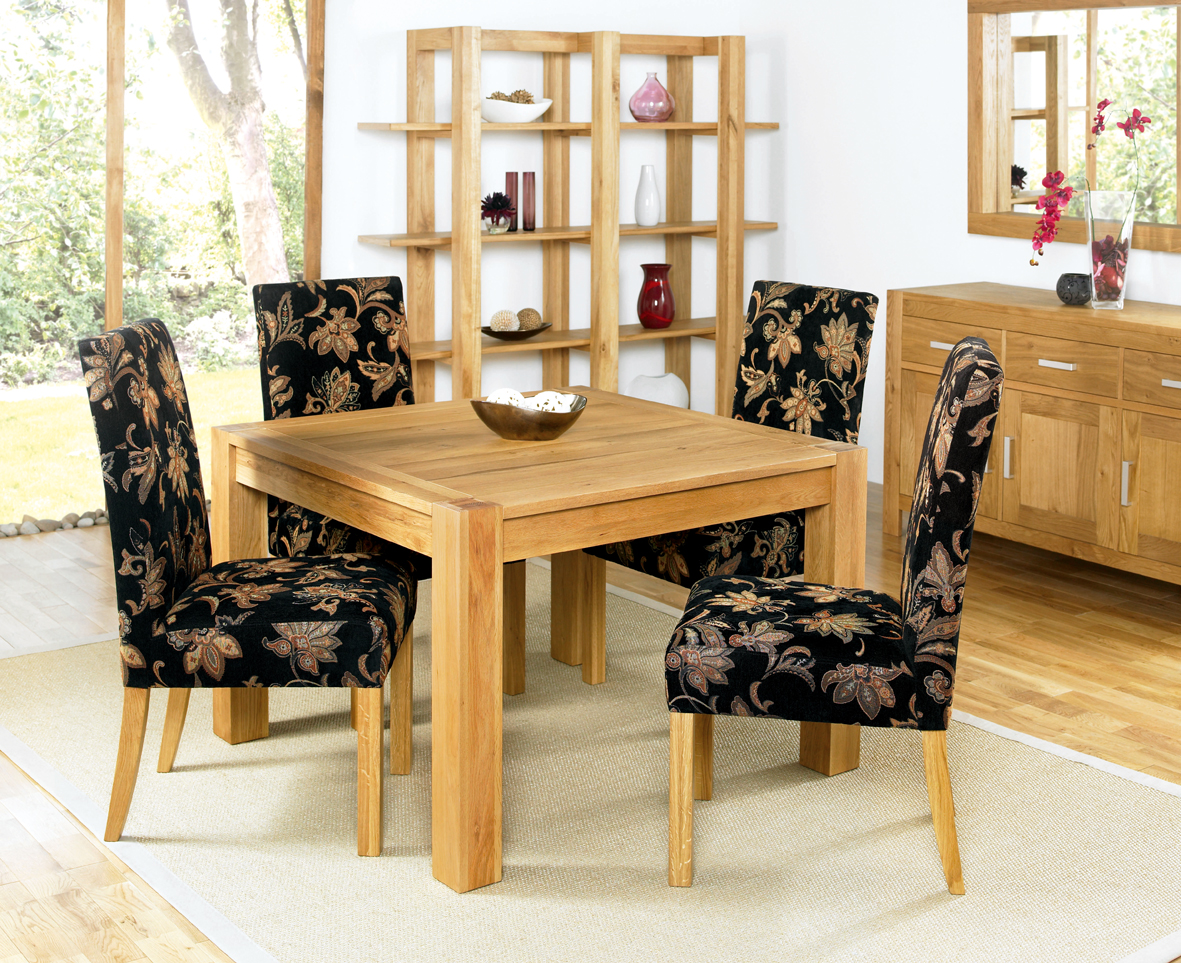 Big windows in a dining area make it look huge. In-built shelves under window can be used as china cabinet.
Curtains and other accessories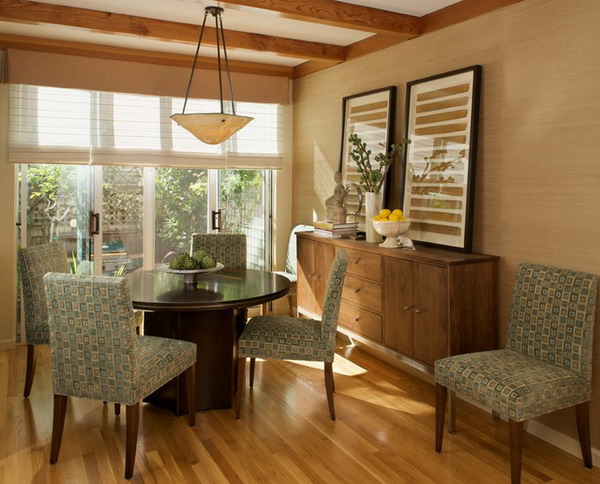 Curtains should be in neutral shades. Don't opt for dark coloured curtains. Buy striped curtains that would add length to the room.
Don't use big artwork for wall decoration. Keep the decoration simple instead of couple of paintings.
Mirrors and glasses give false illusion of space. A mirror placed at the end of the room doubles the space. Wrought iron frame mirror is the popular choice.
The skirting of a room can be combined with floor so that there is no distinct line between wall and floor. It will give feeling of a large room.
Last but not the least; keep the room clutter-free. Clutter makes the room space small.
<