Decorating a room is not an easy cup of tea. There are various shades and elements that you need to consider. In this article, we will provide you tips on which colors is the best for which room.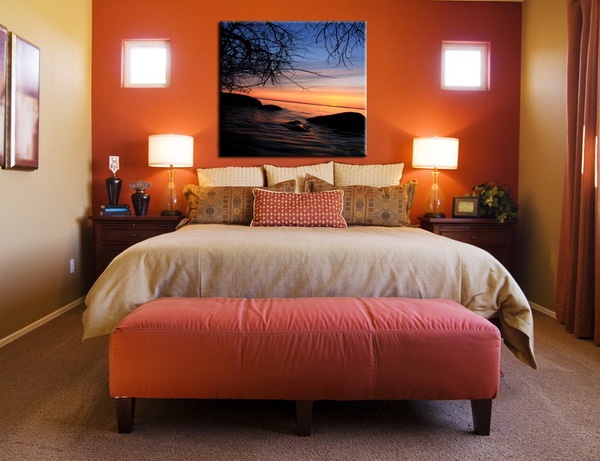 Bright orange shade is tricky to opt from, but it makes a great impact when used in a right manner. Sprinkle bright orange accessories in the room. Use this color in living room.
How to use it?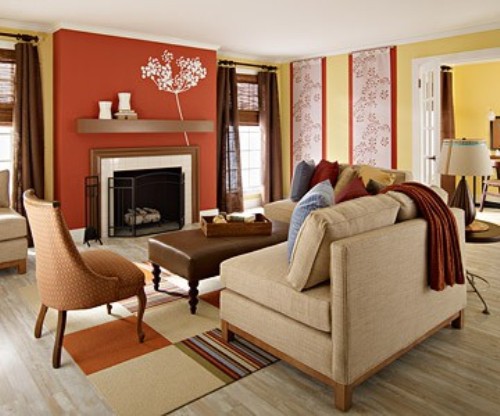 You can opt for bright orange lamps, throw pillows, vases and picture frame. In an office, you can go for bright orange color accessories and in the kitchen you can go for appliances, bowls and dishes. This shade is highly effective when used with a fabric. A single side chair, window treatment or upholstered pieces like footstool adds focal point to the room when painted in bold orange fabric. The patterned fabrics like stripes and geometric patterns are effective. Beware about using large pieces like sofa sets in bright orange hues because it can be bit tiresome to your eyes. Recovering a sofa or buying new one could turn out to be costly affair. If you really like this color, paint the walls with this color. Ensure that you calm down it with simple and calm furniture. Avoid using other color because it can overall create a jarring affect. Instead opt for something subtle like soft blue or white. For eye catching design blend it with bright orange and turquoise.
Light shade of orange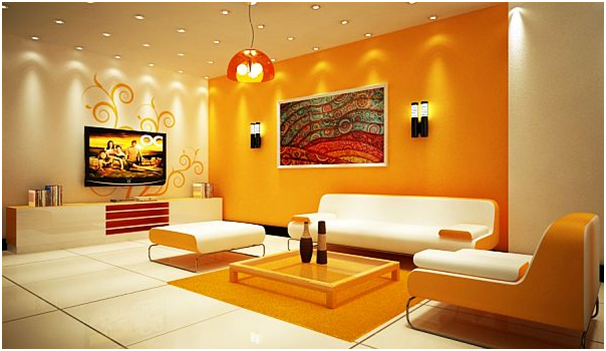 This color is bit easy on eyes as compared to earlier and it has an ability to warm up the interior decor and lend a dramatic appearance. This shade makes great impact in the dining and it looks terrific when blended with dark wood of dining room furniture and it can create dramatic appearance. Complement it with cream color and earthy tones of the living room, dining room and family rooms. Dark orange shade us cozy and is the best for cold atmosphere for winter months. So, if you use in temperate atmosphere, use it sparingly just accentuate it.
Radiant orchid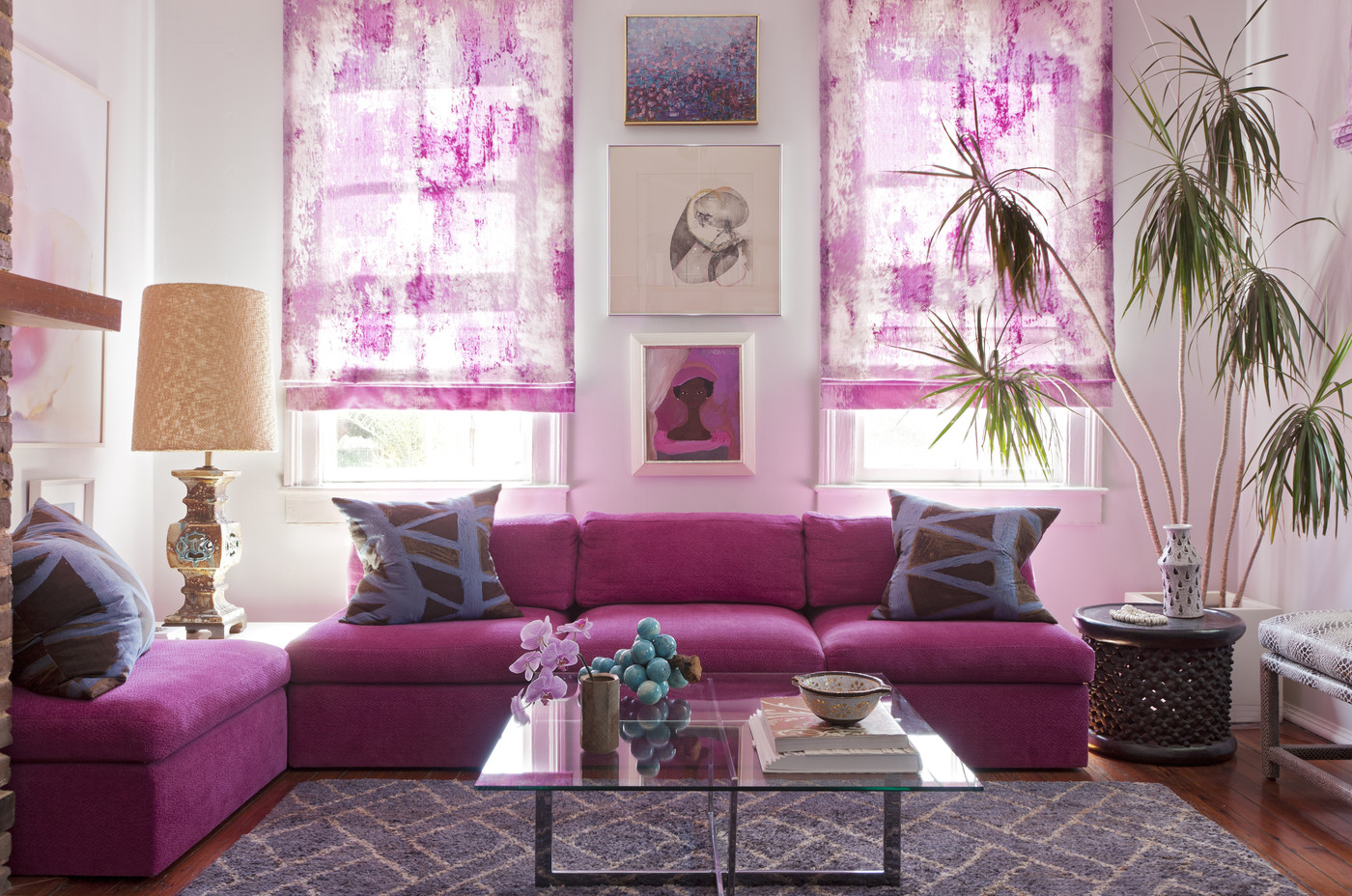 it is the new color of the market. This color is the bit tricky to use. it can be bit bold for small apartments and you might have difficult time in selecting this shade. But don't fear. With right accessories and textile this color can be easy to use.