Do you have a large outdoor area, but don't know how to decor it in a proper manner for the next party? Well, don't get miffed, here we offer you tips on how to add spice to the outdoor in a simple and effective way.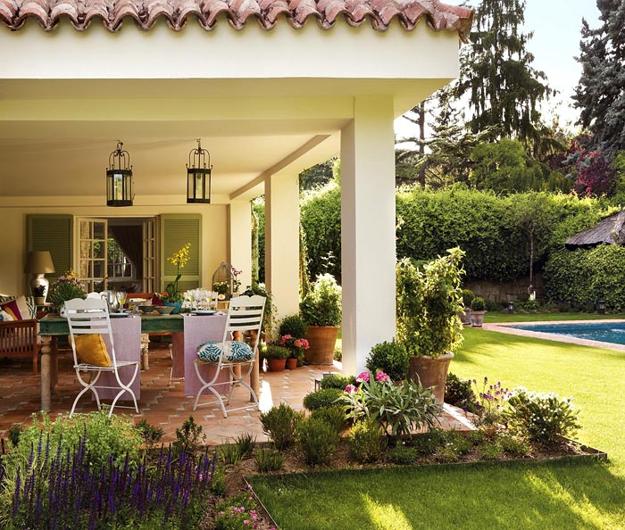 The main things involved in outside decoration include shed, trees, accessories and overall comfort. Hope this kind of decoration will rejuvenate the home very well.
Make a shed in the garden

For children as well as adults, the gardens are a place to enjoy in the laps of nature. So, in order to create a garden that they deserve, try to create a shack or an additional private spot, with different items like mattresses, pillows or simple accessories to add a new look to the outdoor space. In case, you are adventurous and bold, then it is better to invest in an old trailer that you can rework with bright and bold colors to make it look beautiful. All you need is to have your own small space to redecorate in the way that you think of. Plus, it is most versatile option. In case, you have a mini terrace, then there is nothing like it. The guests can come and chat on a regular basis.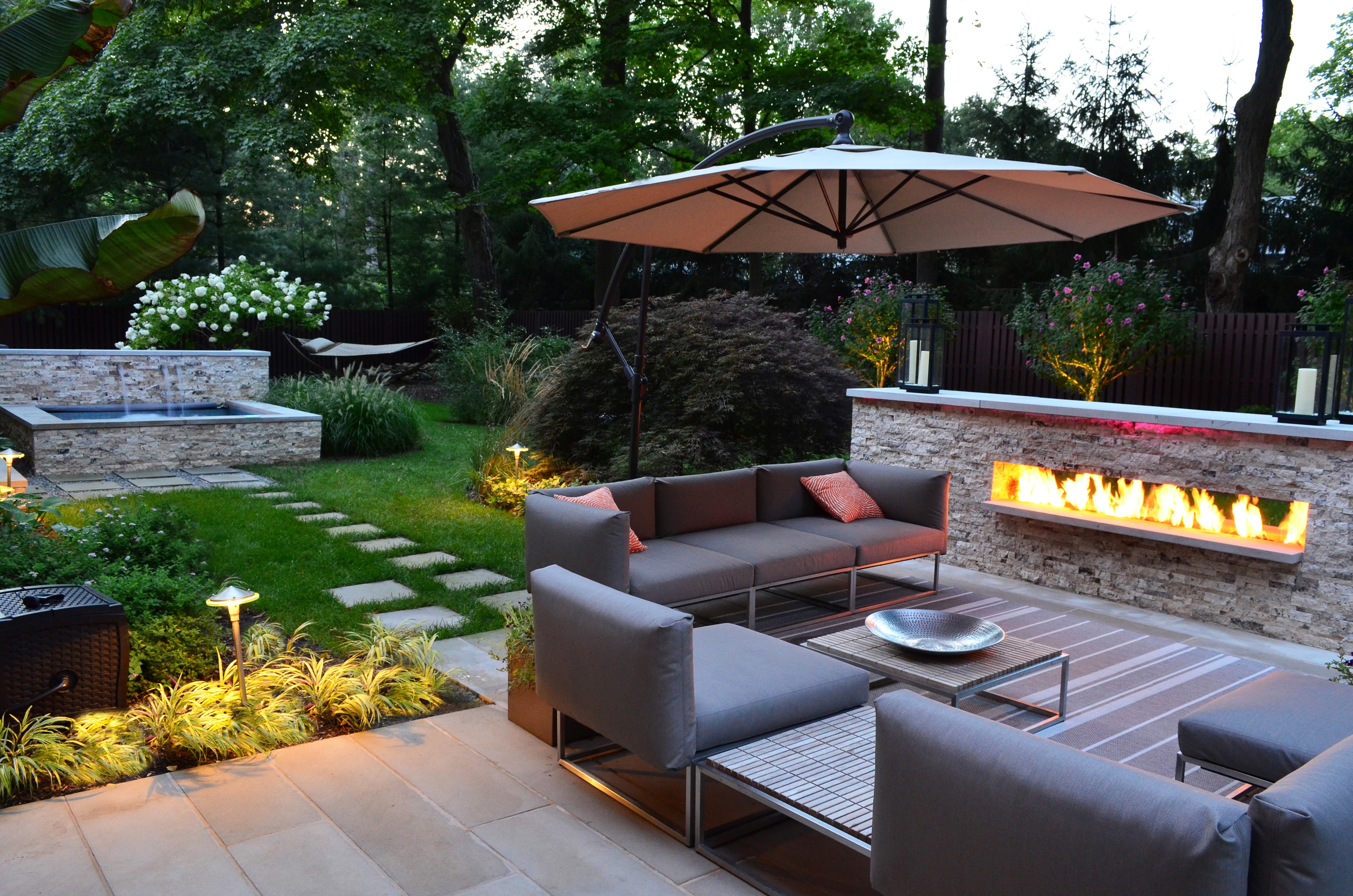 For the people, who believe in DIY kind of things, for them using trees to hang old sheets is another option to resort to. Think of some isolated corner and hang it accordingly. Additionally, it is easy to install on the terrace walls or directly to the ground using bamboo poles planted in the garden. In case you want to become more innovative in the decoration, go for a pergola. Bohemian and bucolic, it is a lightweight construction that can be used as a small cocoon to remain in your private sanctuary. Surrounded by the light nets, you'll love to have lunch with your friends and relatives.
Use trees to create perfect environment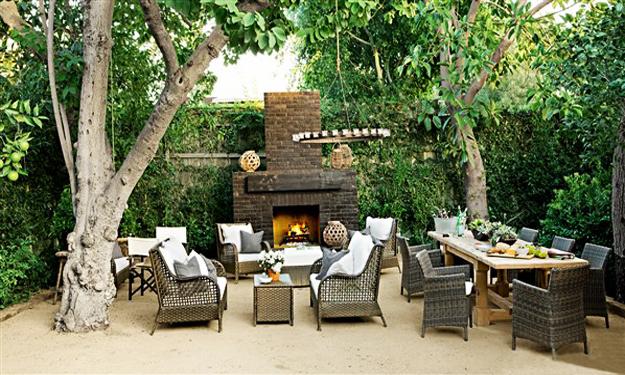 In order to create perfect environment for the party, you can use trees as canvas. If you have few trees in the garden, then you can use it in a wise way to create lovely garden in different ways. To add more effect, hang Chinese lanterns and candles on branches of the trees. It will bring festive and intimate side to your outdoor. Additionally, it will add personalized touch to your outdoor decoration. To make the decoration more elegant and eye popping , add colourful wreaths and garlands to put in summer or during special afternoon. Go for some honeycomb paper balls with the guests. You can use it as romantic decor for that special evening.
Add accessorizes to the corner of the open space

If you want to tweak the festive decor in detail, starting from the pool to the flowerbeds, it is dolable. Once again, all you need is creativity and a good sense of imagination. Buy small accessories like that you can poke directly from the earth or soil, like a windmill or colourful metal flowers. Plant solar lanterns or bamboo related products to create a way, so that your guests don't get lost in the middle way.

Lightning according to the mood is also important for your outdoor garden decoration. You can display the lightning anywhere, depending upon your needs and requirements. Even you can incorporate it inside the pool. There are a range of string lights that you can put in the trees. In this way, you can create perfect outside home decoration. If you have a pool inside the heart of the garden, consider highlighting it with stones or opt for floating lights. The ultimate goal is that the guests should never forget this party.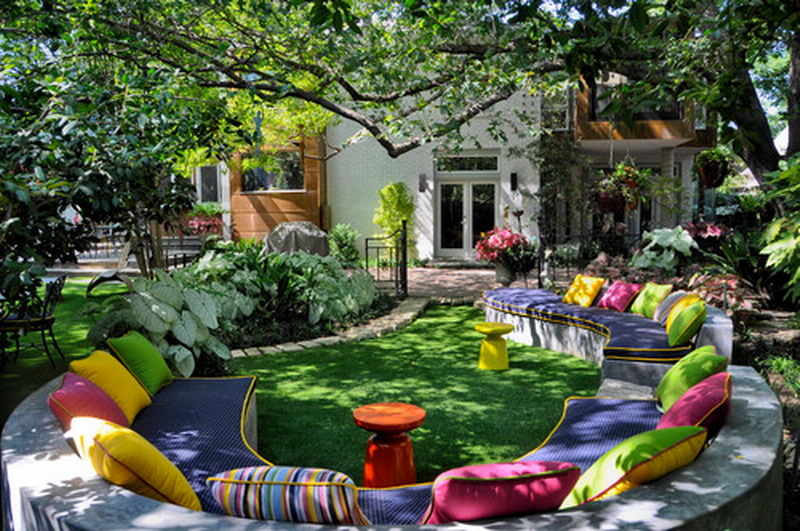 Last but not the least; don't underestimate the power of comfort- Hence in order to add comfort to your outside home decoration, add some throw pillows in your garden without spending a lot of money on the decoration. It will bring the charm to your outdoor garden. Like indoor ones, the throw pillows for your garden come in all forms.
In the garden, add lot of chairs to your space. Everyone like natural style arm chairs, made from wood or rattan. Sprinkle them around the guests, when they get seated. Experiment with styles and location. How about adding a rattan chair near the pool and a rocking chair under the tree.