If you have a big family, and you cook often in the kitchen, then it is important to organize the items, especially spices in the kitchen. What's the better way than keeping spices in a rack? Well, here we have enlisted eight of the best spices rack to suit the kitchen.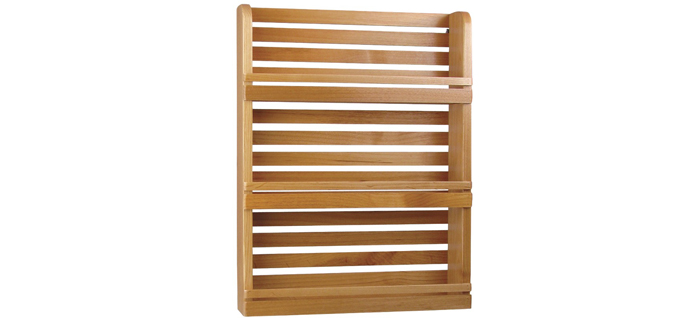 It is a 3 tier spices rack that is perfect for the modern kitchen. To describe it simply, the rack is simple and elegant, and offers a lot storage space to keep the items organized. Best of all, this rack offers enough of storage space to keep your spices intact. All you need to do is to clean this rack on a regular basis. Damp cloth is the best way to clean the rack.
From where to buy this rack: The rack is available at online shopping site amazon.com at a rate of $25.
Bevkam Spice Shelf

If you like multifunctional and cheap accessories or you don't have a big budget to revamp the kitchen, and then you will like this one. All you need is small spice shelf to mount it. Then you have got a perfect rack to satiate most of your kitchen requirements. This accessory has an ability to hold anything between six to eight bottles, but now if it is available so cheaply, then you can buy as much as you require.
From where to buy this rack: You can buy this spices rack from IKEA at $4.
Expand- a drawer spice organizer

Do you want to revamp the kitchen shelves or bring a revolutionary change in the kitchen without breaking a bank? Well, then the best idea is to re-purpose the kitchen drawers as a shelf organizer with convenient tray that underlines the jar. It is so flexible that it can angle itself easily, so now you can easily read the labels. When a drawer is expanded fully well, then you'll be able to fit 36 round or square spice bottles in the drawer. It is also durable and long lasting, owing to its plastic construction, and it is only 18 inches deep, so it fits in most of the kitchen drawers adequately.
From where to buy- This spice rack is available at Amazon at just $17
Olde Thompson Square Spice Square Set

This spice rack consists of the revolving carousel. Plus it is a simple and aesthetic choice for people, who want to keep the kitchen simple and minimal. This spice pack contains 20 glass jars along with chrome lids, all customized for different spices like from fennel to basil leaves to parsley to oregano. The list is endless, hence to keep it short and simple, this rack is perfect for all kind of spices. Check the site to know more about this.
From where to buy this rack- This spice rack can be bought from Overstock at $50
Organize It All Chrome Rack

If you are fond of old kind of spice rack, then this rack is just for you. Three tiers, wall mounted and sturdy construction are the three major features of this rack. It is pretty, minimal rack, but since all what you need is to organize the spices; hence you don't want to necessarily spend on something expensive.
From where to buy: You can buy this amazing spice rack from Amazon at $13
OXO Spice Turntable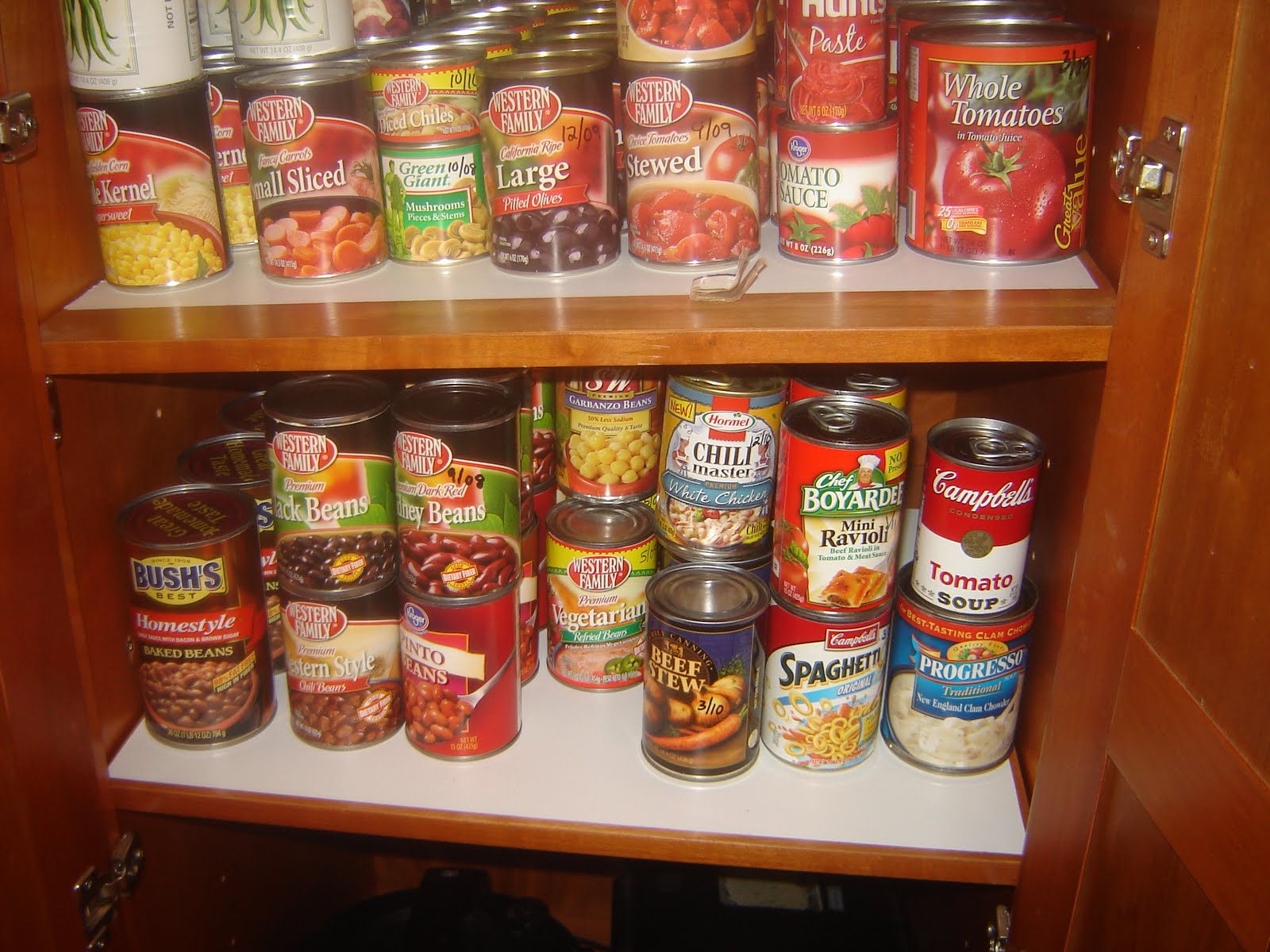 It is a perfect solution for the spices to avoid the usage of a rack, opt for a turntable. Especially if you have few classic spices, then having the jars with a base can be the best option for you. Plus it is available at cheap price.
From where to buy this spice rack-You can buy this spice rack from OXO at $12
SpiceStore Cabinet Clips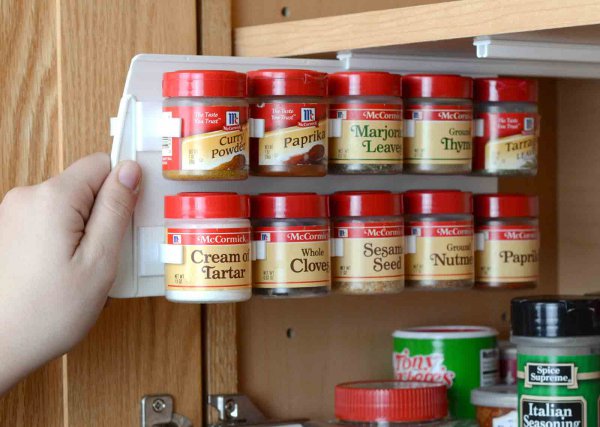 It is the most minimalist spice holder available in the list. This rack is in fact consisting of series of door clips. Plus this rack is adjustable and whatever design that you prefer. In this rack 20 clips are provided, with a diameter that range from 1.5 inches to approx 2 inches. These clips have sticky foam tape backing, so that you can place them anywhere.
From where to buy- You can buy this rack at just $9
You Copia Spice Stack Bottle Cabinet Organizer

In case you have a limited space in the kitchen cabinets or don't want to mount anything on the walls, then you can go for this simple bottle organizer. It has three pull out drawers to display spices.