An open kitchen, living room and dining room all are important elements of modern life, allowing you to keep an eye on children while doing routine task, and providing them a large space to entertain themselves. Despite lot of benefits, this kind of floor can have an overbearing effect and it is difficult to decorate it in a cohesive manner. In order to make it look visually appealing, it is important to keep a thoughtful separation based on the purpose of different area without diminishing the layout benefits for a beautifully decorated living space. You need to follow some good and modern living room designs which simultaneously carry your dining and kitchen.

Divide the rooms by means of purpose and then create a visual separation between them, thus leaving a bit of open space in between a transition or as a quasi hallway. To keep it with open layout, buy a dining table on a rug, leave the area around it for easy traffic movement, place the living room in a way that it outlines the shape of the area. For instance, use dimensional rope as a guideline for the space and keep all the furniture items inside the boundary, removing the rope once you start the layout. Around it, leave three feet open space before next space starts. Follow some modern kitchen, dining, living room decor ideas from the world.
Go for traditional, closed layout by opting for dividers like trifold screens, double side bookcase cabinets, to create separate room like effect.
Avoid creating overwhelming effect in the room by partitioning the corners or along one border of each space, keeping the rest open.
Add wall finishes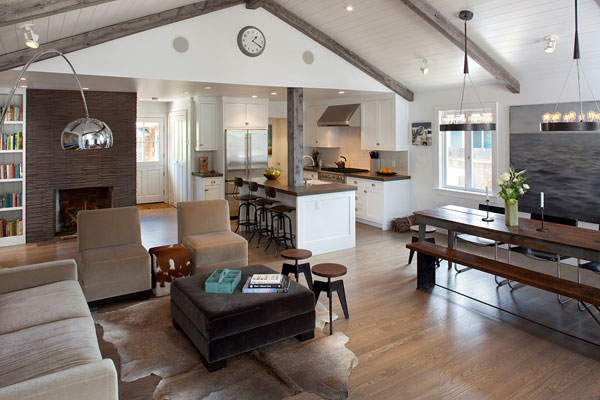 Wall finishes make the room look beautiful and fantastic. They create rustic look on the walls. Let's understand the kind of wall finishes that you can add to the home.
Select a single colour for all of the walls; starting from crown moulding to baseboard, there is a need to repaint everything. A continuous shade throughout the home helps to unify the room in one pattern. Set the kitchen aside with different paint colour schemes or tiling along with backsplash, install wallpaper on a single wall in the dining area. If there is a separation between the adjacent spaces, make a single wall in the living room, usually the biggest area in this kind of layout. Each accent that you select should complement with each other as well as with the paint colour. In spaces where there are architectural details make one wall as an accent wall. Like you can create a half wall between the kitchen and a dining area or a drop in the ceiling between the living room and rest of the room! Select colors that complement with each other and offer relaxed and calming effect to the people living in.
Neutral colors like beige, white or cream is the best.
Illuminate the home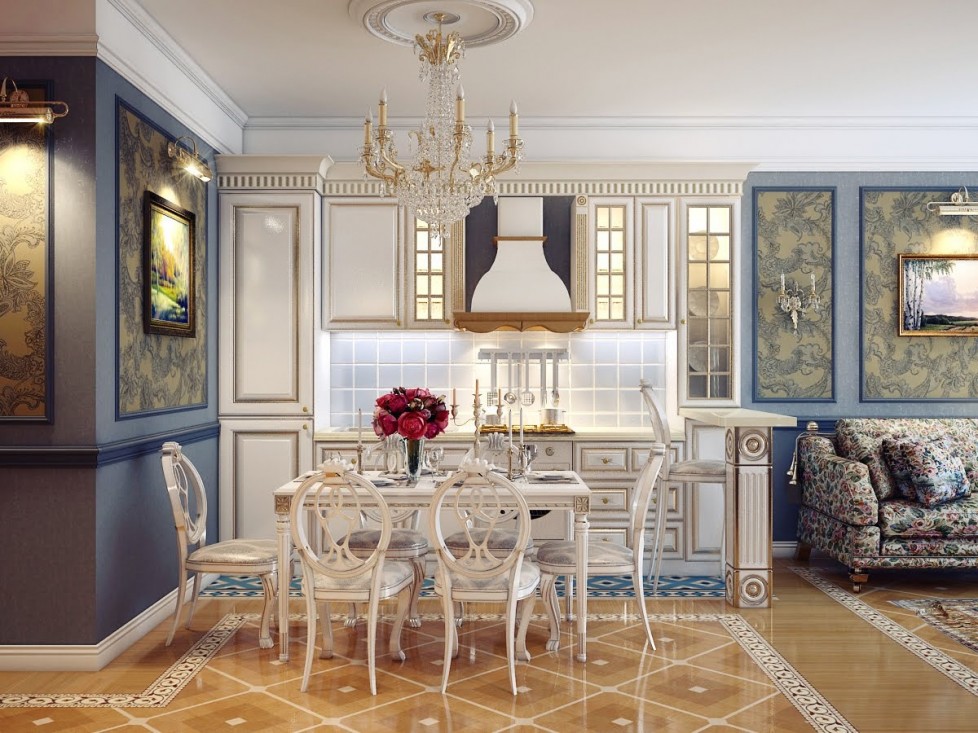 Choose right kind of lightning arrangements for the entire space. Hang one single big light fixture over each prescribed area; for instance add a crystal chandelier directly over the dining room, an overhead ceiling fan with a light kit over a living room, and a pendant lightning is the best for the kitchen. Then go back and add recessed lights or small fixtures throughout these three spaces for a complete lightning look, centering some over the walkways to create a place for furniture. The light fixtures that you select have a large impact on the overall space, so take your time to select the kind of lights that you need. Styling, finishing, size and placement play a big role.
Window treatments for home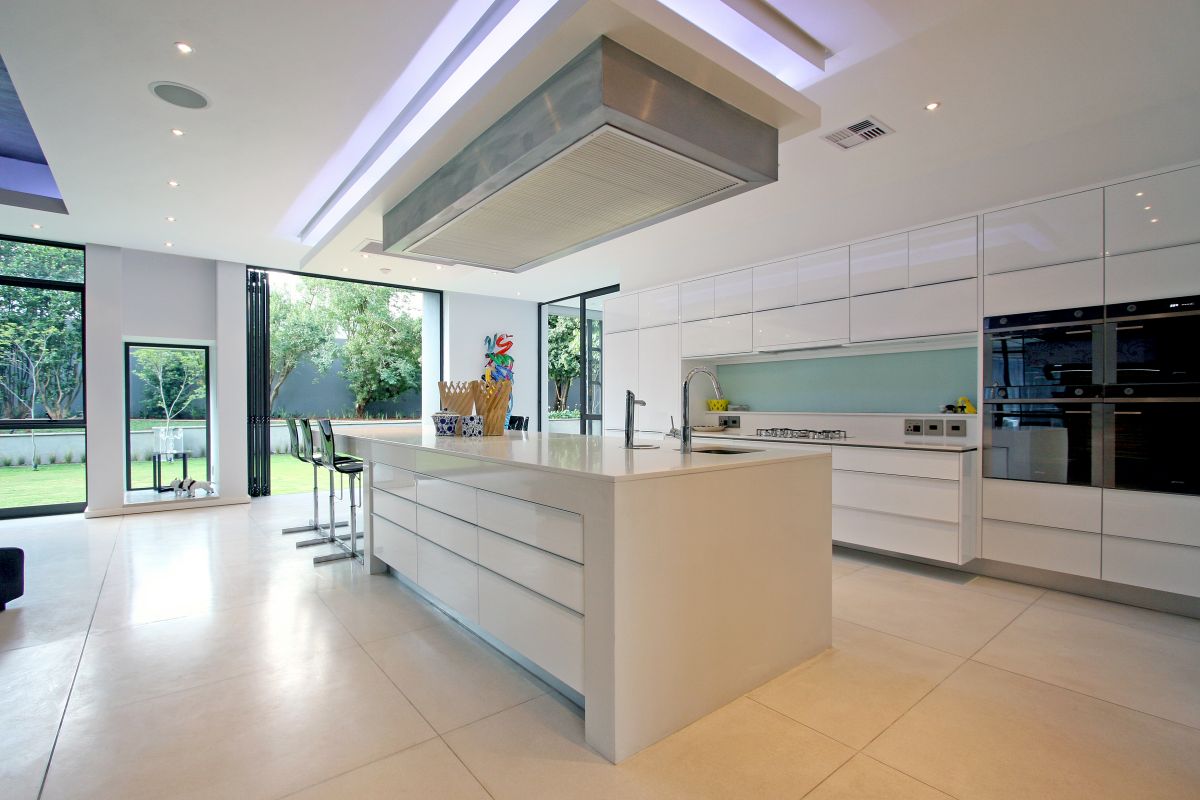 In order to get an easy window treatment design, go for a similar pattern of the material throughout the home, varying the style of window treatment for each space. For example, select neutrally painted fabrics and use panels in the living room, panels when paired up with valance in dining room and cafe style curtains in the kitchen. Go for similar style and fabric window treatments to lend it eclectic, yet matching look or keep the look of windows simple by adding a single treatment to the wall.
Accessorize it in a right way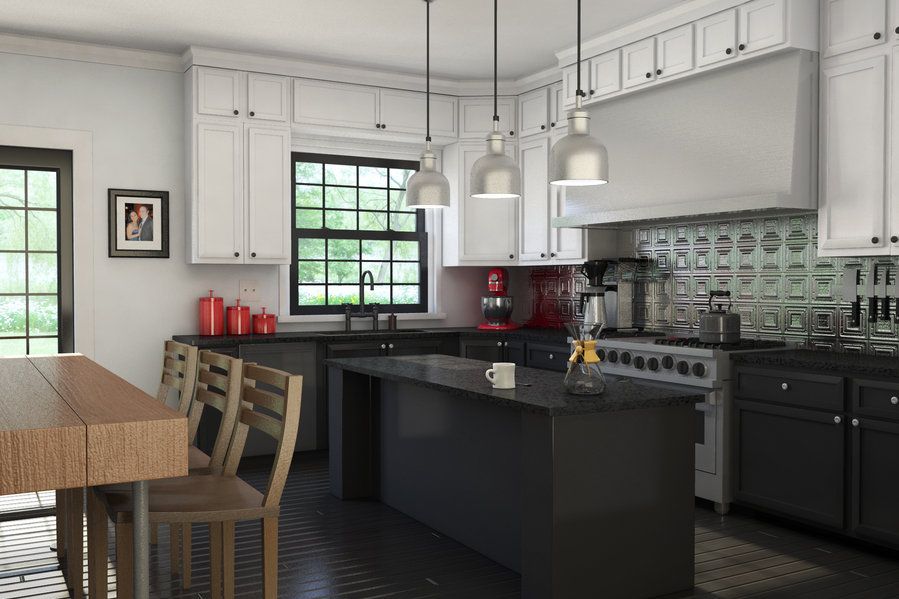 The small touches that you select beautify up the room on its own and when blended together it gives a unique look to the room. Arrange the similar style of accent pieces throughout the home, for instance, if you are partial to adding natural elements in the room like stone, wood decor, landscape, use similar items in three rooms. In center place a glass bowl of smooth stones on the dining table, for living room add a water feature in the corner of the room and for dining room place wooden bowels to hold fruit. The idea is not to match the pieces, and it is preferable you don't, but unify the elements.
Last but not the least; in order to create a unified look for these three living spaces, add a craft work in the home. Like, you can hang artwork showcasing modern and natural river flow in living room, for dining room you can add wooden table and chair and for kitchen you can create a wooden look by adding kitchen cabinets made from wood or add a rustic look to the kitchen. So, in this way, you can easily create separate yet unified living room , dining room and kitchen.
Do you have more ideas to share, write up in the comment section below, we are waiting!