Various kinds of home activities like cooking, cleaning, eating, drinking and socializing take place in the kitchen. Regardless of design and style, organization and layout are important. Here are 10 kitchen layout mistakes that you need to avoid. Experts call sink, the stove and refrigerator are the kitchen triangle, and the area that needs greater activity. So, careful planning is important. Of the triangle, the sink typically receives the most action; it should have an easy access to refrigerator and the stove, as well as countertop and workstation. The sink should be near to the plumbing. Sometimes, however because of the pipes, kitchens are designed with sinks of poor location. If this is the case with your kitchen, hire a plumber to accommodate the best placement option. Regardless of the kind of kitchen layout like L shaped, U shaped or an island, the sum of all the legs in a work triangle should not be less than 10 feet. If the work triangle is too small, people will trip over each other and in case it is too large, it can make food preparation an exhausting task.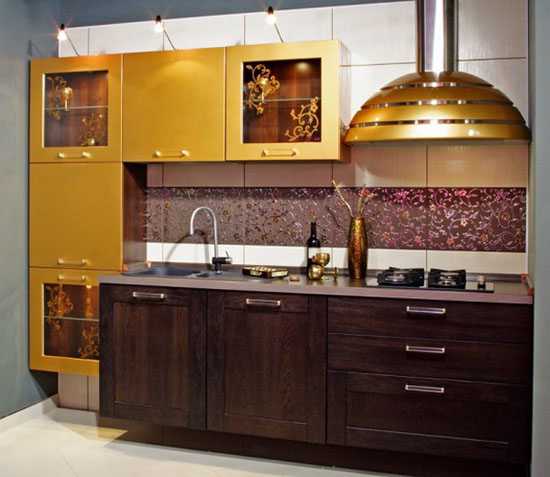 Use Storage space optimally
Kitchen typically consists of lot of item. Not only that, but items often behind the kitchen cabinets can acquire lot of storage space and it requires lot of space, such as food processors or stand mixers. Finding a perfect home for your appliances while keeping the items accessible can be bit tricky. In built cabinets are bit expensive and the overall size of the kitchen may be limited, so even a single mistake can cost you a lot. Almost every kitchen has wasted space, but this can be minimized with adequate planning and thought. If your kitchen is small, install extra longer upper cabinets with molding for additional storage space. Place lights or greenery along the molding. Install the cabinets over the refrigerator; not utilizing this area is wastage of storage space for large seasonal kitchen items. Finally, install shelves across the back of the lower kitchen.
Less counter space
One of the biggest complaints about the kitchen design is lack of counter space. Considering all the kitchen activities that need countertop, as well as appliances that are permanently situated there, you need an open kitchen horizontal surface area in a kitchen. This can be possible by adding an island or breakfast bar or an L shaped kitchen.
Inadequate light arrangements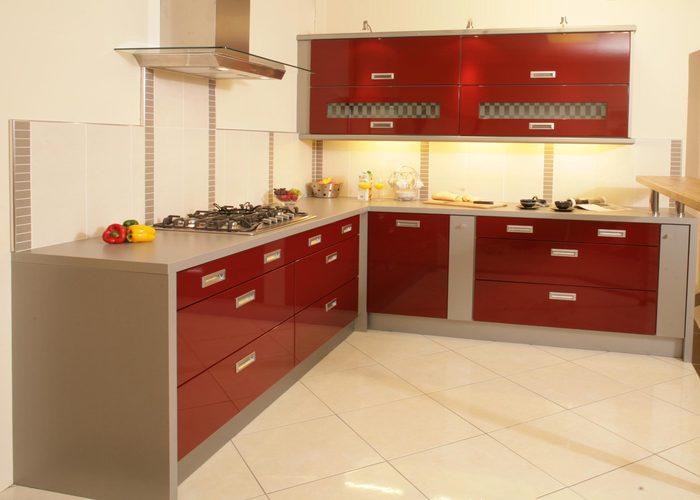 The kitchen is a single room where you need to have adequate lighting arrangements. It's a matter of design and atmosphere, but safety is of primary concern.  Sharp knives and other sharp kitchen tools should be kept in a safe way, especially if your home is frequented by the children. Plus, the more light you have in the kitchen, the better you can show off the design elements. Rooms generally have three kind of lighting: general lighting for overall illumination, task and accent lighting. For kitchen, evaluate the work areas and focus on each spot with the light it needs. Consider adding lighting directly above the work areas. Use pendant lights or series of mini pedant lights to increase the beauty of the kitchen. Pendant look great above the kitchen sinks, while a series of mini pendants work well over breakfast bars and Kitchen Island. Install upper cabinet lights to ensure it has counters have sufficient lighting for kitchen tasks.
Neglect a backsplash
When budgeting and designing a kitchen or remodel, the backsplash comes at the end of priority list. Occasionally, its left out of kitchen plans altogether. It may save you lot of money for short term, but in the long run, it may cause lot of time and effort. Think about everything like steam, water and grease in the kitchen and you will understand the importance of backsplash over the cooktop and countertops. It is better to clean grease off a backsplash made from tile,plastic or a wallpaper.
Inadequate ventilation arrangements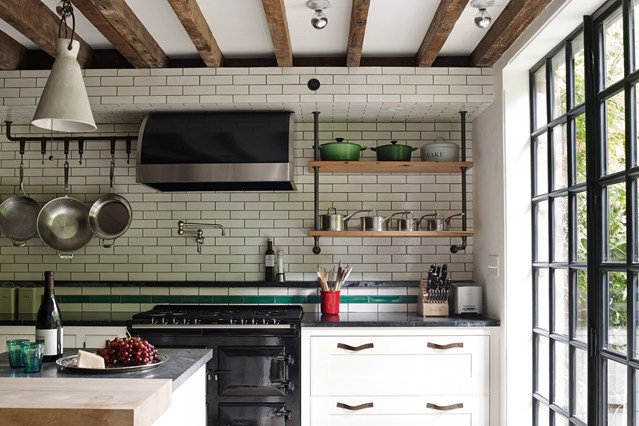 The best kitchen design fades away with time. If you have ever walked into someone's home and smelled obnoxious odors, you must have realized the importance of fresh air and meaning of good ventilation. There are a wide range of inexpensive hoods available in the market that circulate dirty, stale air, while a good ventilation system improves indoor air and keep your kitchen cleaner. It also extends the lifespan of your kitchen appliances. Though it can be a substantial investment to make, a good ventilation system will make life easier and more pleasant, especially if your kitchen opens to family room.
Wrong kitchen island
When it comes down to kitchen island, we generally think of adding storage space, preparation and saving space in the kitchen. But the fact of the matter is that the kitchen islands can waste a lot of space. Selecting a wrong kitchen island or placing it in a wrong spot can cause disaster, especially if the work area is cluttered. Islands obstruct the flow of traffic and from sink, refrigerator it creates hindrance. An island should be at least 4 feet long and 2 feet deep, but it must also have a room for people to move around. Specialists say that unless the kitchen is at least 8 feet and 12 feet long, you should not consider kitchen island.
Hope you liked the latest blog post. Let us know what do you think about this post in the comments section and if you find it helpful then we would be very happy if you can share it with your friends and on social networking sites Facebook, Twitter, StumbleUpon, etc.
Have a happy reading!