Kitchens are usually the most cluttered part of the house, and this is because of the various items stored in it. Despite being able to clean the mess after a day's work, most homeowners still find it difficult to make the kitchen as organized as they want to.
While it isn't always the most fashionable part of the house, there are actually ways to make the kitchen posh and stylish. Among the steps to do come up with a beautiful kitchen include: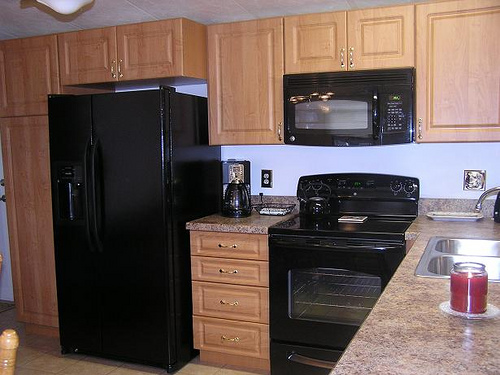 1. Have the stove in an area close to the sink, and the refrigerator to the work area. A cluttered kitchen is usually caused by the disorganized arrangement of the main equipment, such as the sink, stove and refrigerator. Since the sink is usually installed and built in, you should accord the placement of the stove and fridge from that point. It is important to place the equipment in a harmonious manner so that the area won't look crowded, and you are able to move freely from one point to another.
2. Have a designated table for your work area. Sometimes the kitchen counter is placed on the side of the area, thus you don't have enough space to work on your cooking chores. This is what the kitchen table is for. Have a center table present in the kitchen as this is the space you can do your cooking activities, and as well as serve as the one-stop shop for your condiments.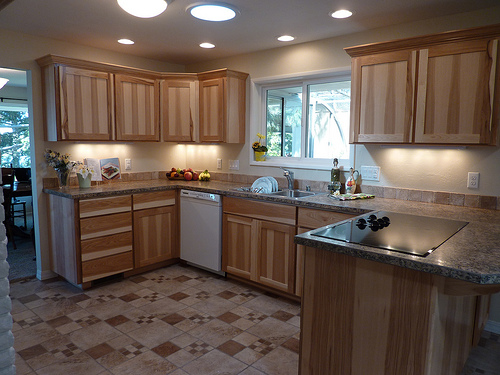 3. Have a appropriate lighting. You'll also need a center light, such as a small chandelier, in additional to counter lights, to light up your kitchen space. This helps in making the kitchen look cozy, as the light spreads evenly across the area.