Kitchens are not the typical places for you to showcase your stuff; it is actually rare that you find kitchens that can be mistaken for living rooms because of their comfort and style. But creating a new vibe in the kitchen is actually something you may want to consider doing in the near future. For one, kitchens tend to be dark and gray, you tend to feel lazy and depressed because of its vibe.
However, if your sources of inspiration are on display in your kitchen space, the less likely will you feel sad and lonely. In fact, these displays could even cheer you up to a whole new level! So yes, why not give your kitchen a new treatment and enjoy it too!
You can start with these low-cost tips: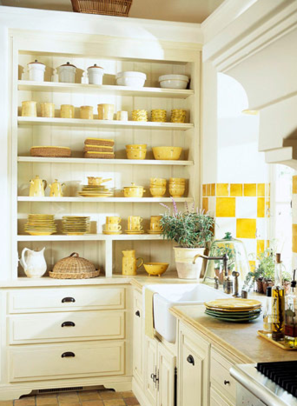 1. Open cupboards.
Seriously. You may want to ditch those old school glass paned cupboard and cabinet doors and allow full access to your kitchenware. The open door effect allows you to reach to your stuff easier, especially if these are the ones you use frequently. You can also organize the kitchen items to be placed on display, from the most used on the bottom area to the display-worthy sets on the middle and upper shelves.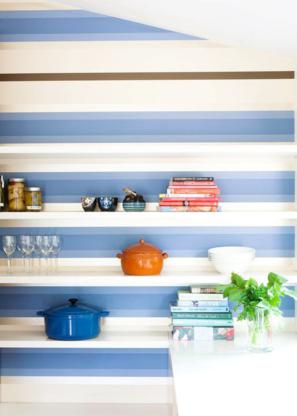 2. Wall shelves.
Oh yes, you can also install wall shelves. Wall shelves are very useful, yet are so simple to create and install. You only need a few slabs of wood, have them polished and installed right on the kitchen wall.
There are many uses of wall shelves. You can have your photos and memorabilia displayed on these shelves to create a home gallery right in your kitchen, or have your favorite kitchenware sets for public viewing too.
One trick for wall shelves is to place them at walls that are not usually flocked to by your family members. This way, you can avoid accidents and enjoy a dedicated area for your displays.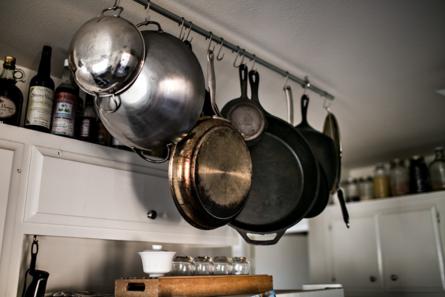 3. Hanging and dangling.
If you may notice, chefs have most of their stuff hanging for easier reach. They get to see through all their pots and pans, utensils and other tools without digging up the cabinets and drawers. You can follow the same logic as well, especially if you want to highlight your precious kitchenware.
You can have a set of hanging bars installed in your kitchen wall, one for the utensils and the other for the pots and pans. By doing this, you not only get to display your stuff, but as well organize them in an accessible manner.
4. Basket storage.
Baskets are great compliments to the open shelving style. In this manner, you keep your kitchen items on baskets before placing them on the doorless storage areas, and pull them out easily whenever you want to.
Baskets give a subtle effect on the otherwise edgy kitchen theme, and at the same time it safeguards your kitchen tools the same way drawers do. They are also affordable to the budget, and you can even use the ones you already have at home.