Decorating a kitchen could be so much fun and exciting, yet it may also produce a kitchen that is effective and organized. After all, there are kitchens that are labelled as beautiful and then there are kitchens that are labelled as amazingly beautiful kitchen.. What makes it stand apart from the crowd is that they not only look great, but score well in terms of practical use too. In this article, you will find several ideas that can do wonders for your kitchen and also looks great. Most of these kitchen ideas are easy to build and can be easily done in budget. If you need extra or excessive storage space or are looking to add a bit of inexpensive unique flair to the kitchen, these functional and fun kitchen ideas will definitely get your creative juice flowing.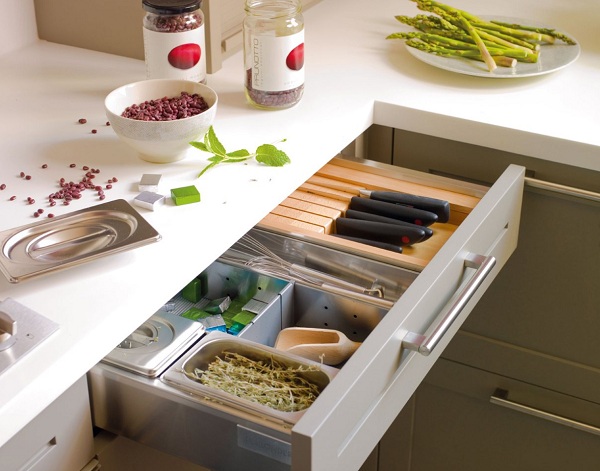 Kitchen Chalkboards- It is a must for any kitchen and should be in the grocery or menu list. These kitchen chalkboards can be elevated in a way to make it an art form. These ideas not only look great, but it will keep the kitchen organized and efficient. And after the shopping and cooking is done, all one needs to do is to erase. Here are some kitchen chalkboard ideas

The chalkboard wall can be made lovely by adding an art piece that uses funny typeface to otherwise dreary and unexciting chore.
You can even paint a beautiful menu board on the side of the china cabinet with Silhouette letters to make it look more beautiful and elegant.
Pots and Pans- Pots and pans are the hardest kitchen essential to store because they don't easily get stacked, at least not efficiently. Pots and pans are more convenient when close at hand while cooking and one needs pots, lids, and pans tumbling every time you open the kitchen cabinets. Large custom pot drawers look lovely, but it is bit expensive. These pot hangers and pot storage solutions are inexpensive yet look fabulous. Here are some tips on how to store them: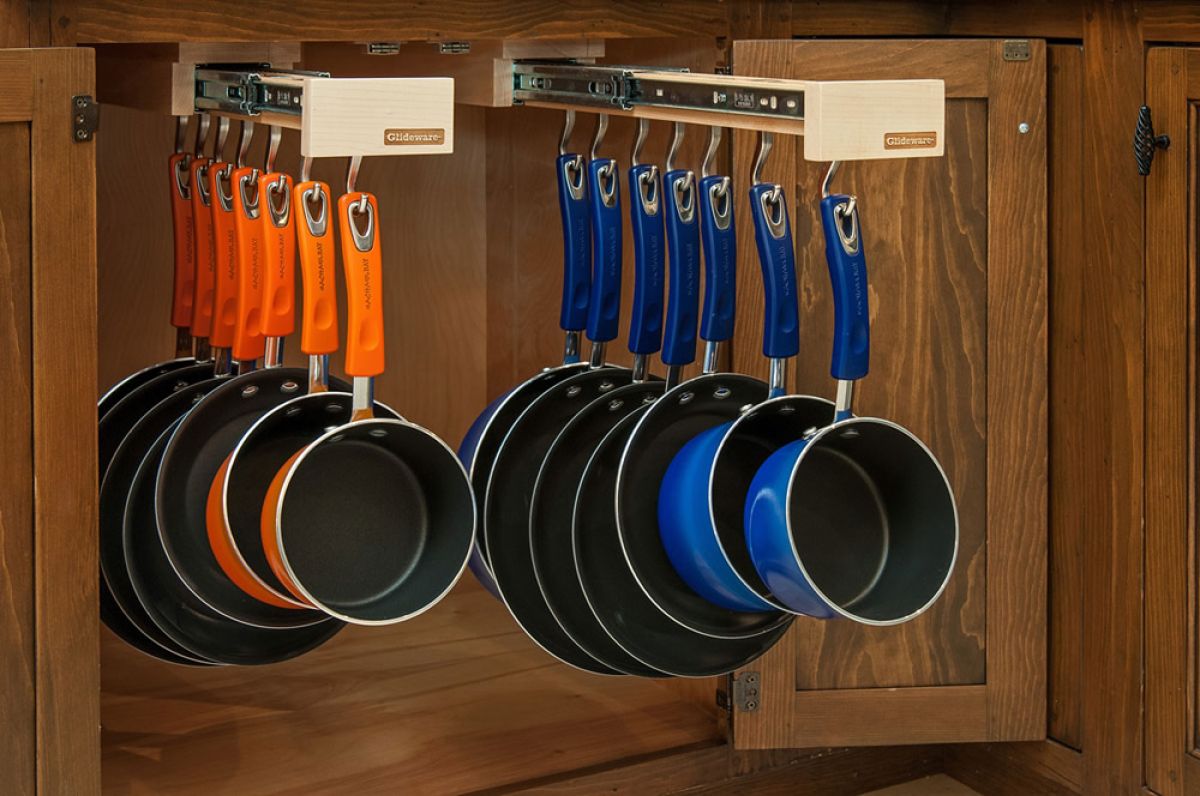 An old ladder looks like a pot hanger. Yes, the idea is good. This wonderful reuse idea is the best and it looks cozy on farmhouse kitchen as it would look in a loft apartment. After all aged wood looks urban.
Peg Board is cheap and inexpensive option. Spray a coat of paint to make it look superfine and glam. This idea would be apt for small kitchen since it utilize the wasted space above the stove.
Keep those pots hidden with DIY pot hanger idea.