You can make your kitchen and dining room look more productive, efficient, comfortable and aesthetically beautiful by adding a few updates. You can even add fresh energy to the room with simple renovation tips like adding new colours to the home, texture or embark on with the structural changes to change the physical layout. Have a look at the kitchen and dining room to check what changes are needed and create a prioritized look to get started with transformations.

You can give your kitchen and dining room a new look by applying a fresh dab of paint on the walls, Go for neutral shades like creamy ivory, soft grey, white, beige with a neutral backdrop to give it a modern look. Hang colourful wall paper on a single dining room wall to improve the visual appeal to the room, and install a backsplash to create a sparkle. Give your kitchen refreshed look by adding in-built cabinets with shiny chrome hardware for a new appeal and exchange the current countertops with granite. Create a natural look in the kitchen by adding bamboo blinds; hang floor length draperies in front of dining room for cozy ambiance. Replace old ceilings with sparkling chandeliers or pendant light that perk up the overall look of the kitchen.
Change the design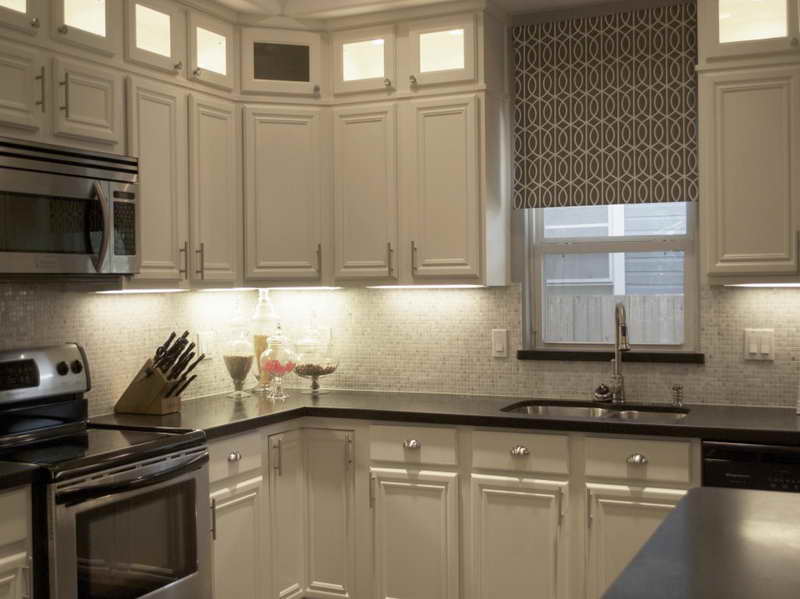 Remove the areas between the closed off kitchen and dining or living room space by eliminating the wall. But before knocking down walls, visit your local government officials and take permit from them. Also, study the rules and regulations governing structural modifications of your home. Additionally, consult a licensed professional to check whether the wall is load bearing it. Alternatively, you can separate dining room and kitchen by adding a sliding pocket door or a swinging door in an open doorway to deliver the best dining atmosphere. Build banquet seating arrangements at an existing bay window and construct additional things like cabinets, shelving units to maximize the floor space.
Make optimal use of the kitchen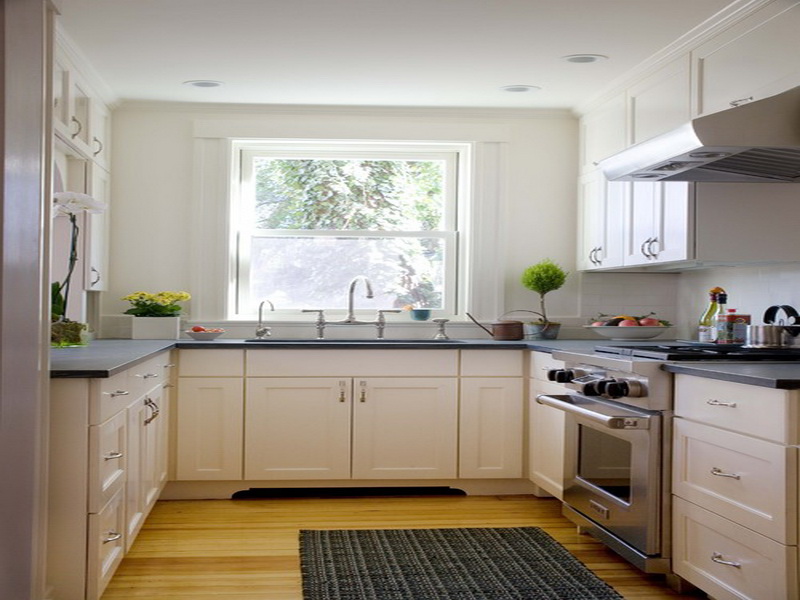 If you have a small kitchen, make optimal use of the room. Look at vacant areas of the kitchen, as they are ideals spots to plant cabinets or L-shaped bench seating arrangements for dining table. Keep the walls and cabinets bright and airy by adding soft pastel colours or add light neutrals and look into architectural details like crown moulding, chair rails, baseboards, window frames- with a contrasting colour. Paint the kitchen in vertical stripes on a dining room accent wall to make the ceiling appear higher. Hang a large mirror in your dining room and install a mirrored backsplash in the kitchen to give an illusion of space. Install classic Roman curtains on the windows to allow natural light to pass through, thus making the space inviting and spacious.