Your formal dining room may not be as busy, until and unless you host a party or a get together. If your dining room looks dreary, it is a time to unleash its innate magic with careful thought. Planning is important and it may seem an overwhelming task, but if you have key elements, you will see how transformation comes together.
Add colour to dining table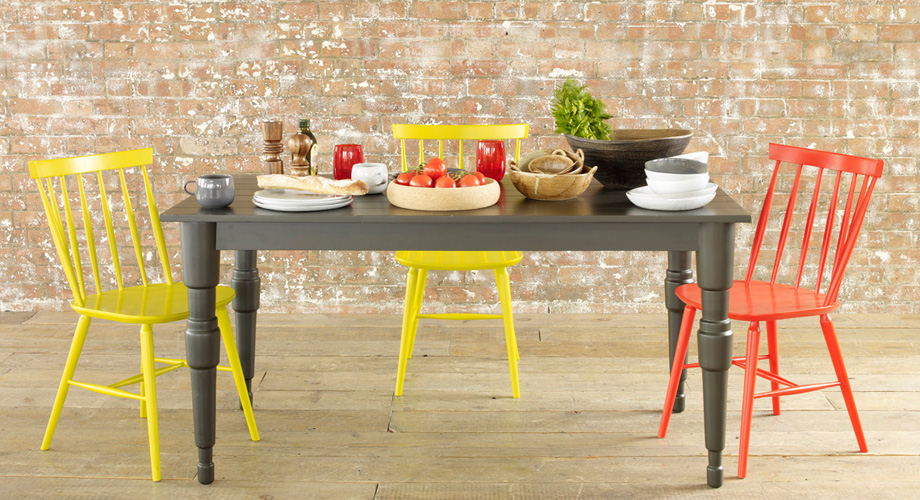 Introducing colour is one of the most important and budget friendly ways to give your room a new makeover. If your dining room is of neutral shades like white, tan or gray start the makeover by adding paints in the room. A rich, warm shade like cranberry, gold, terra-cota, navy, cobalt or eggplant has power to make space intimate, inviting and apt for dinner parties. If you have small dining room, you may not go for dark shades, so light shades like butter, peach, blue, gray or sage is a better option. You may even consider neutral options.
Create a striking look
If you want to lend a dramatic effect to the dining room, you should include statement piece to serve as a focal point. A dramatic chandelier is the best option for a dining room and you can find chandeliers in a variety of styles to complement with overall decor, An oversized art piece like a canvas painting or sculpture also works well. If a colour that complements with the wall should be used. If you wish to really amp your room's look, consider making a statement piece by adding bold patterns to the wall. Whether you use a wall paper allover or stencils or chevron anything can add drama to the space.
Add architectural details
If you wish to create a makeover to your dining room, add a lot of architectural details. Install crown moldings at the top of the walls. It will add character to the home and will give you a grand feel. Wainscoting is another great way to add detail to the dining without creating overwhelming effect. Because the covers only the bottom portion of wall, also allows you to use bright colours for the wall. In order to create a simple look, install a chair rail around the dining room.
Last but not the least; accessorize the dining table with right accessories like seat covers, cushion covers, curtains, artwork, candlesticks, etc.
It will definitely make your dining room look wow!