The master bedroom is generally related with being that is uniquely yours. Whether you like romantic or dramatic or modern bedroom, it is important to keep in mind how to address your master bed wall. The master bed is always going to be focal point of the room. Hence, it should be eye catching and it should hold attention. Here are some tips on how to draw attention to your master bed wall, as soon as you enter the room.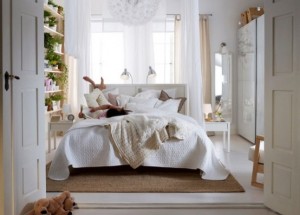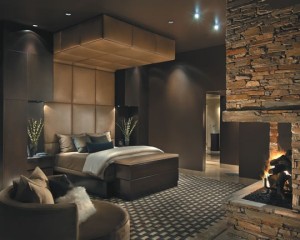 Bold and glamorous- If you require a jaw dropping aesthetics in your bedroom, go for canopies, ceiling applications, headboards and tufted wall applications. You can go for bright colors, large patterns or scaled attention grabbers. If you have height in the master bedroom, play with an eye catching focal point fabric that extends beyond ceiling.

Bed should steal the show- Depending upon the style, the bed may take a back seat to the wall. If you want that bed should grab the attention, go for subtle artwork, neutral toned collections and wall art that will blend with texture and pattern. Artwork need to be bold and dramatic and leaving the area looking bland and unfinished. Go for pieces that will draw attention from the surrounding walls and will complete the look.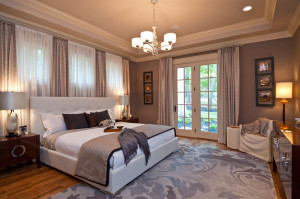 Master bed wall say a lot- In majority of the home architectural features like in built shelving or alternate materials like wood or metal draws attention instantly. The focal point of the room should become dramatic. Mater bedroom that you want to make it look aesthetic don't require artwork, as the wall becomes the focal point. For a subtle approach go for brick or textured walls, consider painting the wall with a shade of white, gray or tan.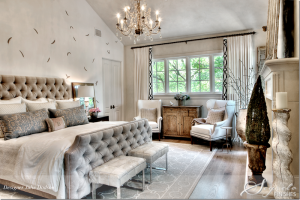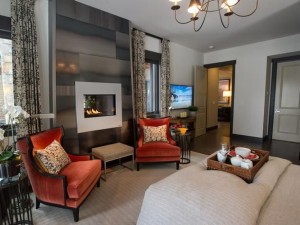 Light- Have you ever noticed the impact of window and how it can create an instant impact over your master bedroom? Letting in natural light or adding a source of artificial light will create an instant impact over your bed. If the sun bothers you a lot, go out and use black and white window treatments. Go for a modern chandelier or pendant light over a bed for unique lighting experience.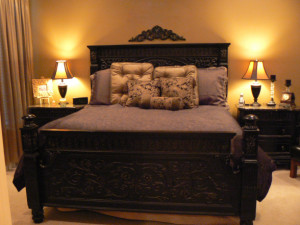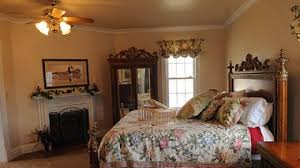 Thus, in above-mentioned way one can easily create an ambiance that you want in a master bedroom with an eye catching appeal. Commencing from simple artwork to extravagant architectural features, there are enormous opportunities. Flip through your interior decoration magazine or browse on the internet through interior design blogs to see what the latest trends for the master bedroom are. If you like simple, go for sunburst mirrors they are quiet popular now.