Gone are the days when displaying artwork was limited to simply hanging a picture on the wall. Today, there are too many ideas and concepts that can spruce up the home look with art-work. You can hang the art-work according to your personality.  If you are planning to re-decorate the look of the space, residential or commercial, changing the artwork can add a new dimension to space and make it look as good as new. Here are some good ideas for you to choose. You can make even apply your creative crafts ideas or ask your children to do so.
How to decorate the space with art-work?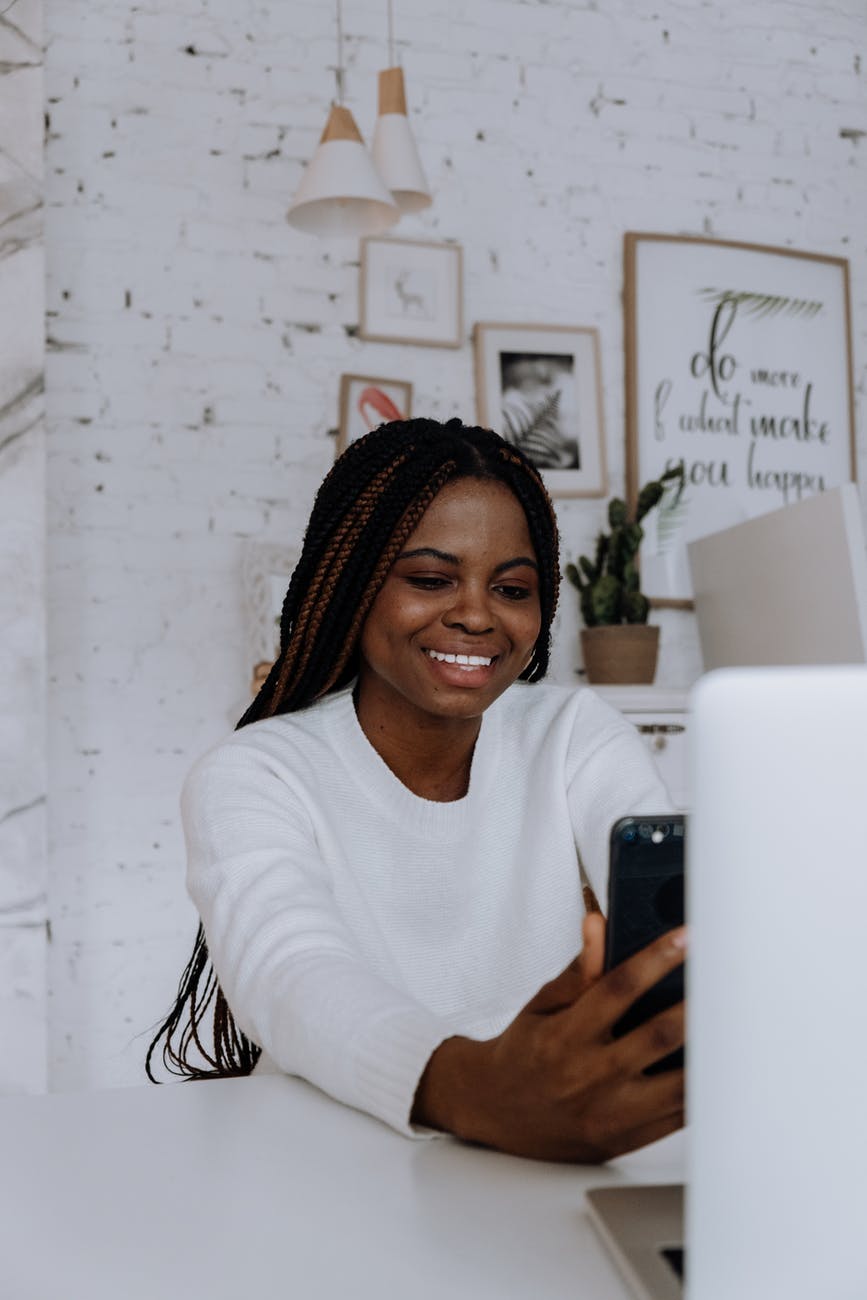 There are thousands of different ways to add beautiful art to the walls in every room of your home. Some of them are as follows. For example, if you wish to add art to your home, you need to think upon color of the furniture, if the walls are neutral, etc. If the wall paint is neutral, you can select any painting or sculpture or other décor piece that complements with overall décor of the home but if it is accent shade, then you need to sculpture according to that.
1 Frame the rug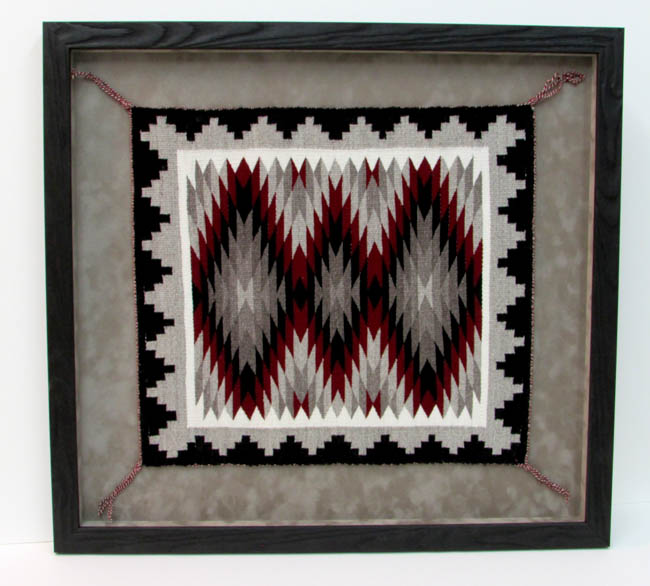 You may find it very weird on the onset, but this is an innovative way to art to the space. All you need to do, is buy a striking rug for the floor and frame it like a painting on the wall. It will add a splash of color to your home.
2 Collage of Family Photos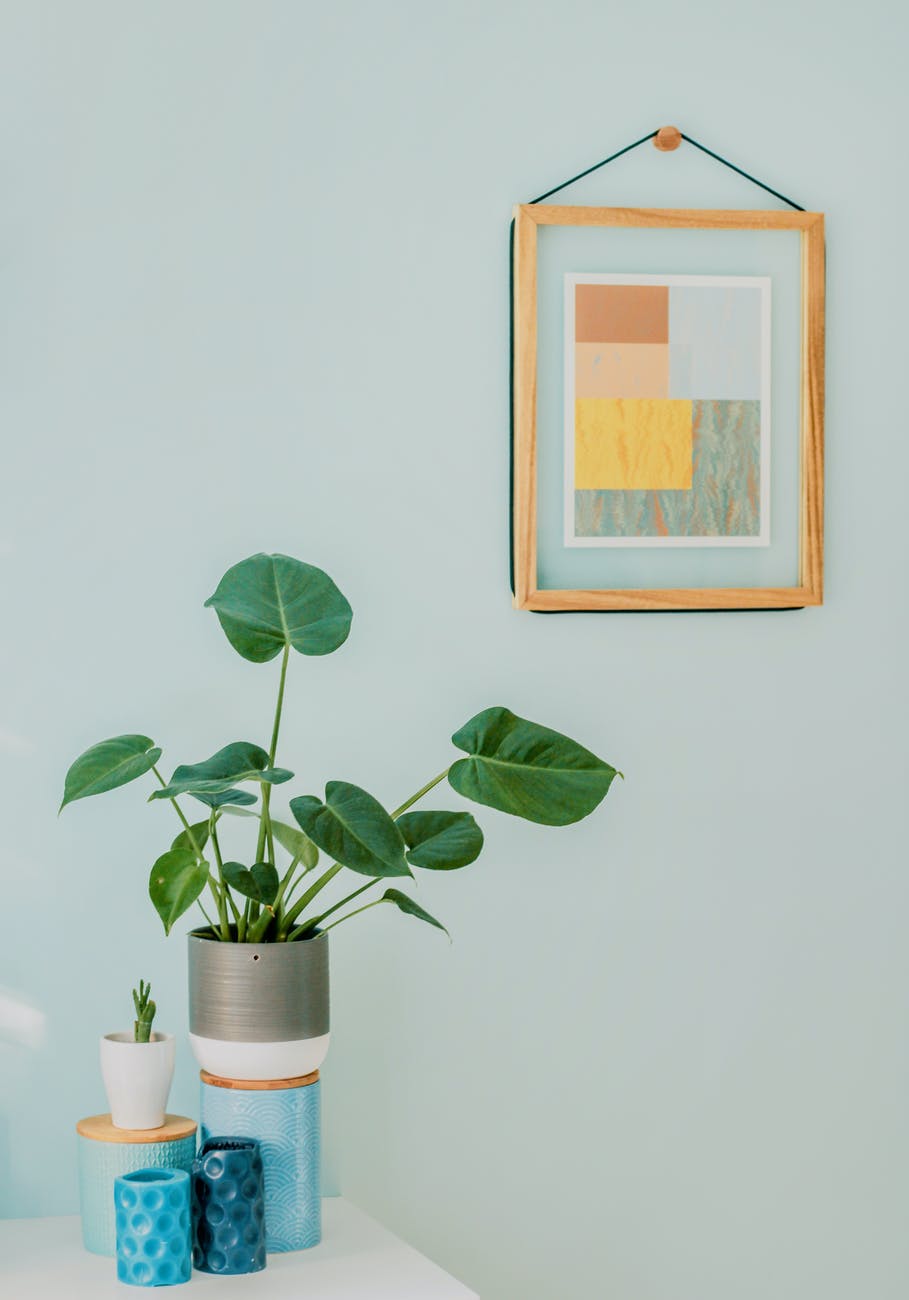 Another way to decorate the space with artwork is to add a collage of family photos. It can be any significant artifact collected by you during travel.
3 Customized wallpaper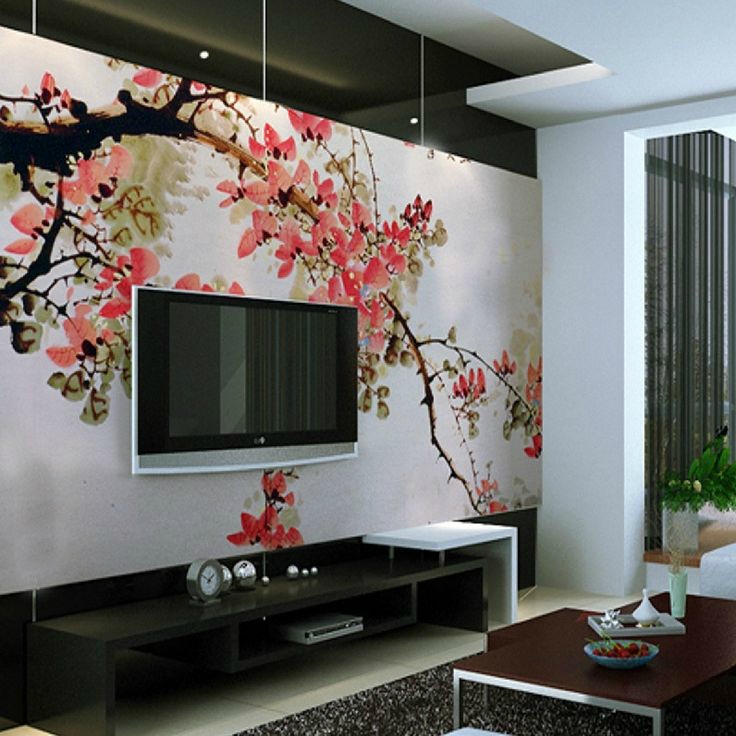 Customized wall paper will add a pop of color to your home. It will add to the beauty of the home.
4 Painted wall mural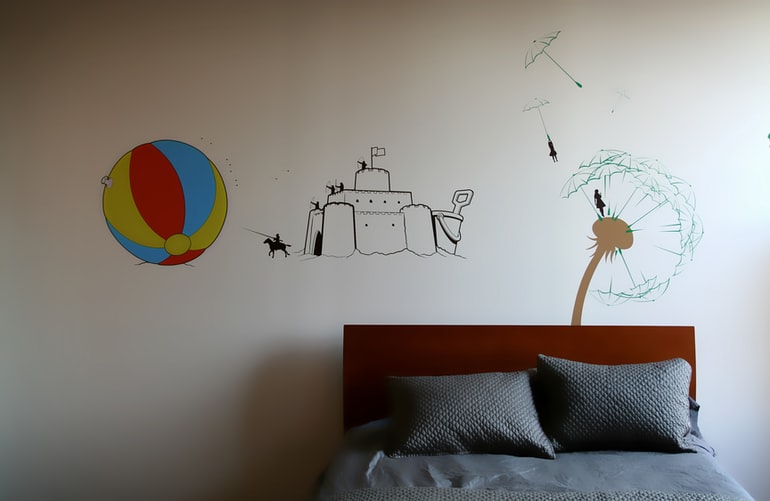 In your kid's room, you can even go for hand-painted wall mural. It will transform the look of your space.
5 Planters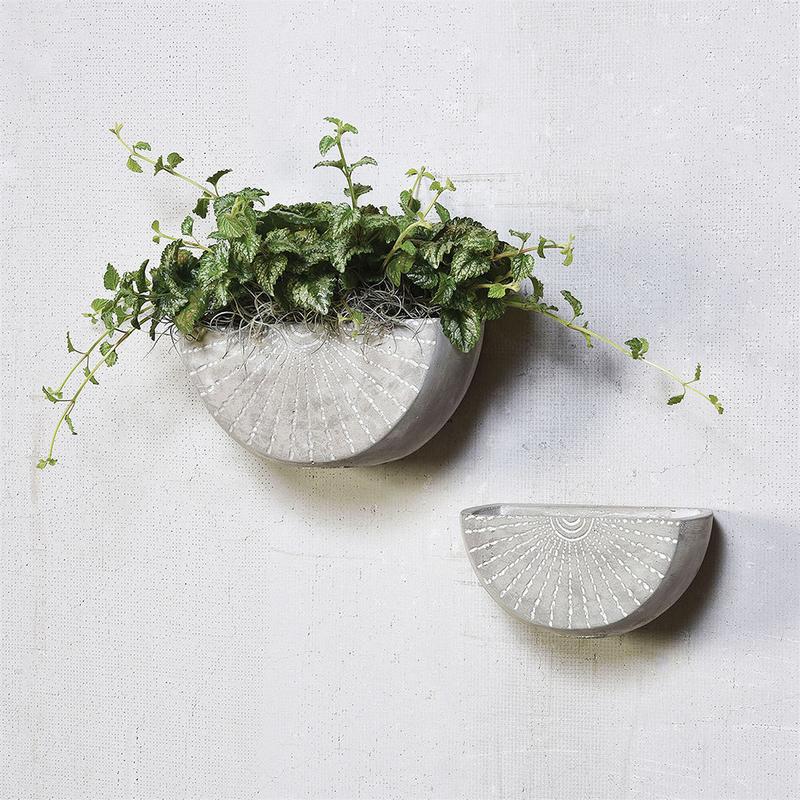 The outdoor area of the home can be further enhanced by ceramic pots, planters or sculptures that will catch every passerby's attention.
6 Hang pendant lights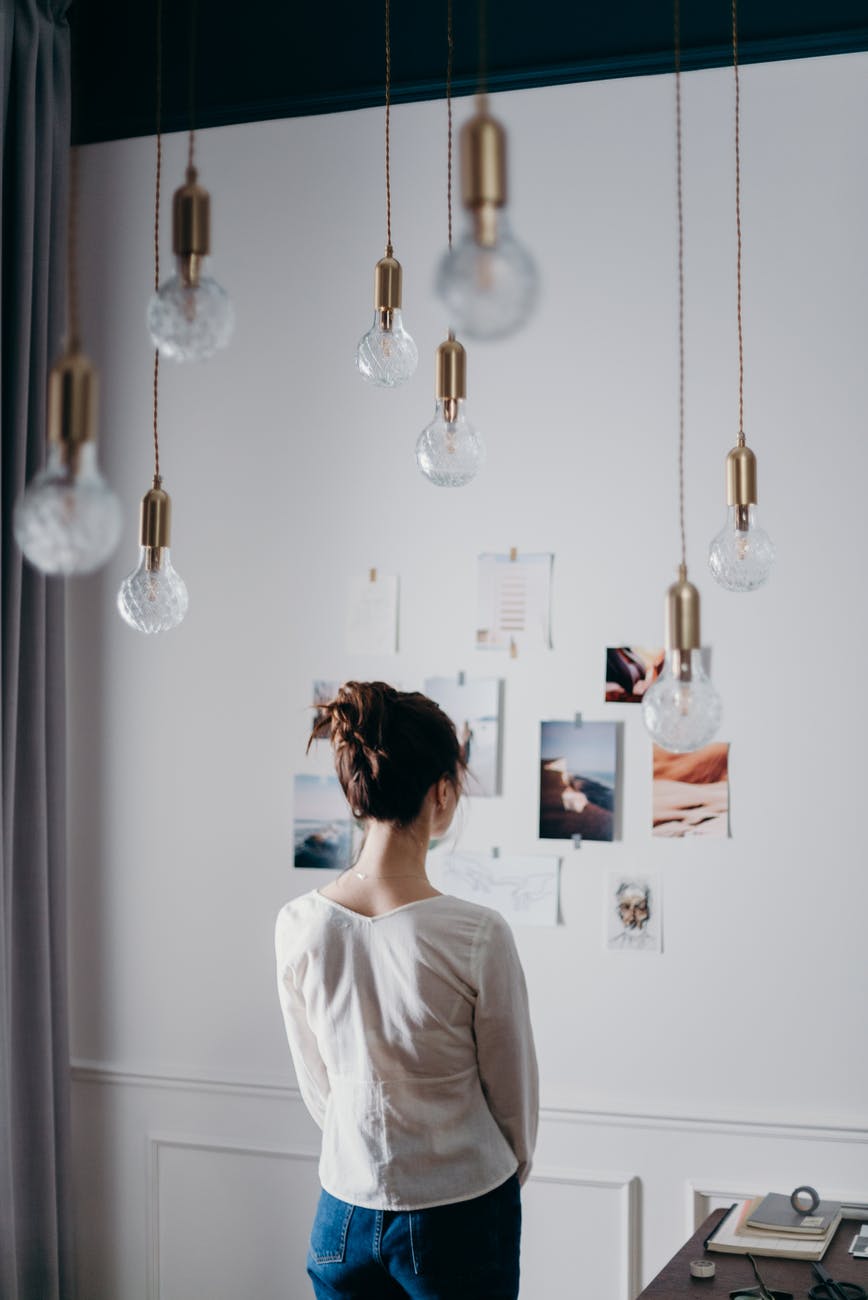 These can always be center of attraction if properly placed as these attract the visitors. Pendant lights call attention and trigger the visual focus upward.
7 Wall art with bamboo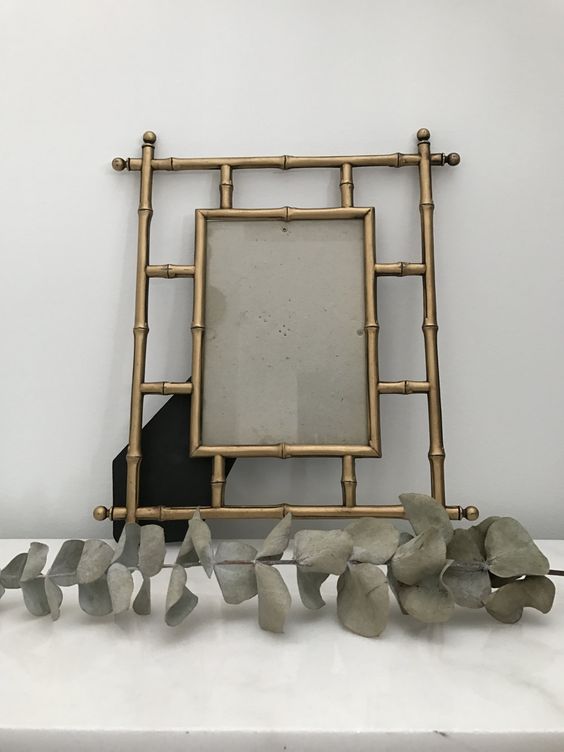 Get some bamboo frames from the market and decorate your blank walls with this. It is a great idea to add art-work in home.
8 Art with wall hangings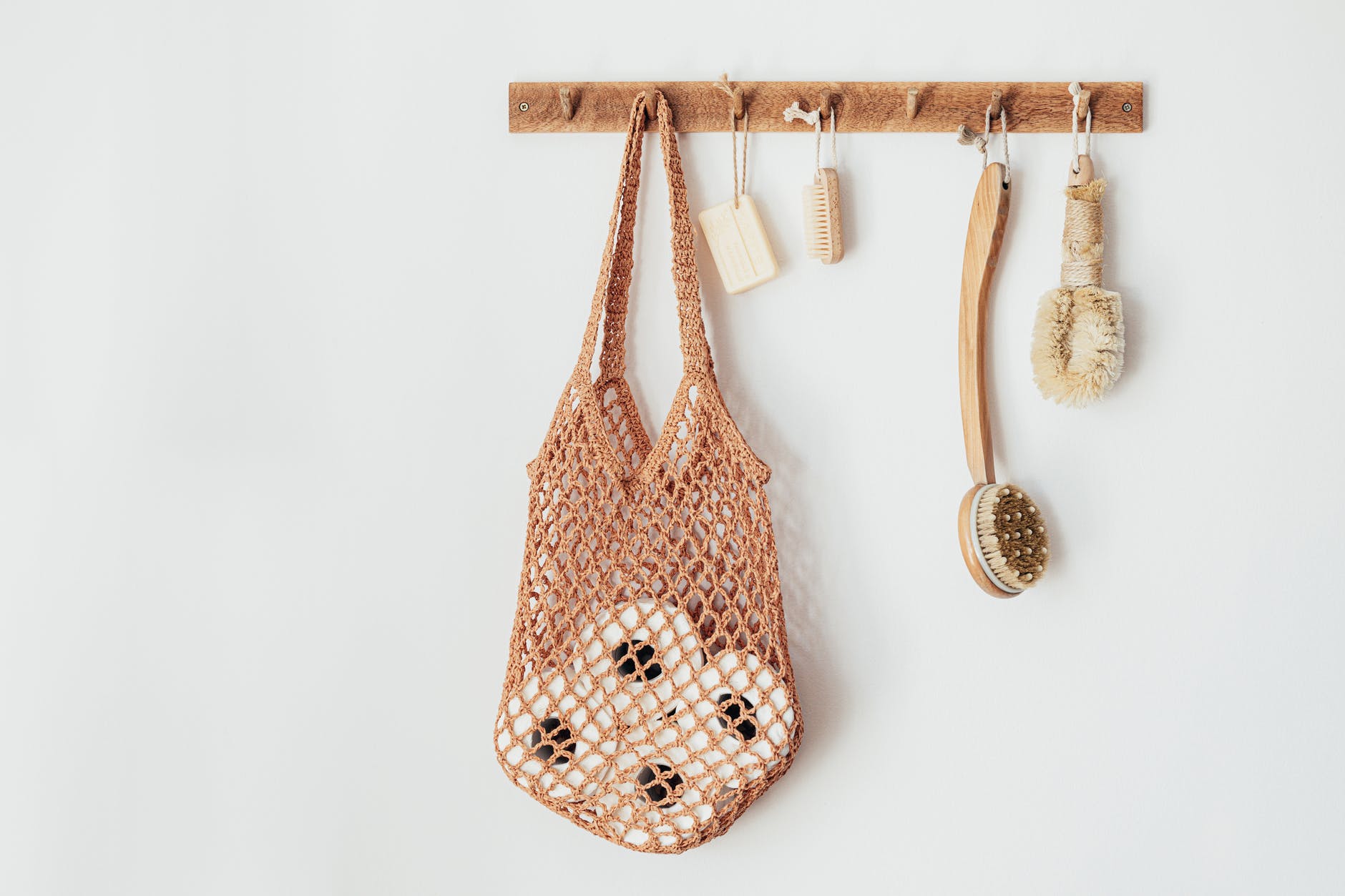 There are many wall hanging articles that you can add to your home. The best wall art in your bedroom should on the wall directly over the bed or opposite it. It should be hung on the eye level with soothing colors.
9 Geometric prints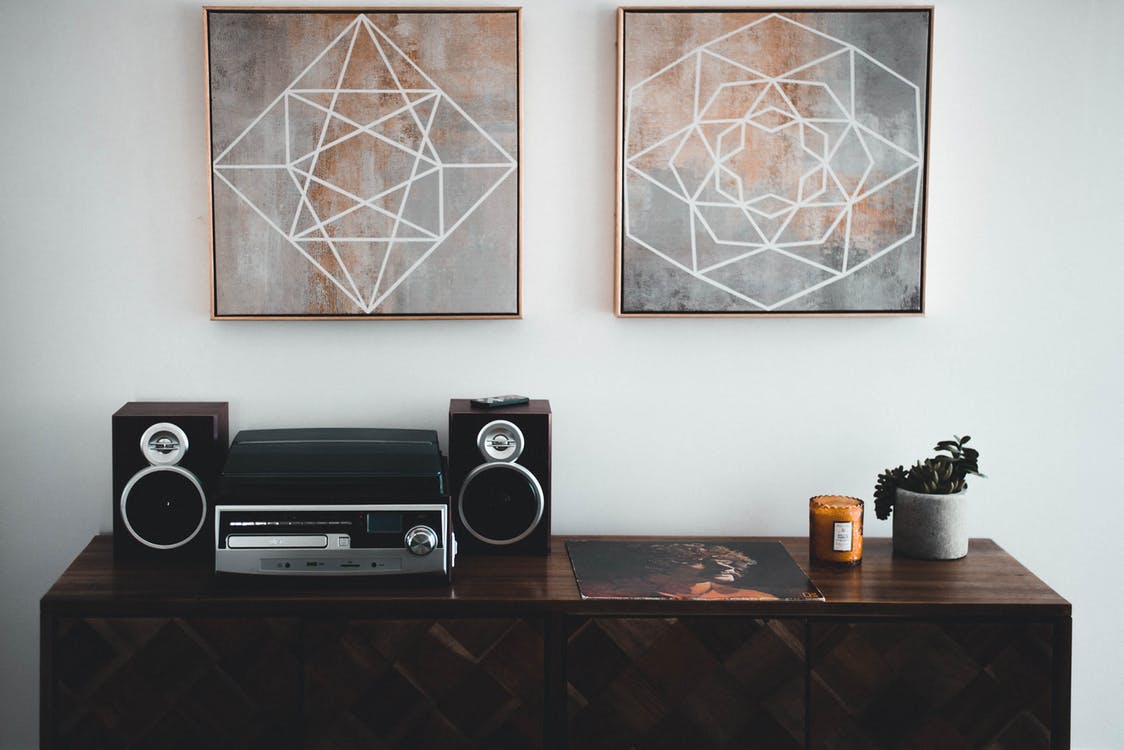 Geometric prints on your walls brighten the space and make it look lively.
10 Shelves
You can create a floating gallery. You can get a floating shelf installed over the workspace. One can put artwork of different sizes in frames to look beautiful.
11 Add something motivational
Hanging something motivational in your home has a dual impact. It will help you stay afloat in trying times and open your mind to new ideas.
12 Add sculpture or painting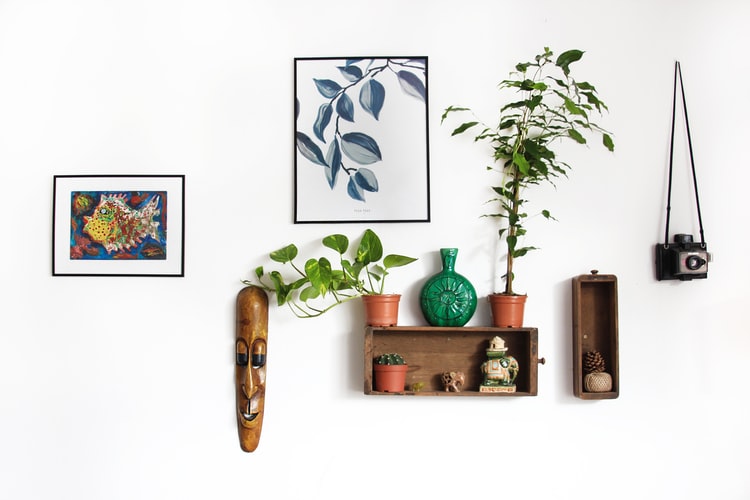 The best way to change the look of the dreary wall is by adding a big sculpture or painting. Remember, art-work need not to be expensive.
Guidelines on how to add paintings to the home
Follow these guidelines on how to decorate your home and make it look great.
1 Should be in the right proportion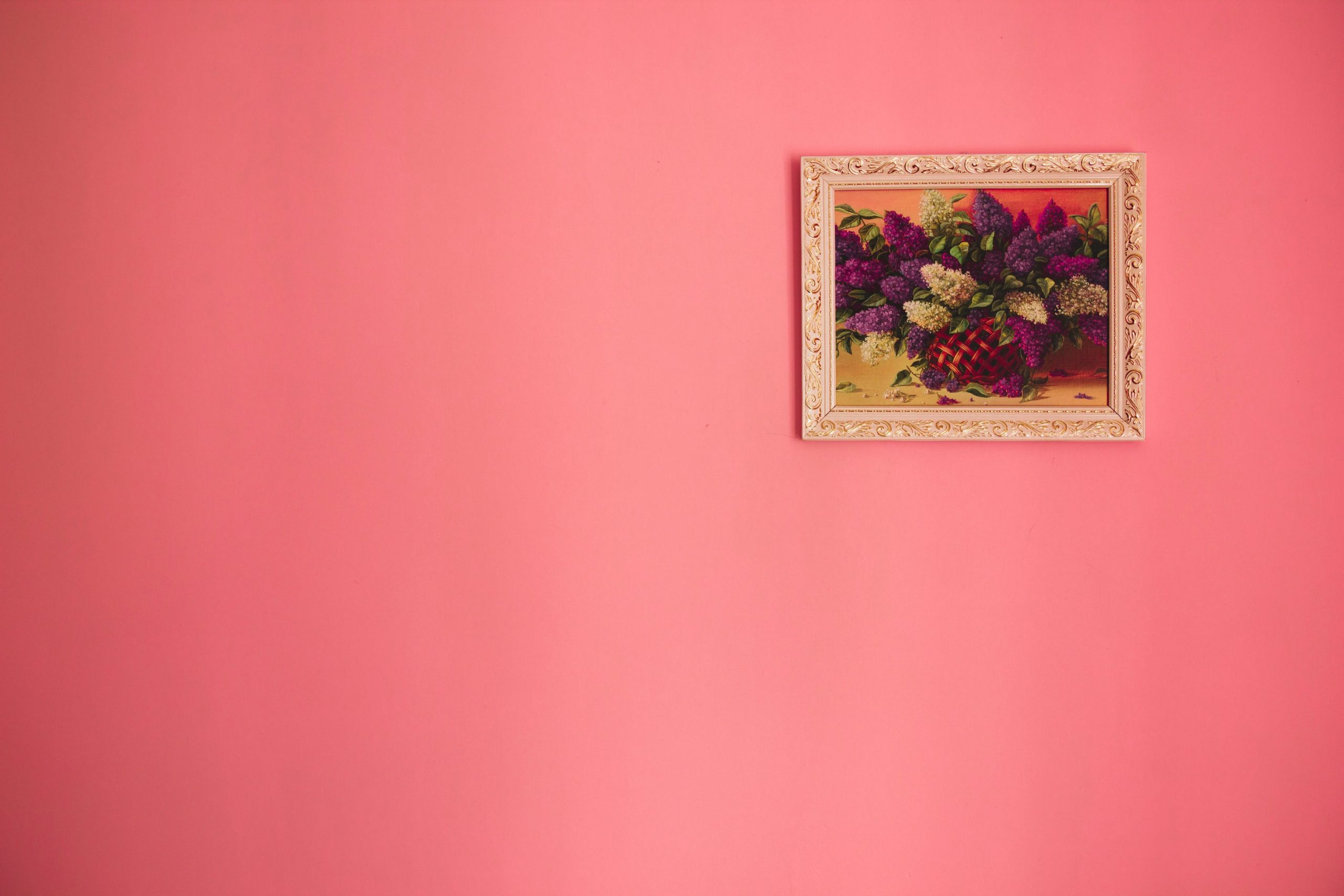 It is always the main factor to consider when decorating home with artwork or paintings. The size of the items should be in proportion to your room. It needs to fit into the relative scale and should not hide other items of the room. The artwork should be in sync. You can combine the smaller artwork with bigger to make the wall look dramatic.
2 Don't overcrowd room with the artwork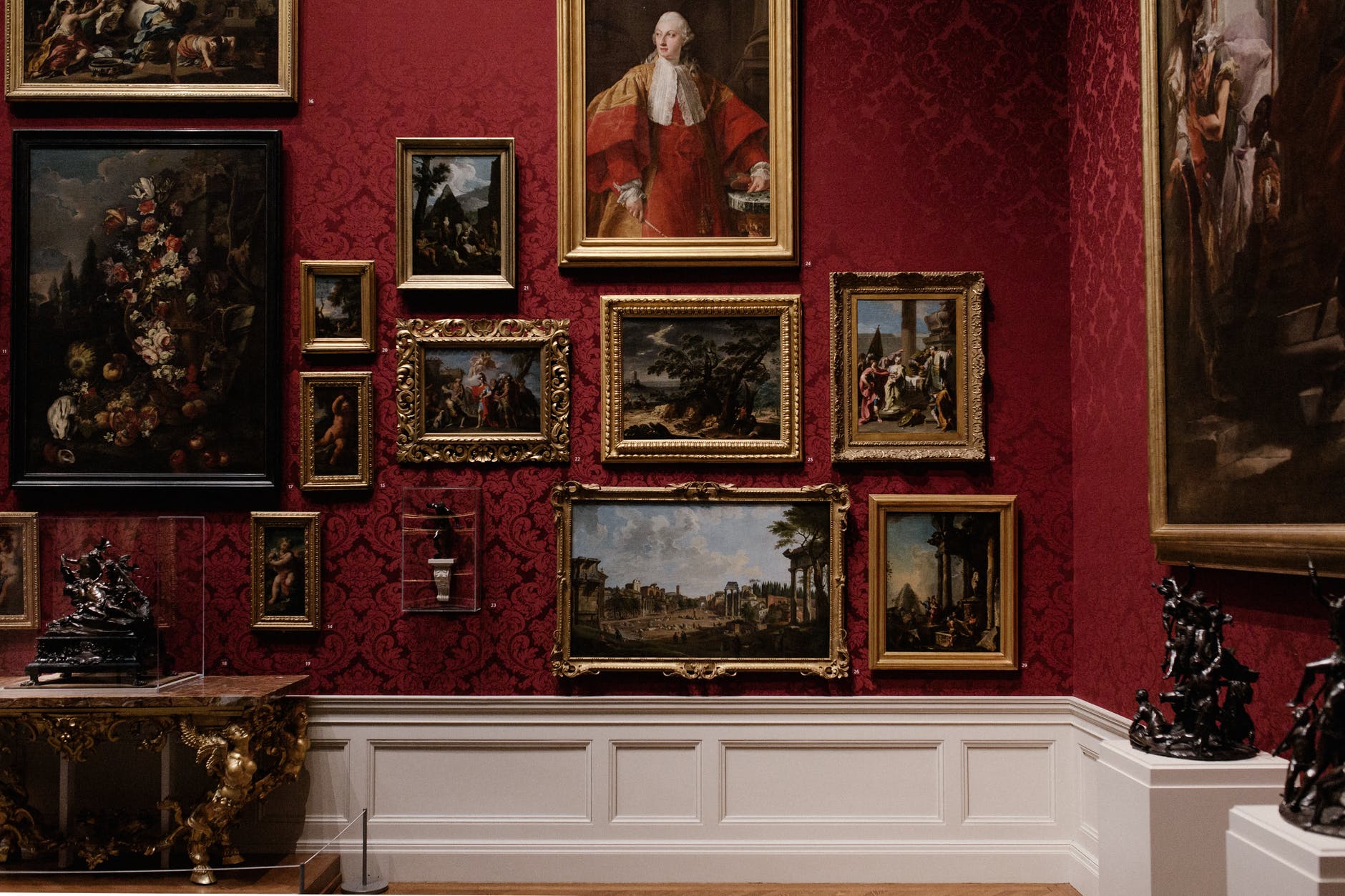 Always arrange artwork or paintings in a neat way so that it looks good. Don't make it look overwhelming. There should be a lot of space between them in the room to get their individual identity. If all the artwork is at one place, it will make the home look cluttered. Always display the artwork at different places to make it feel noticed. Artwork should serve as a focal point in your room.
3 Artwork should be in sync with room functionality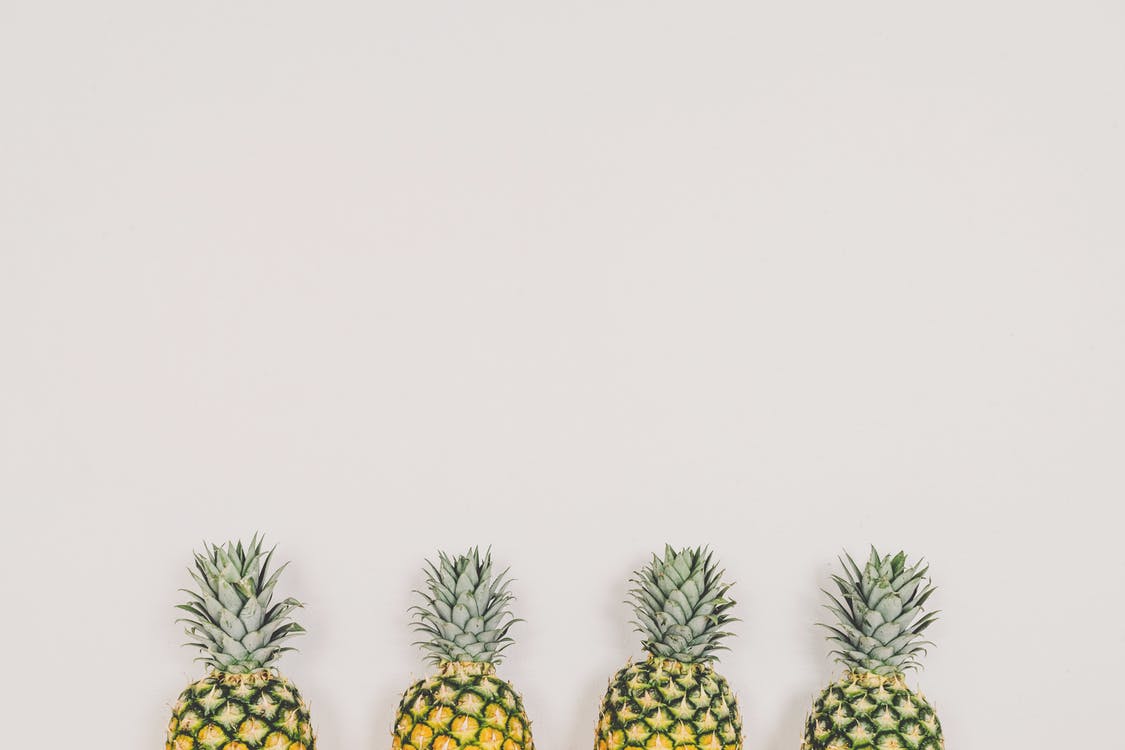 Before placing an artwork, decide the motif or style. For example, in the living room you can add motivational artwork to keep yourself in high-spirits, in the dining area, you can add food motif. In this way, you will have a theme that will connect with the room's overall function.
4 Mix and match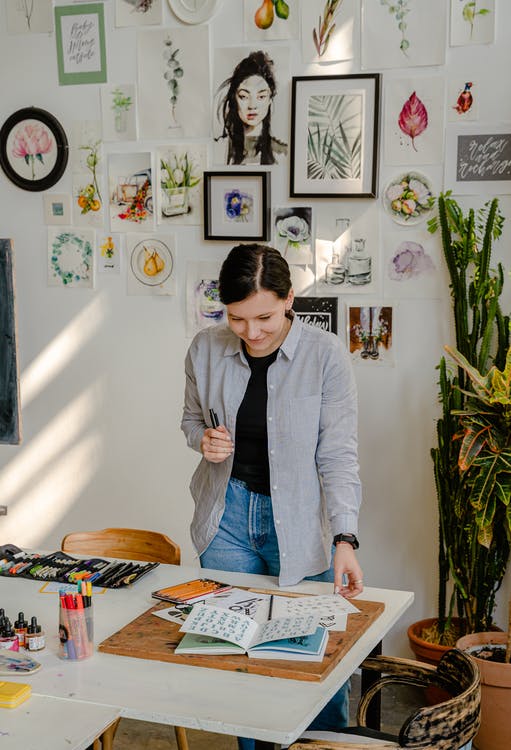 While purchasing any artwork, make sure that it should match the settings of your room. Always take into consideration materials and the effect it will lend to your room. The artwork displayed should match with present elements of the room.
Final Thoughts
Decorating the space with art-work is not a cakewalk, but with the above-mentioned ways and following these guidelines you can transform the look of the space. It's always a good idea to get professional help in case you are confused. If not, you can move ahead with all these creative and innovative ideas or go with the flow.