Summer theme
During the months of summer, we tend to feel happier,thanks to the improved conditions. As a result our work life and professional life becomes more balanced and to get more done during the winter months. In order to make the most of the summer months, it is important to continue the good vibes throughout the house. Here there are some bedding themes that you can incorporate in your bedroom:
Floral Designs
It is one of the most popular theme during the summer months for couples and single families that tend to include floral patterns and tree motifs. The use of green and white is common with bright colors like red and yellow is incorporated to offer a contrast. While the younger generations may think that the floral bedding themes are for the more senior consumer, there are some fantastic contemporary designs that can always leave a striking impression.
Pastels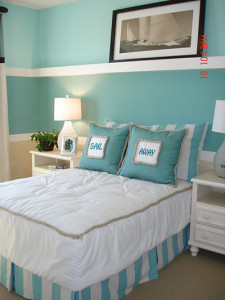 Single males who are searching for more masculine option can go for different shades of pastels like light blue is the most popular choice with white or beige to keep the tone airy and light. In terms of design, you could opt for plain bedding set or perhaps something that entails a little bit of embroidery. Whatever you go for, keep it simple, too much detail can create a big impact on the vibe that you are looking for.
Beach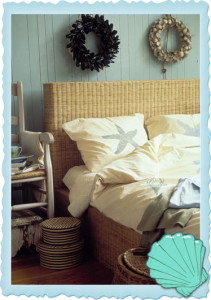 For younger children, you could even select for a design that reminds them of a holiday season. If you have got a summer holiday planned, it is a great way to remain fresh in mind and give them something to look forward to.
Considering material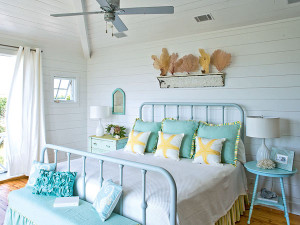 While selecting the color theme of your bedroom leaves an impression, but make sure also to consider the materials which it is made of. For example, it is a bad idea to go for flannel during the summer, as it does not breathe as well as some of the materials available. Instead opt for some lightweight fabrics like silk, satin and cotton.
Finishing Touches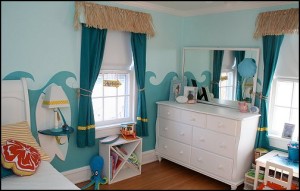 There are a few other alienation that you can make in your bedding, which will complement with your new bedding theme. One idea is to change the drapery and match the bed set, or just install some more light to enter the room. Another idea is to go for a lampshade or a lightshade. Our final suggestion is to add a vase of fresh flower that can add some aesthetic appeal and provide a summer aroma.
Frame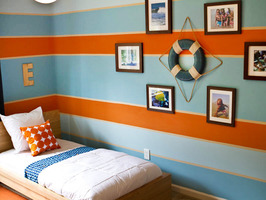 It is an easy summer decorating idea that can be used in any season of the year. Paint the frames of picture already in the room. Select vibrant colors. Instead of painting the frames, opt for glue seashells, glitter to other mementos completely around the frame or at opposite corners. The pictures can be updated too, to reflect the summer activities like your favorite vacation spot.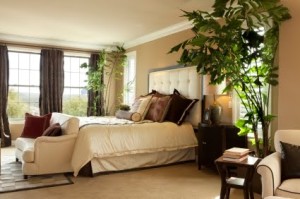 Apart from that, you can add plants with vivid flowers like geranium pots can fit any bedroom décor.