Which little girl won't like a butterfly themed bedroom or nursery. Creating a butterfly themed bedroom can be bit costly, however there are several ways to create a butterfly themed garden bedroom on a budget.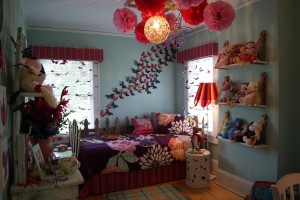 Before you start decorating the butterfly themed bedroom, you need to decide on the color scheme. Most of the girl rooms like pink, which is a beautiful place to start. You may also want to consider blue to reflect the sky, green to give it a feel of a meadow. The color of the bedroom, lets you determine the color of the room. As a rule of thumb, the color of a bedrooms helps you to determine accent pieces. Yellow room looks great with purple accents.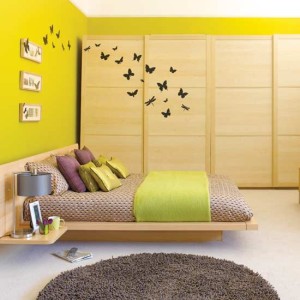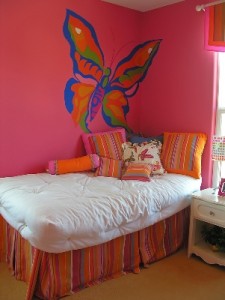 The great place to start would be hanging nylon butterflies. These butterflies have become popular. However, you don't need to spend excessive time in a classic catalog look. These butterfly decorations can be hung from the ceiling or placed directly from the walls. They come in various styles, shapes, sizes and color. The possibilities are endless with butterfly themed room.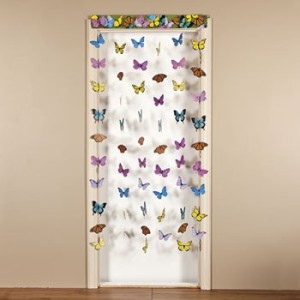 Butterfly Lamps- Butterfly lampshade is way better than a plain lampshade.
Butterfly Curtains- These kind of curtain are in rage these days.
Butterfly Holdbacks- These holdbacks look beautiful and add a zing to your room. It is easy to decorate and comes in budget.
You can even include a few butterflies that can be placed on the doors when the armoireis opened. You may also place some butterflies on the light switch or random places on the wall.