The ubiquitous trend of going to a honeymoon is exotic, and goes out of budget. But wouldn't be quiet exhilarating if you could extend the period with a complete makeover of the bedroom that you are going to share with your partner, so that whenever you return from honeymoon- your nights are filled with lavish splendor and love. Arabian bedroom is a design that can be easily incorporated into the bedroom.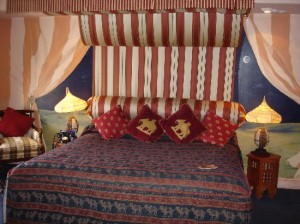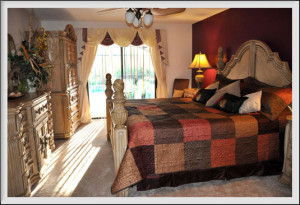 What spring to mind when you think of Arabian décor is rich color that can be anything from bold red, orange and perhaps a splash of cobalt and some tan colors as a base to balance them out.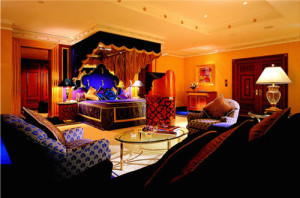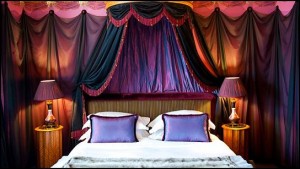 The curtains need to be soft-perhaps the layers of translucent colors that is definitely essential to pulling this look off. To draw this inspiration and feel for this style of décor, you need to set out to getting the job done, how about going out for a meal at an Authentic middle eastern style restaurant. To achieve great arabian feel, silk fabric is the best choice with an emphasis on deep lustrous colors. Although red is not only the color that you can use, it is typical and as it symbolize love, it is a great color for your bedroom. However, it need to be primary in an Arabian bedroom. Royal blue with gold accents tend to be masculine, but it works ex termly work. It is important to pull of the décor in the contrast of color and the intricacy and style of patterns need to be checked like floor cushions, persian rugs or a genie lamps.