A bathroom that is worthy of spa belongs to you, thanks to fixtures and themes that are available in the market. The hallmark of a luxury bathroom includes high quality furniture, plush fixtures and a seamless design. And of course, precise plumbing can make or mar the look of the bathroom.

Change the theme of the bathroom– What is gaining a new trend in the market is creating a bathroom into the room. Yes, transparent glass walls are making the bathroom accessible in more than one way. With either a glass wall or window dividing the bathroom and bedroom, the shower comes in a full view. Automatic blinds on either outside or inside of the bathroom usher privacy if and when needed. Etched designs on the glass offer a degree of privacy and in the dark it adds an element of design.

Aside from ultra-modern theme, there are several other styles that can be incorporated in making the bathroom the best place to live in. A spa like ambiance can be created with the help of stone and pebbled accents. Greenery and sunken tubs will add a unique ambience to the room. An open air theme can be created with the help of furniture and fixtures.

There is a plenty of wall tiles available in the bathroom. Most of them come with their own designs and shower panels. A simple tip would be to use similar tiles for floor and wall to give a seamless look to the space.
Fixtures-The look and style of fixtures reinforce a particular theme. A modern ceramic tub or Victorian style claw tub each will have a different visual effect. The styling of the sinks will pack a punch. Starting from top-of-the counter bowls to sunken ones, there is plenty of variety, both in terms of design and material. Glass and ceramic are famous, but opal, marble and copper are also in trend.
Search out for the latest innovations that will make the bathroom a delight to use. Whirlpool tubs, shower panel- can be embedded in the wall, soft closing toilets and backlit mirrors are some fixtures can make in the list of requirements. Wall mounted WC are always best in terms of aesthetics.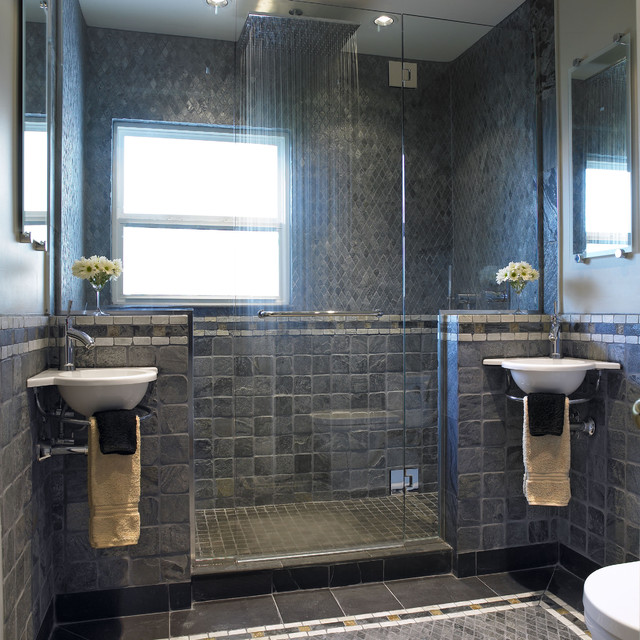 Accessories that change the look of the room– A television and a state-of-the-art luxury system are not out of place in luxury bathroom. It is important to go into the details and niceties like artistic soap dispensers, potted greenery can make a big difference. Look for colour changing LED that will brighten up the space and do wonders for the ambience. If space permits, add wicker furniture.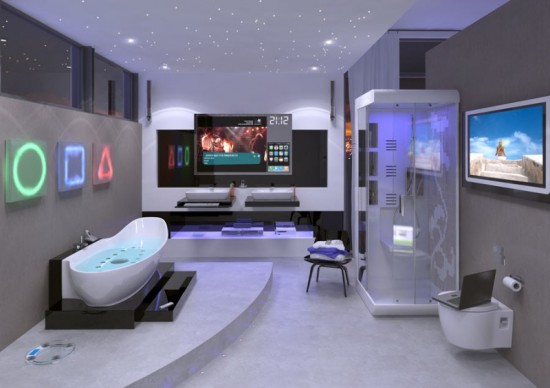 Don't forget the basics-Accessibility, ventilation and natural lightning are requirements for the bathroom. Anti-skid floor tiles, grab bars for the tub and smooth rounded edges for the vanity counter are some thoughtful features. Think about a skylight; if space permits. White or light pastel colours for the wall and floor will brighten the home.