A master bathroom is located on the right hand corner of a master bedroom and it is specifically reserved for the home owners. The master bathroom is an ideal place to enjoy solitude and tranquility. When you are decorating this place choose a bathroom that reflects your persona and provides you maximum relaxation.
Spa Treat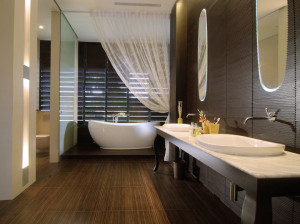 You can turn your master bathroom into relaxing treat by utilizing spa as the design inspiration. Green, blue, tan and brown mosaic glass tiles works well with your bathroom space. Select a wall color that complements the room tiles-for instance tan or pale blue. Jetted tub or shower with a glass is an ideal place to find comfort.
Accessorize it with ascents like solid colored area rugs and waffle weave towels.
Vintage Vibe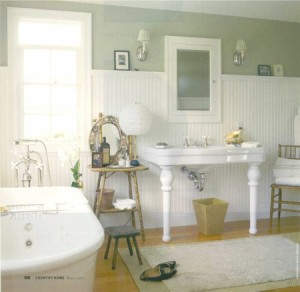 The contemporary vintage style bathroom is the best. You can either paint the walls in turqouise or pink color or tile the walls, floors or countertops with pink, black honeycomb tiles. The vintage furniture like pedestal sink, claw foot tub and pull chain toilet makes you feel the best.
Sopshticated Style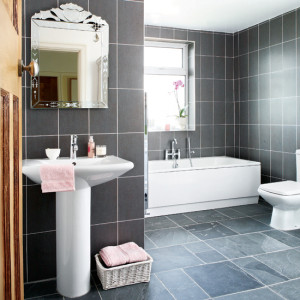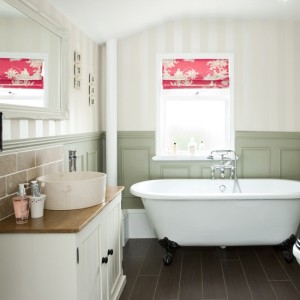 The sophsticated style in your master bedroom comes with top of line lavish finishes. Tile and the countertop should be surrounded by the granite or marble tiles. If space is shared by two or more people add a vanity that is equipped with double sinks. An oversized walk in shower with a complete seat and rainfall shower head is the best way to relax.
For lightning purpose add a crystal chandelier from the ceiling with crystal wall sconces.