Anyone who is fond of beach would surely love sea themed bathroom décor, as it reminds of their favorite place. Beach and ocean things like shells and corals will boost up the décor. Above all, adding nature inside the room creates a peaceful and relaxing atmosphere. This sea theme works well for bathroom in vacation homes or beach homes.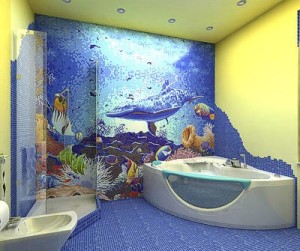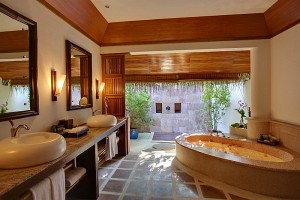 Walls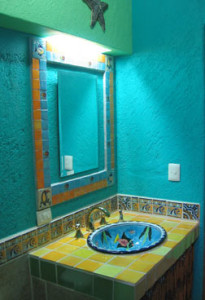 Add sandy beige color in the wall or you can opt for ocean blue meeting the sand beach. It is advised not to make crisp, harsh lines to make the colors meet. Instead emphasize on blending the color. Alternatively, you can paint with ocean blue color or use vinyl wall stickers to showcase various forms of sea life to adorn the painted wall. It will give the bathroom the underwater feel. You can even opt for sea themed wall paper with borders.
Accessories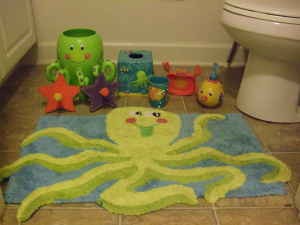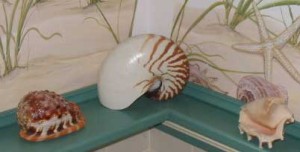 Bathroom accessories like rugs, decorative towels with sea theme can be purchased. Even solid color accessories too work well. Alternatively, you can use the fish stencils and fabric paint that can be used in lieu of the shells. Decorate the bathroom with other accessories like soap dispenser, toothbrush, stencil or adorning with vinyl stickers to match.