For majority of us, the bathroom is a place that sees a lot of action over a course of time. It is a place to keep all the necessary stuff that keeps us clean, dewy fresh and near to the perfection.
If you think that your bathroom is pressurized by potions, appliances and perfumes than your shelf space can accommodate the same, it's time to take action. Use some best bathroom design ideas. Here are some ways on how to get best of the space: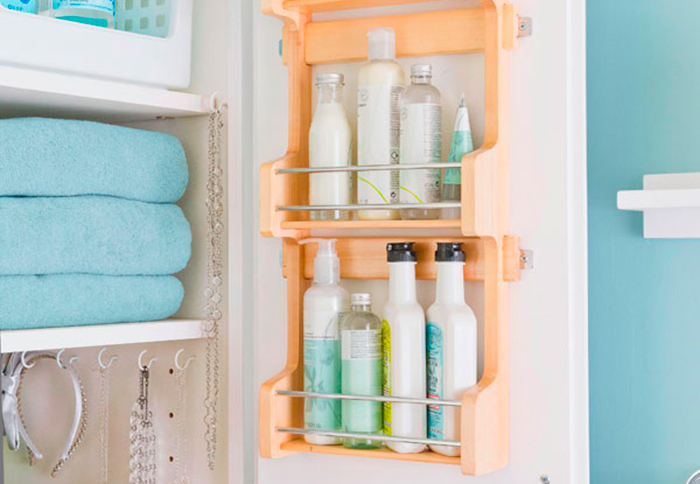 Skinny shelves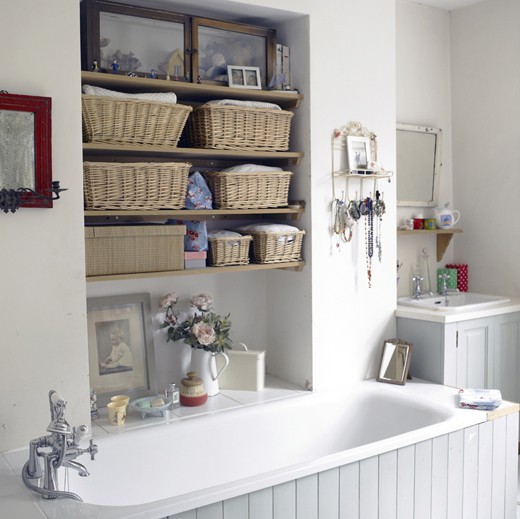 Skinny shelves act as tower of power. They are narrow shelves spread up rather than out. For a bathroom, they are an ideal fit for tubes, small bottles and miscellaneous small items. Because the shelves can be as little as 8 inches from side to side, try to add 10 shelves that are high, they are good to fit between commode and vanity or between commode and tub. They add height to the room and create a focal point to the room. So, if you want to conceal your essential items? Place them in narrow decorative baskets before shelving them.
Add utility corner to the bathroom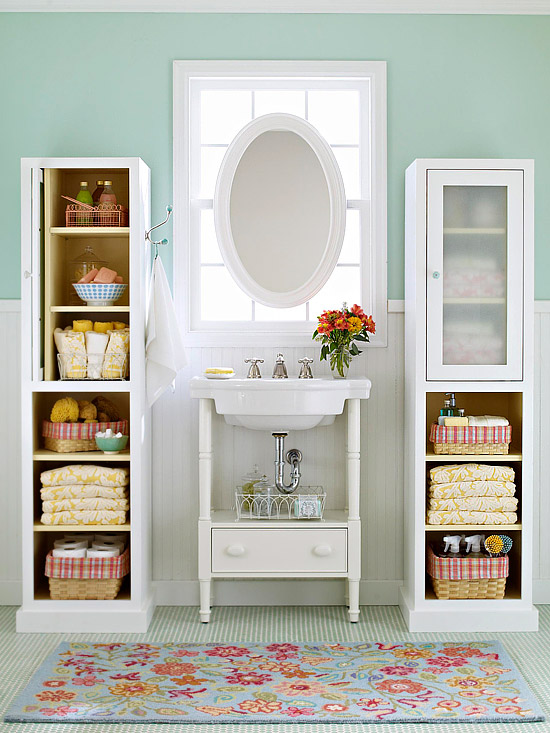 It's surprising to see how many different kind of shelves and utility containers are designed to maximize the storage space of the bathroom. Starting from shelves to the commode to wire racks that fit your showerhead, these small bathroom shelving units makes life easy bu adding specific storage items. They don't look cheap too. And the bathroom interior design become good to see. With addition of decorative items like folded mini towels and woven baskets, you can have benefit of style and storage. Want more options? Check the house ware section of your local home improvement store. You may be able to find shelving unit that is ideal for your bathroom.
Consider having a wicker cabinet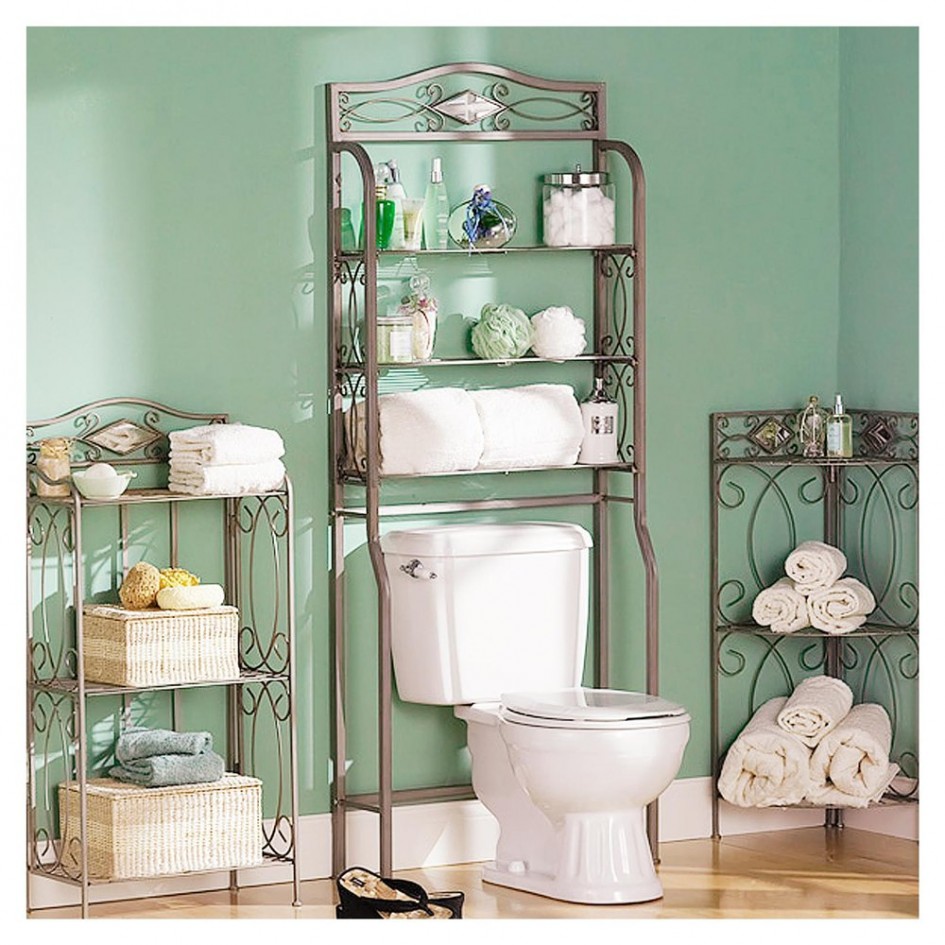 If you have an older home or your bathroom is add on, you might want to have a corner where you can house small things. The best option is to place a wicker cabinet. These stand alone units looks ideal and are charming too. Instead of selecting rectangular unit, try to incorporate corner unit. It will streamline the space and make it look custom fit. If you can't find corner unit for bathroom, try to use kitchen units. They are ideal candidate too.
When bathroom space is small, you can always take a direct approach to the personal items on countertops and standard shelves. To maintain privacy, conceal all your items in wooden, wicker or wire containers. Most home and craft stores will carry them at cost effective rates.