Bathroom is the smallest and the coolest place in a home, but that doesn't mean that they can't look good and beautiful. With a right bathroom design ideas follow up, decoration and style, even the small size bathroom can be transformed into comfortable and placid livid zone. Here are some ways on how to do so:
Right Color combination matters a lot
Colours have great impact on bathroom space than we even realize. Neutral shades, especially soothing colors give a personalized touch to a particular area. Soft hues like baby pink, blue and other neutral shades also offer a nice view to the bathroom. There are limitless of options available in the market. Discard away big and loud prints on the walls and ceiling, as it will lend cramping effect.
Don't keep unnecessary objects in the bathroom
Remember bathroom is not a store room. It is a place where you take bath and enjoy life in a wet way. Hence, it is important to keep unnecessary items at a bay. Be particular about what you keep inside the bathroom. Make sure you store only the essential items. Don't stock excessive paper towels, soaps, paper rolls, etc. De-clutter every item from the floor or near the sink except dustbin.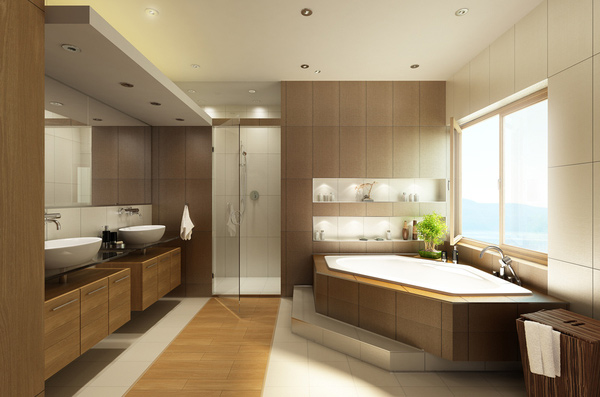 It is important to use the space optimally. If you are sure that there are few items that you need in the bathroom, but it needs space, then make a room for tiny cupboard where you can stock up the items. In this way, the bathroom will look clean and all those things can be kept behind the cupboard door. Out of sight, out of mind! Moreover, you'll have more space to move around in the bathroom and things won't get wet, dirty or broken.
Adequate ventilation and lightning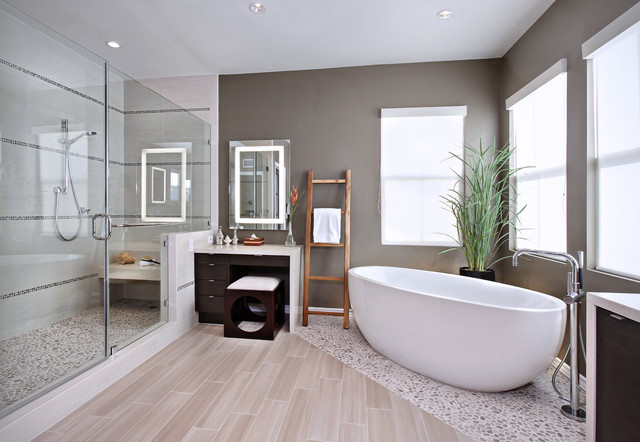 Ventilation is needed for bathroom of every size, so it becomes important for small space and should be part of bathroom interior design. This helps in ensuring that no bad smell remains in the bathroom. Instead of small, dim lit bulb, high voltage lights will be the best. Try out the best to bring in as much sunlight to the bathroom with help of ventilator. In this way, a small bathroom will look spacious and royal. All you need to do is to think extensively before setting up the area. With little wise thinking and new outlook a small bathroom can look cool.