An environment friendly bathroom is the best trick to live healthily and economically. Yes! Creating an eco-friendly may seem to be a tedious task, but it is not. It starts with getting the right look and feel of the bathroom- earthy tone with lot of eco-friendly materials can be use. Today, People lifestyle is gearing towards healthy living, so it is important to make the right choice of materials. This concept has dramatically changed way of living. Few years back, bathrooms were neglected part of the home. But now! the views of people have changed regarding and they have become extremely conscious about maintaining the bathroom as beautiful and hygienic as rest of the home.

To start with, go for ceramic tiles which are made from raw materials undergoing environment conscious processing techniques that save lot of power and energy. It is the best option for floors, counterparts, wall, surrounding, tub and shower. These materials are less prone to get wet. It comes in various designs, textures and color combinations. Low energy lights are the best to save energy.
Lightning

Other options include fluorescent lights including CFL and natural light are the best. They are affordable. The bulbs can last upto 10 times as compared to halogen incandescent bulbs. CFL come in various options like warm and cool light and in various shapes and sizes. Your choice depends upon what function you are using it. For instance, you can go for cool white light for task lighting and warm light for accent lightning.
Save water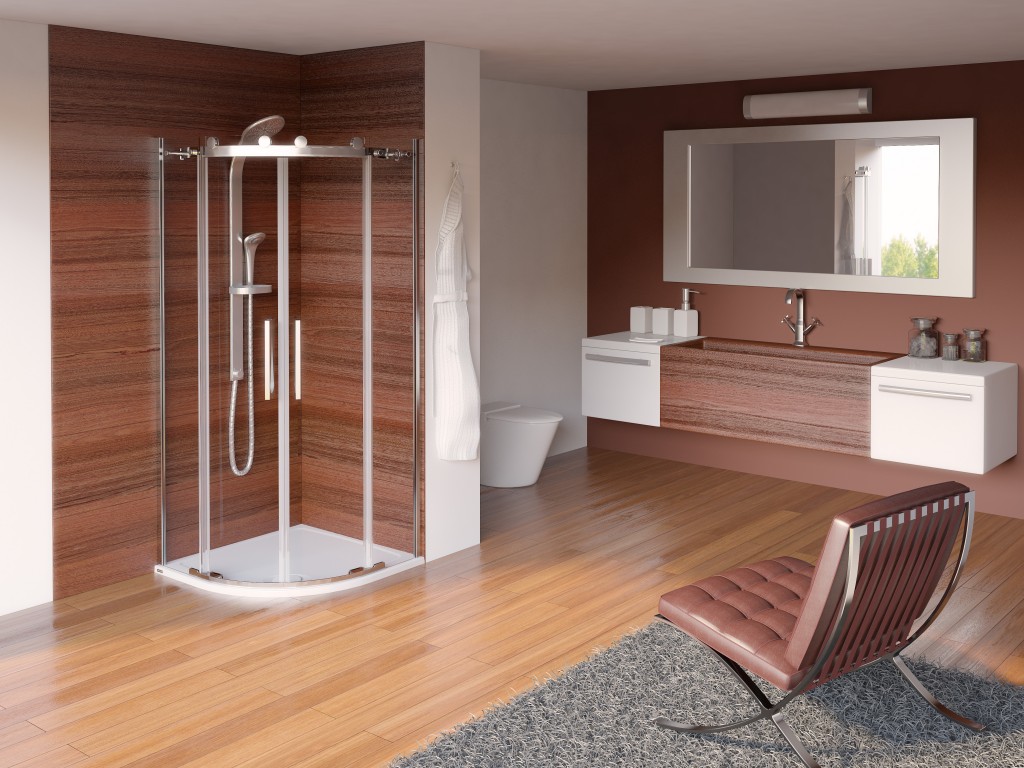 The smallest t and the most inexpensive change that you can bring to bathroom are to use water optimally. The bathroom is a place where we use most of the water in the home. There are some tricks in which we can save water and markets are loaded with gadgets that can help save water. You can go for reduced flow water shower and low flow flushes, spray taps to save water. Various toxin free paints and chemical free cleaning product are available in the market to make bathroom clean. Coming to bathroom accessories, go for recycled toilet papers and natural soaps manufactured from natural ingredients. Bear in mind, to create eco-friendly effect, many people use hand painted water color shower curtains.