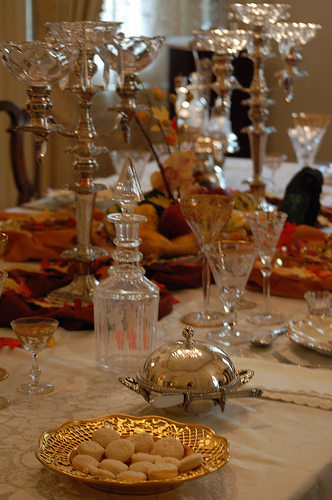 A Victorian dining room is a symbol of class and elegance, and as well as boldness and drama. If you want a romantic setting in your home, then you may go for this kind of theme, as it represents the period of royalty and style. It may be costly to go for this kind of interior especially in the dining area, as it requires big and grand furniture pieces, accents, and backdrops.
If you are planning to adapt a Victorian theme to your dining room, then here are some pointers: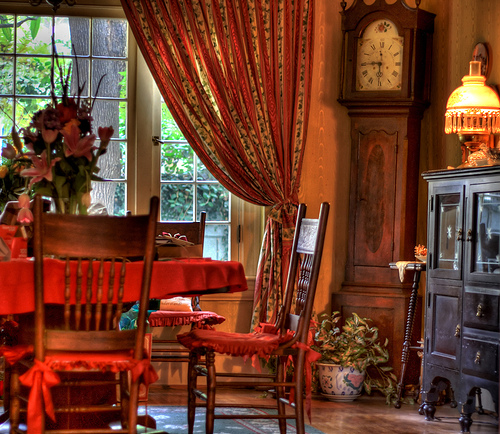 1. Go for red floorings and backdrops. The Victorian dining room must have thick velvet red fabrics all over, and these include the curtains, walls and floors. It is a good idea to place an elegantly printed carpet or rug on the dining room floor, and as well as a combination of red, gold and white curtains on the windows to create a period effect.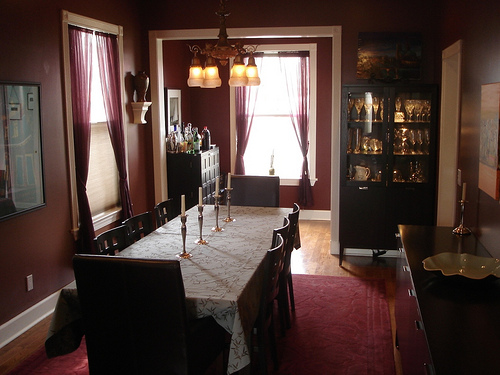 2. Use a long wood dining set. The dining set should be the highlight of the room, and this is made by using the traditional hardwood dining set with etched legs and matching cushioned chairs. These are important because without them, you can never establish a Victorian vibe.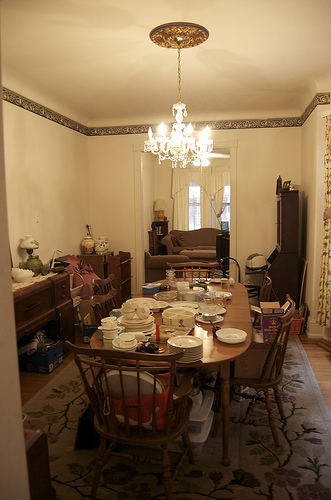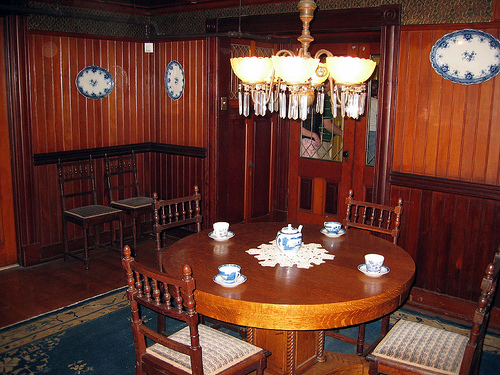 3. Add a chandelier in the middle of the ceiling. Lastly, you have to place an elaborately decorated chandelier in the middle of the ceiling, and below it should be the dining table. This is how Victorian dining areas are styled, and having a chandelier present completes the look just the way you like it.