Home Improvements don't top the list of New Year resolution, but most of want to revamp home in one or other ways. However, as all of our newly made commitments starts to fade away, with passage of time we find ourselves in a desperate need to improve the home or bring in transformation in our living space. Here are some ideas that will let up to make over or transform your room.
Merge Living Room and Dining Room
The living rooms and dining rooms are the common rooms that need to be merged, yet you can merge it in an unusual combinations. For example an opened bathroom is a bit tricky, but it depends on your choice. Remember to consult an architect who is knowledgeable about stud partition walls, structural walls and it should never be taken down.
Tone down your walls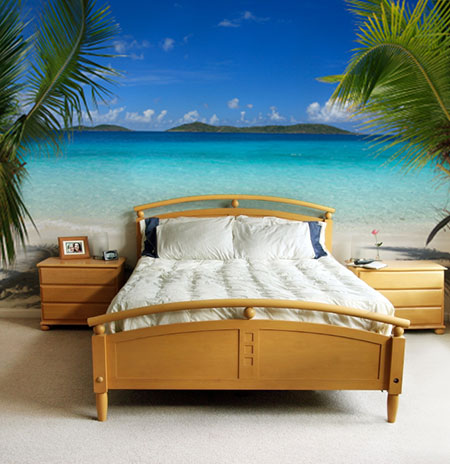 If your home is already spacious or it is taking out another wall, then also you can redesign the walls. Turn the walls into a lively spirit by opting for wall murals for a rougher edge to your dwelling, but if you aren't sure how to go about, install a blackboard wall and scribble down your thoughts on it.
Gloss up the ceiling
There is two ways to get the polished look for the ceiling-paint or ceiling panels. When painting, don't go overboard because the reflectiveness of glossy paint cause too much glare and it emphasize the imperfection of your ceiling.