Having dinner in the garden is a good alternative to the typical indoor meal venue. This is because you are not confined inside the walls of the house, and you get to appreciate the outdoor ambience that's romantic and comforting.
Garden dinners are common in homes with backyards. Families set up barbecue dinners, set up lights in the trees and bushes, and enjoy evenings along with a few friends. If you are looking for this kind of style for your dinners, then you may do so with these tips: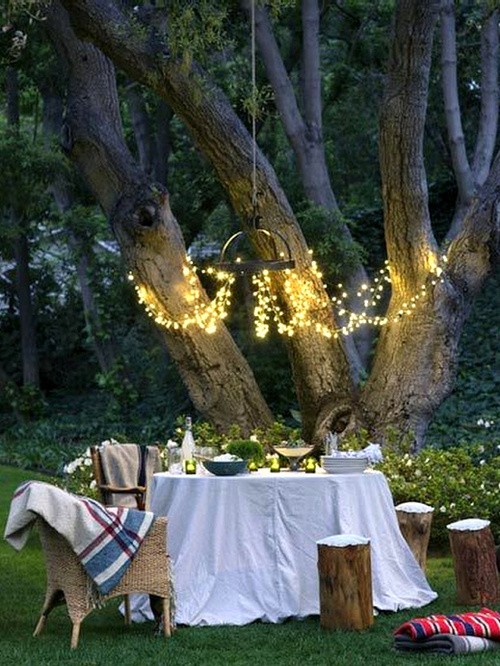 1. Under the tree. If you have a tree present in the garden, then better set up your dinner set here. Trees offer shade and shadow, and they create beautiful shadows when installed with lights. You may attach lamps or Christmas lights around the tree so that it would glimmer when lit at night.
2. Use wooden furniture. For big family dinners, a long wood table and matching benches would provide enough seating and a rustic appeal on the dinner. However, if you don't have one, or if you're just going to have a small dinner with a friend or two, then the usual garden set would do the trick.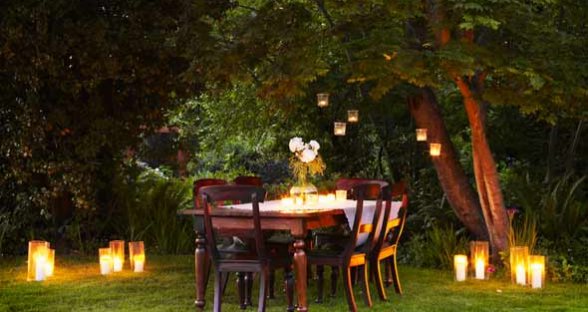 3. Light some candles. Lighting candles do more than the usual decorative appeal to garden dinners. They help in keeping insects away from the dining area, including mosquitoes and flies. You may want to light a few candles around the garden; you may also use scented ones to establish a fragrant romantic vibe while enjoying the meal.