A dining room and a family room in combination have a common layout for modern homes. But when it comes to home decoration, selecting a shade can be a difficult task. An good research on living room decorating ideas will be needed. Whether you want to paint separately or unite the room or just create a wow look in the room. There are several options to create a beautiful space. Here, we have mentioned some tips and tricks.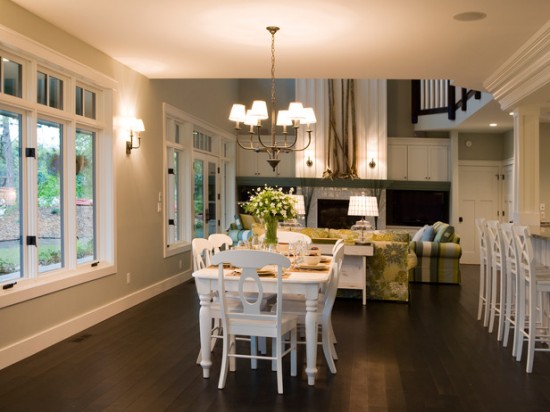 When you intend to unite dining room and living room, there are few things that you need to know about. The first method is easy, which is to paint both the rooms in a similar shade. Which is one of the best design in living room designs. This creates a visual appeal to the room. To create more visual interest in the room, create an accent wall for each room, creating a frame around the space. It works the best when you paint the main area in a single neutral shade like a light gray, off white or beige and paint the accent wall in something like a neutral shades like gray, off-white or beige and paint the accent wall in bold color like navy blue, purple or red.
Create a separate space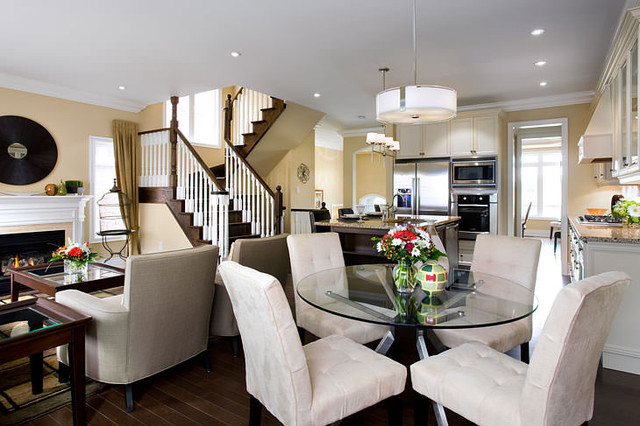 Sometimes the best way to decorate two joining rooms is to create a space between the two. The trick to accomplish the same is to use two complimentary shades that work well without even looking very similar. This could mean using of light blue colour in the living room and off-white on the trim and ceiling, with off-white colour on the dining room walls. The question arises how to find complimentary color for the home. To check this you can see the color wheel and choose colors that is next to each other. Select a space that equally creates a space between the room to create a division of color. A natural way to break the architectural details is a corner, beam or a window.
Two Tone walls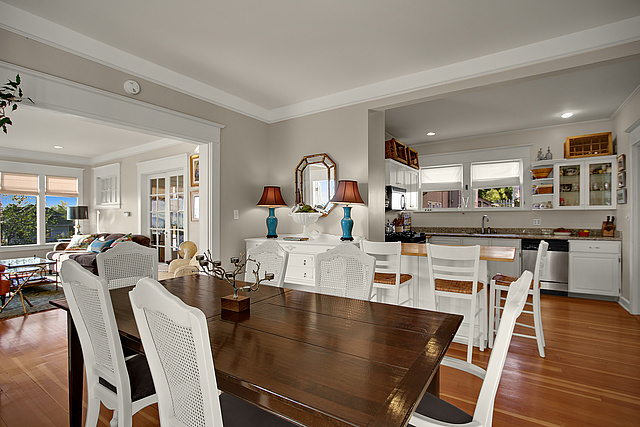 Two tone walls are generally used to create a false illusion of space or divide the vertical space, it also works well to unite the rooms. Typically, it means painting a darker shade on the bottom and a lighter color on top, which looks particularly nice in a ding room because the darker color hides flaws. The trick is to divide the wall into three horizontal spaces and paint two of the spaces in a single colour and one space in other colour.
Other points that you need to consider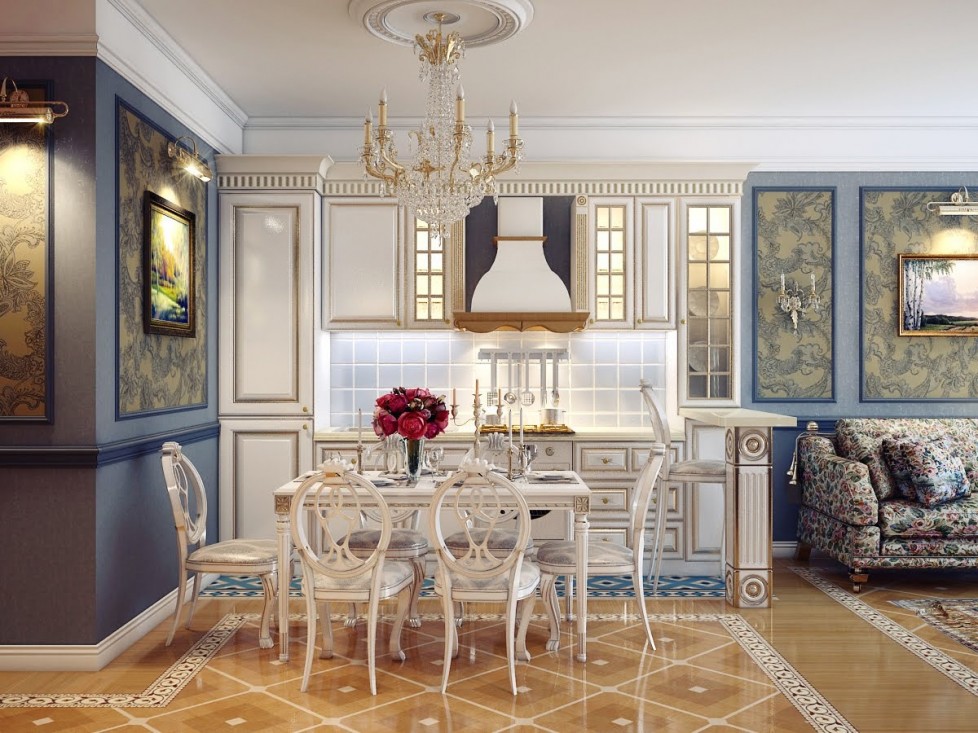 Traditionally, the walls in room are painted in a single colour and the ceiling and trim of the room is painted in a neutral shade. But you may consider painting the ceiling and trim in a similar color like walls, when your walls are in neutral shade. This works particularly good for a long space like dining room and living room in combination and such decoration style make your livingroom more beautiful.