When it comes to decorating the living room, people forget about the coffee table. The coffee table is not only a focal point but also a gathering space where you can entertain family and friends.  So, it is one of the essential features of the living rooms.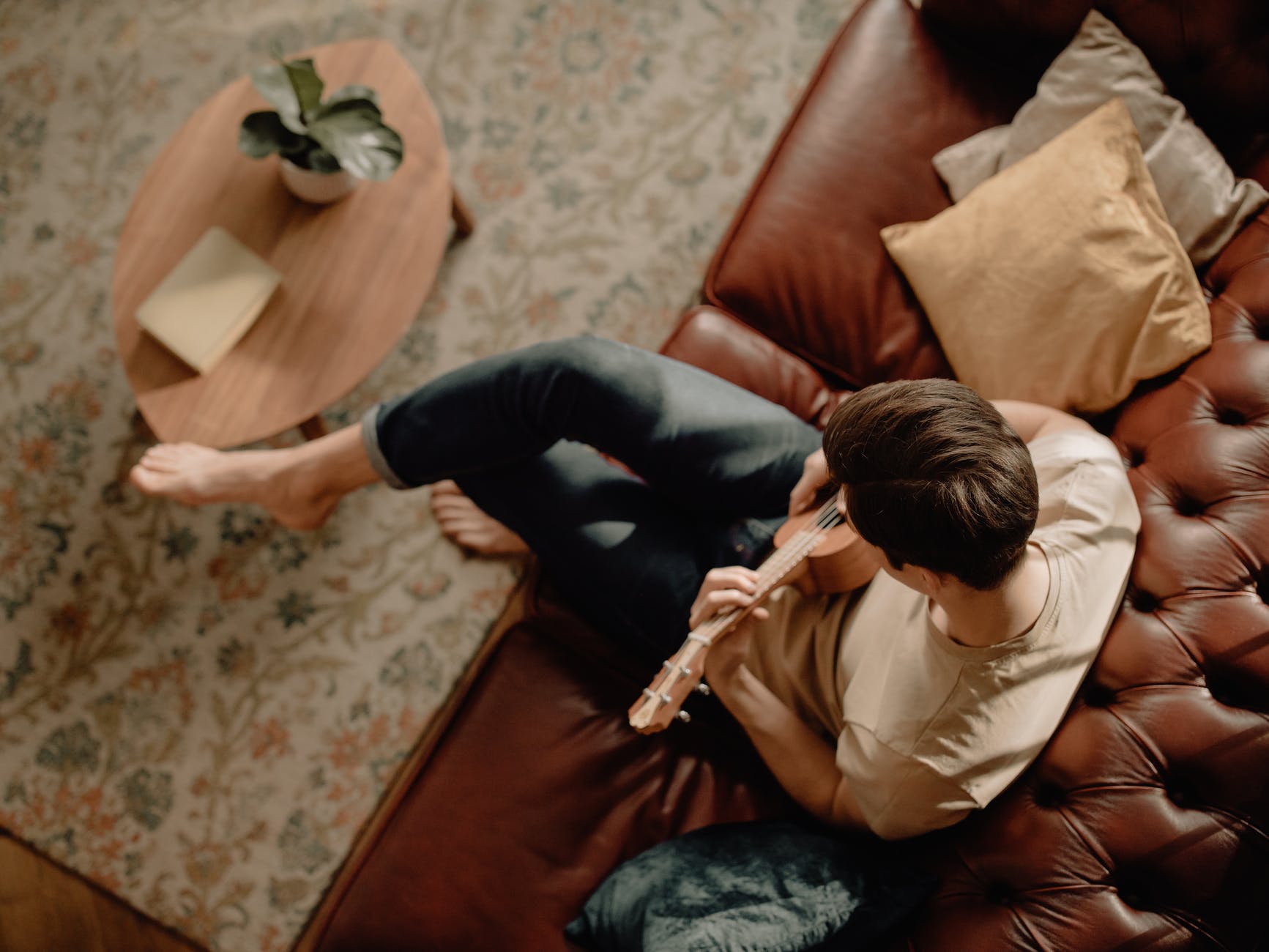 Styling a coffee table is an opportunity to show your personality to anyone who walks through your doors. There are several chic ideas for decorating coffee table, starting from traditional wooden coffee table to geometric design, the options are endless. Here, we have curated a few suggestions on how to decorate a coffee table for your living room.  But before that, let's understand the considerations that you need to keep in mind before decorating the coffee table.
How to decorate the coffee table?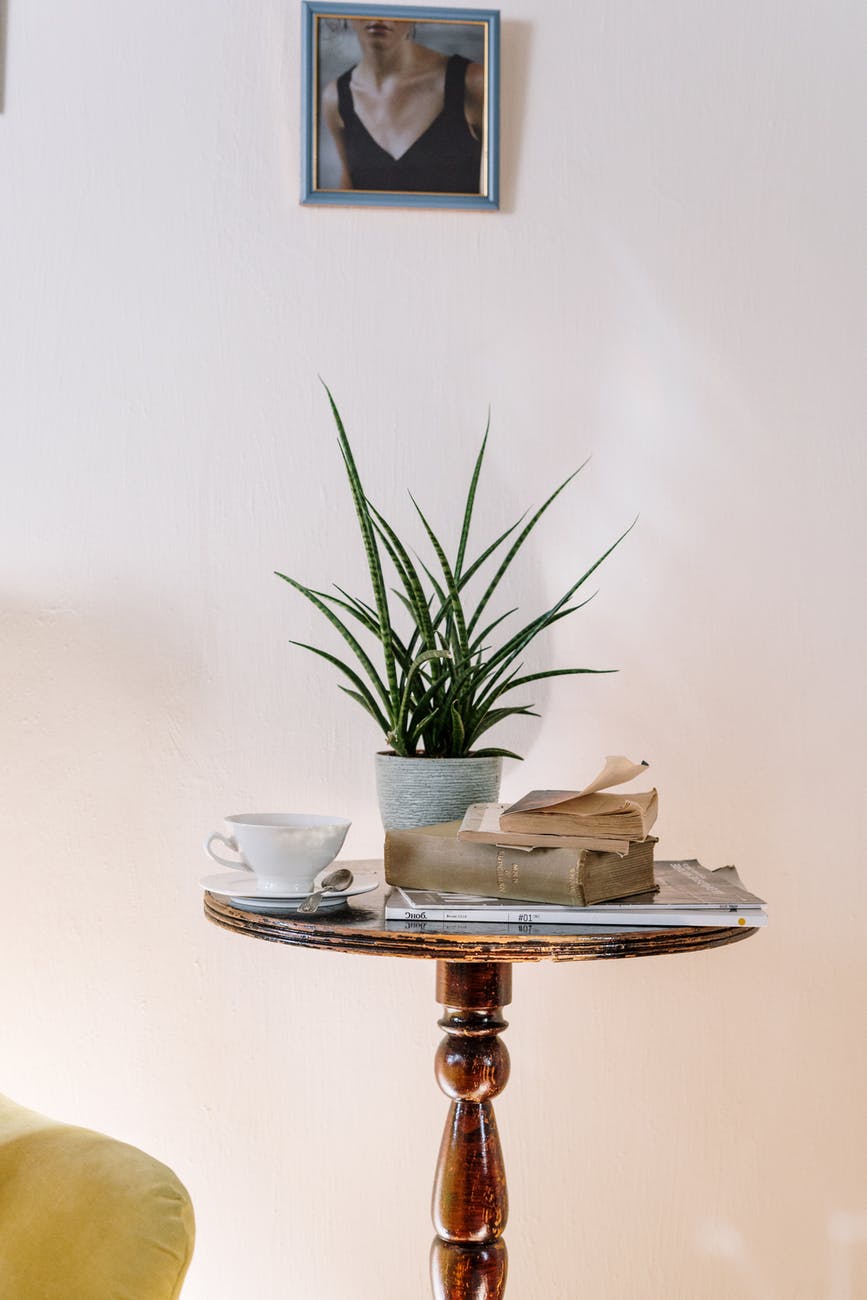 While you may not plan to décor the house around the coffee table, but they have the power to enhance the look of the living room, here are certain points that you need to consider before decorating the coffee table.
1 Area of the room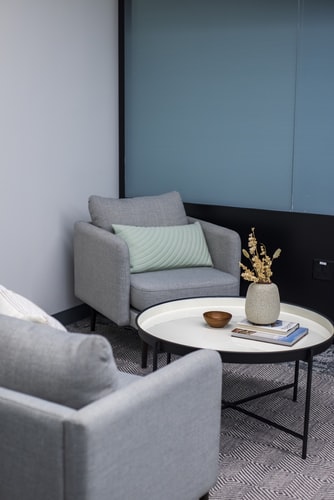 Coffee table displays should not be in isolation. Decoration should be worked along with other items in the room. You must keep this in mind while selecting the table and items that you have to place on it. The size matters a lot. While decorating you must take care that there should be plenty of space to put down a drink, book, or remote control.
2 Maintain a Balance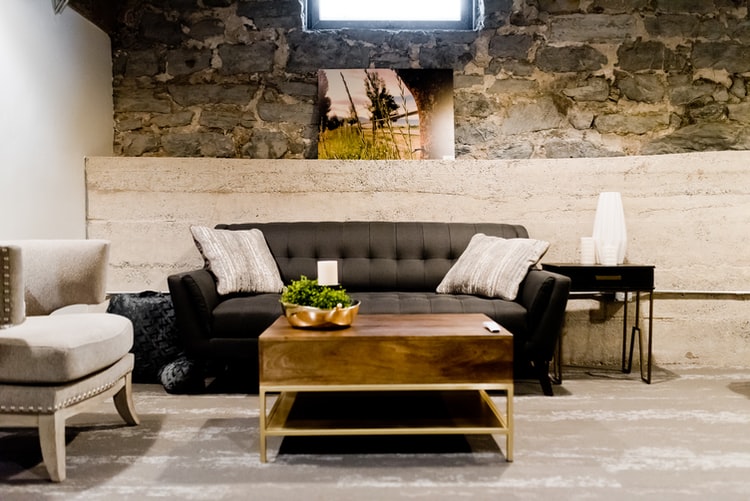 To keep your coffee table balanced, it is important to maintain a balance.
3 The composition is the key
Composing a coffee table display means that you are creating a typical characteristic of something. This means working with items that tie together as a whole. The items should give a unified look in terms of colour, style, shape, or theme.
4 Keep items low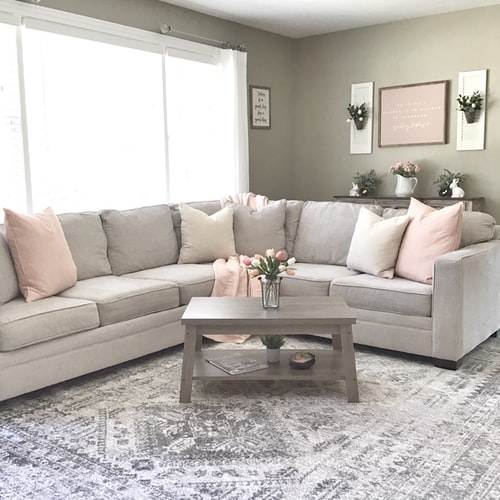 When creating the coffee table display, avoid tall, heavy objects that obstruct the view of people sitting on either side of the table.
5 Consider all angles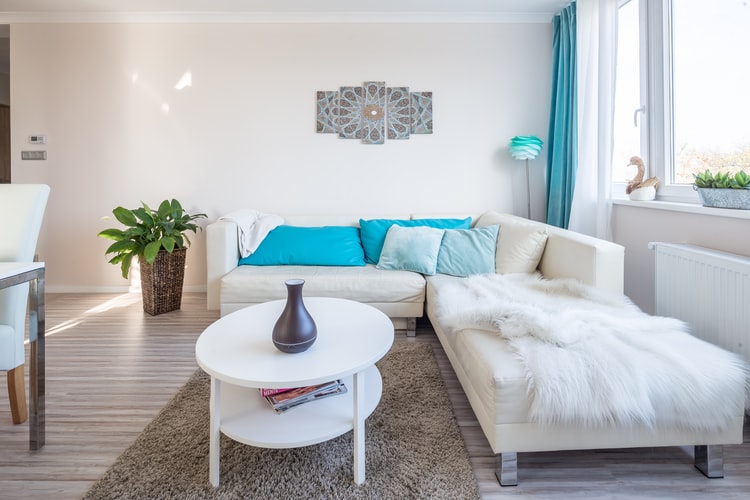 To style, the coffee table in your living room, take a 360 approach. The coffee table is often placed in the central area of the room as it has to be viewed from all sides by the people.
6 Choose a table based on current décor of your room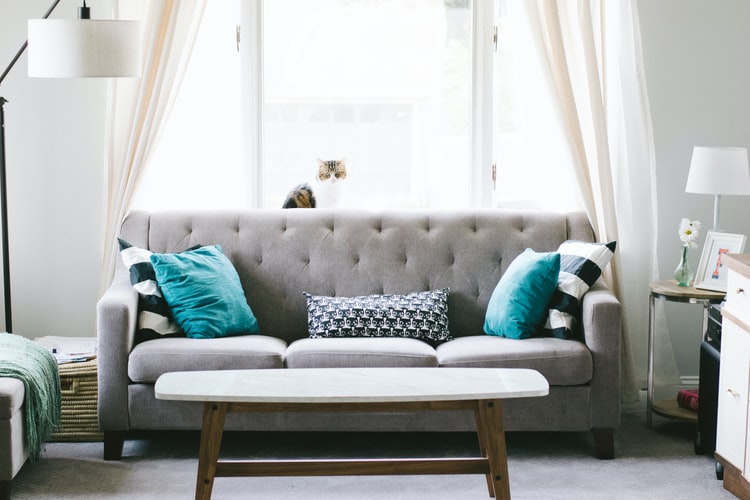 Match the décor of your coffee tables with the existing décor of your room.
Types of coffee table
There are different styles of coffee table available in the market. Go for a style that suits your design sensibilities.
How to style your coffee table?
Design 1 A classic wooden coffee table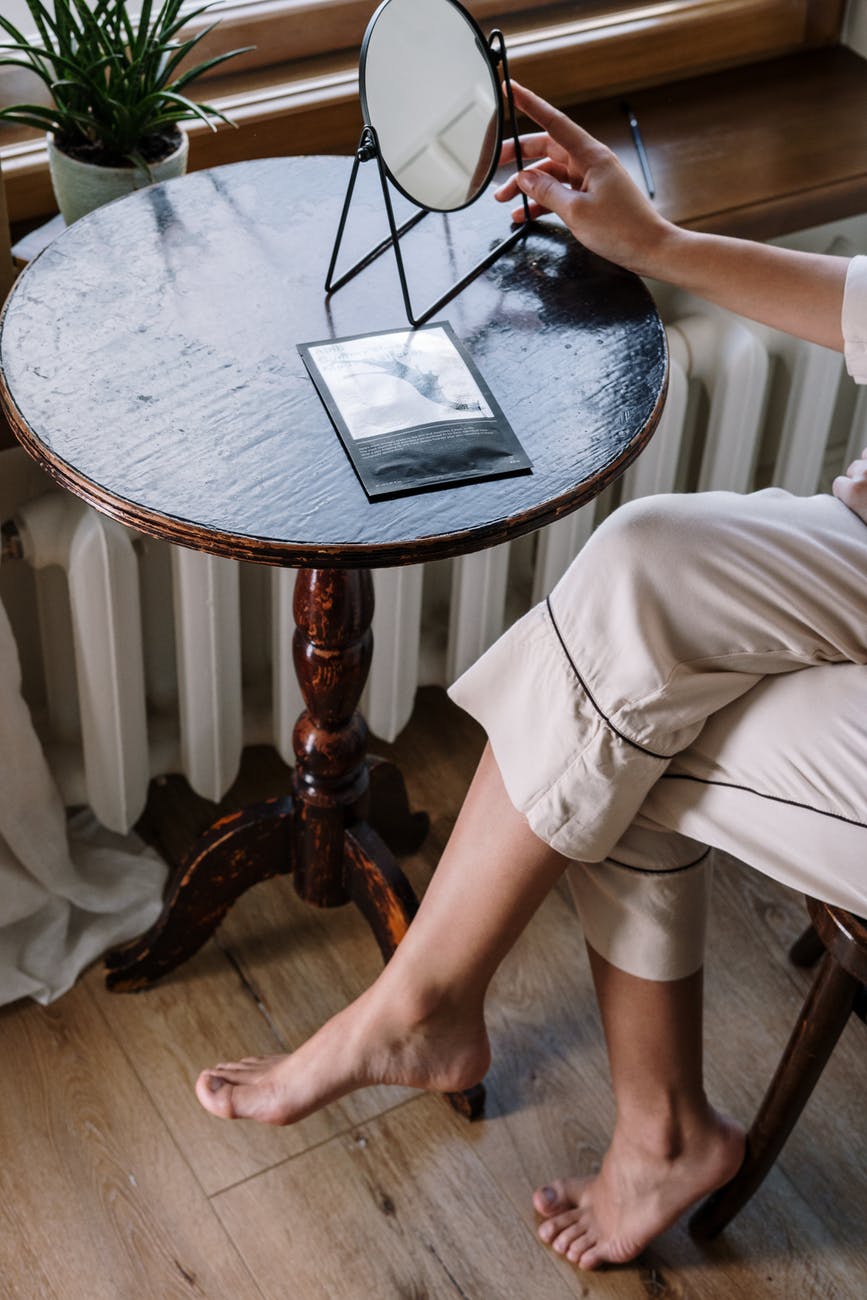 If you own a traditional wooden coffee table, here are a few steps to design it.
1.Add a tray
A tray is a great way to organize items on your wooden coffee table. It adds color and texture to the setup.  You can even layer it with the decorative piece, or glass vase, which can add a different element to your table. You can add a few decorative candles on the table too.
2. Go for a single decorative piece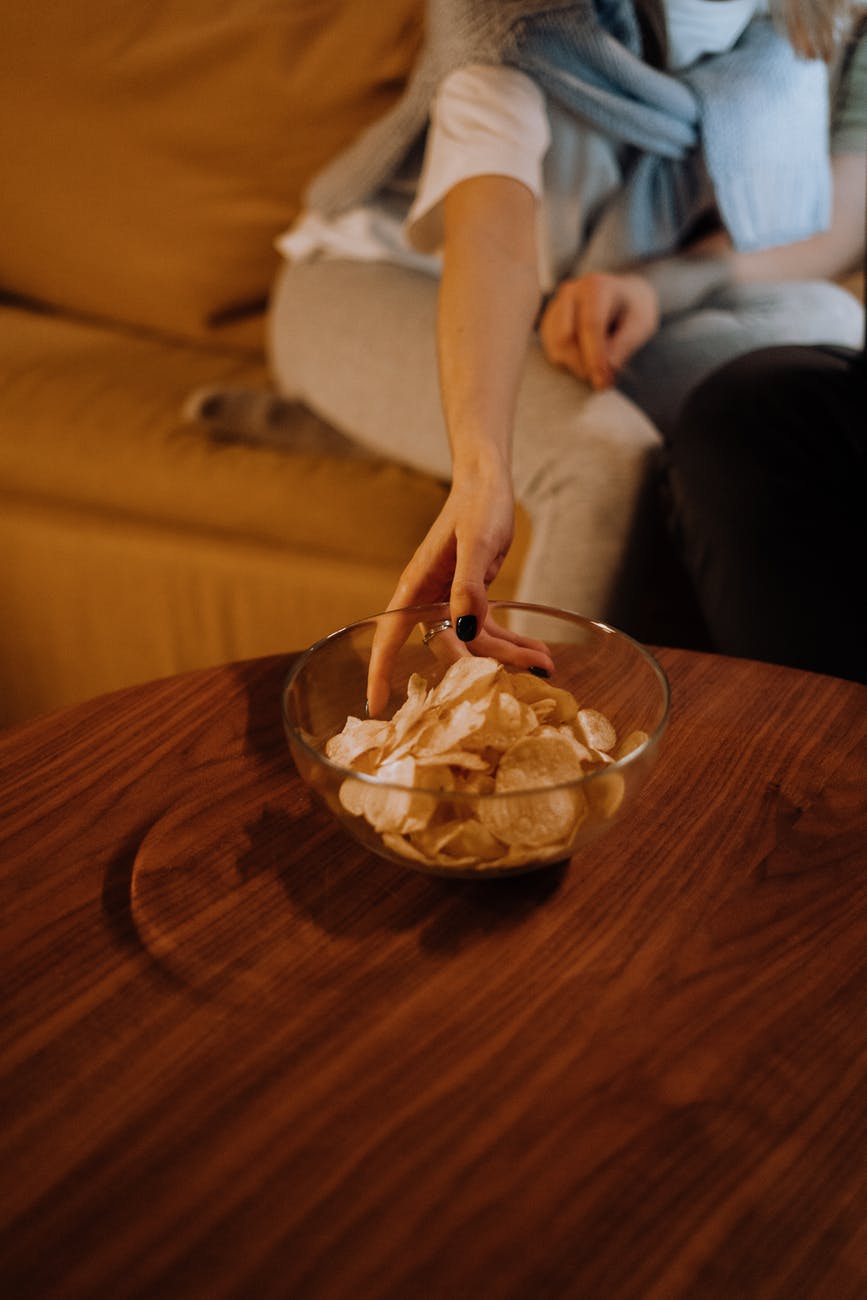 If the idea of adding too many accessories makes you feel cluttered, you can opt for a statement accessory that reflects your style. You can add a sculptural item or a glass vase in your favorite colors. It will help you to complete the look of the living room.
3.Add flowers and plants
A little greenery gives your table an elegant look. You can decorate the table with some plant arrangements to feel organic like cactus , branches, eucalyptus, or cherry blossom, etc. These are great for your coffee table, Plants add a colour and grace to your table.
4.Add focal point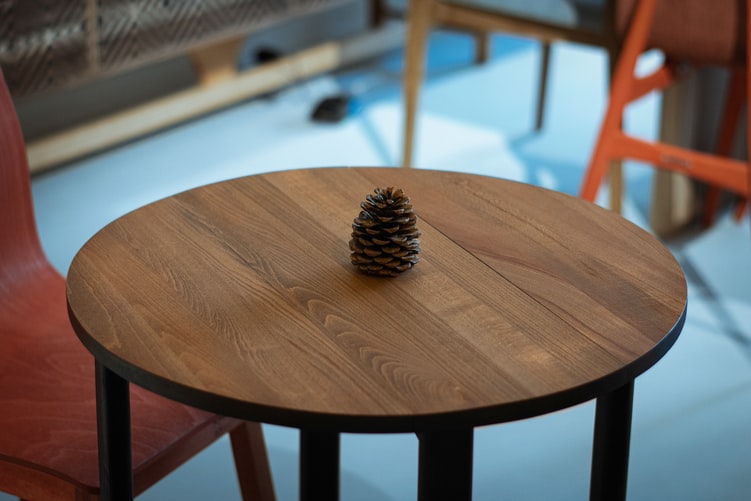 You can use one standout piece as a focal point for your coffee table display. It can be of any unusual shape, design or colour. As the eye is immediately drawn to this simple, bright, colorful item. These can be geometric shapes too.
Design 2 for a glass coffee table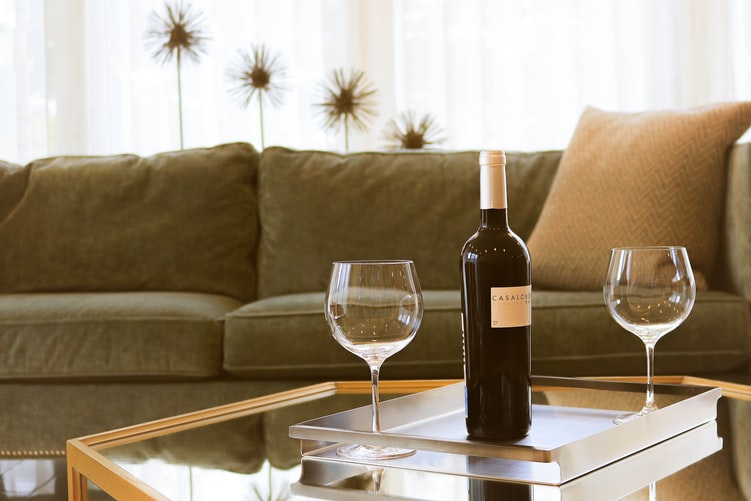 When you are planning to add a large number of accessories on your coffee table, a table with a glass top is the best option. It doesn't take up more visual space as compared to the traditional wooden table and helps you to focus your display items. Here, are some tips on how to decorate glass- topped coffee table.
1.Create an illusion of space
You can get a small coffee table with a glass or see-through wire base to create an illusion of space in the smaller room. You can put small decorative item or a photo frame. One can put a unique rug with glass- topped table. You can keep minimal items as to show off a beautiful rug. You can create a sense of harmony by pairing a round rug with a round coffee table.
2.You can add a tray to make it look functional
You can place two different trays on the coffee table to give it a divided look and place accessories on it. For example, you can add candles on one tray and a small flower vase on another tray. To give it a unified look, you can tray of similar design.
Design 3- For geometric themed coffee table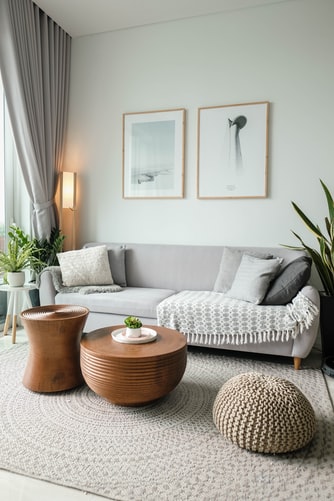 If you wish to keep it minimalistic, the geometric theme coffee table is the best. It looks airy, light and is ideal for the small space. The delicate legs of the coffee table give an unobstructed view to space, and make the living room look more relaxed. Here, are few ways on how to design it.
1.Add a sentimental item
Since geometric theme coffee table is small and minimalist, you can decorate it with a treasured or sentimental item that adds a special touch to it. It could be a photo frame that reminds you of your favorite holiday spot or some special gift. It can prove to be a great conversation starter and will add to the cosy touch of the living room.
2.Style it in a single color
Another way to decorate a small coffee table is to paint it in a single shade and add simple similar color elements to it. Like on a white coffee table, you can add a white vase or a bowl.
Design 4-  Black legs coffee table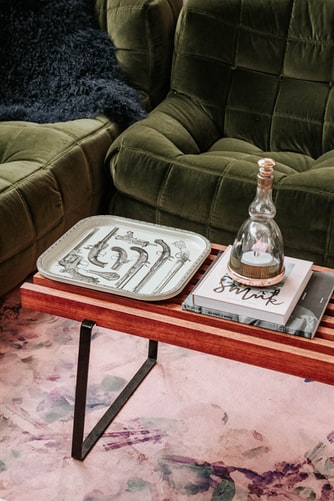 The best part of this coffee table is it doesn't add up to your space. It is perfect for small living rooms, as it gives a false illusion of space.
1.Add glamorous look to it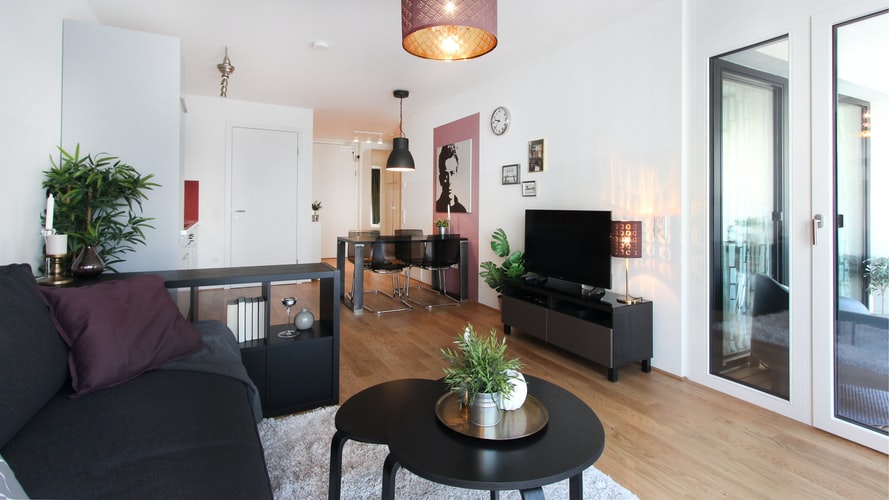 If you have a glass coffee table, you can add a glamorous element to it by placing golden fragrant candles on it.  You can add a shining sculpture to the coffee table to give it a regal look.
2.Display the art- work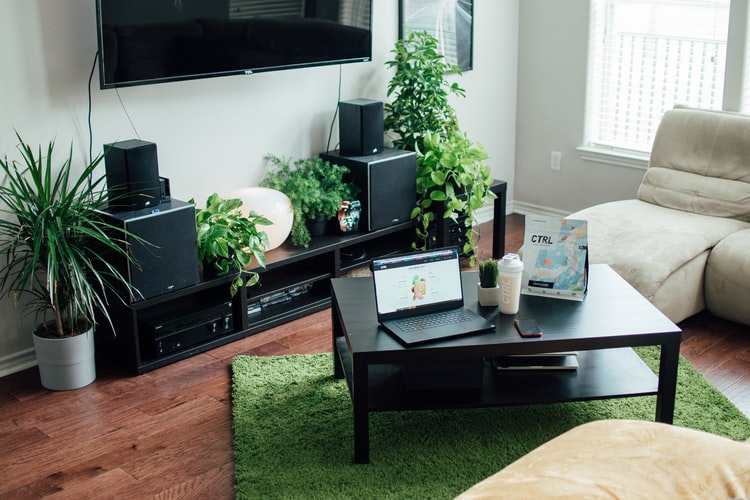 It is the best way to decorate a coffee table.
Conclusion
Coffee table styling is an art. There are several things to consider before designing a coffee table. For example, if you have bulky furniture items in your living room, then adding a single vase is sufficient or if you wish to create visual interest through a coffee table, you can add a layered coffee table with a custom armchair. To conclude, a coffee table is an essential part of the living room and there are numerous ways to decorate it, here we have mentioned some of them.
Watch the video on our youtube channel