Entertainment has become an important part of our lives and we spend a huge amount on it. Contrary to popular perception today, TV wall mount decoration ideas are not limited to the fireplace.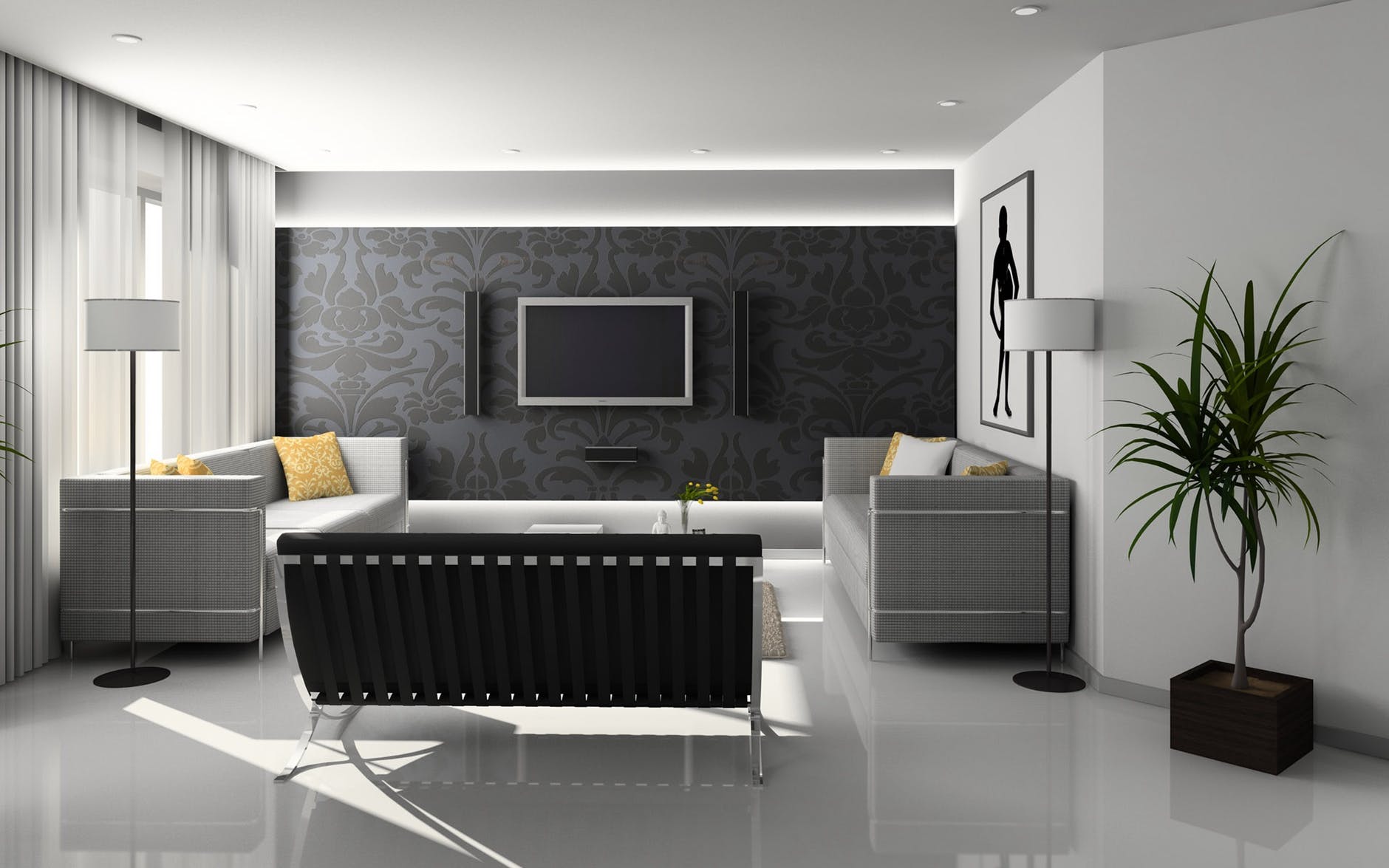 You can frame it on the boxes, add a wall divider, or install it on open shelves or hang it with a combination of wall art and furniture. If you prefer to keep it minimalist, you can install it with an open back. The color contrast will give a cheerful look to your room.
Here, in this article, we have curated inspirational TV wall mount decoration ideas for your bedroom or living room. But before that, let's understand the benefits of mounting TV on the wall.
The need for mounting TV
But before that, we must tell you TV is not the easiest thing to decorate, especially if they occupy a large space. Mounting a TV is the best option, but there are certain challenges that come along with it- like figuring out the height so that the maximum viewing angle can be experienced.
People mostly mount TV at a great height, which puts their neck in an uncomfortable position. The simple thumb rule suggests that TV should be mounted six to eight inches above the media cabinet or other kinds of furniture for optimum viewing experience.
TV wall mount decoration ideas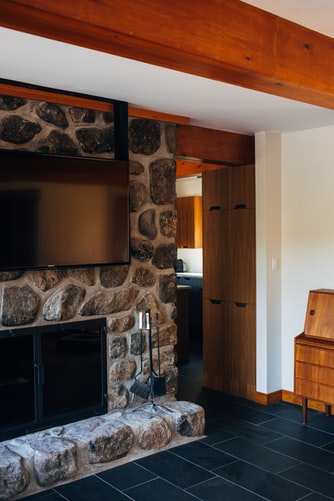 There is no specific rule for styling the TV wall mount. They generally look great against muted wall paint decoration like off white and gray. If you wish to camouflage the screen, you can contrast it with dark paint shades like black, so that it can blend with overall home interior decor.
Here, we present you with the best TV wall mount decoration ideas that will inspire you.
1 Surround it with art- work
The best way to mount TV is to place art- work around it. This decorating move adds space and makes it look calm. It adds visual interest to the room and lends it a focal point. You can surround it with family photos or with some cherished memories with your friends.
2 Decorate it with customized photos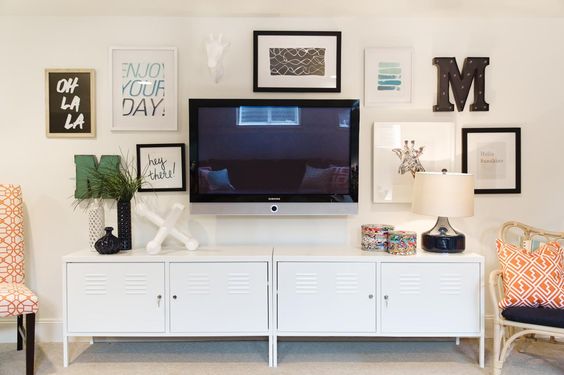 You can customize the look of your TV by setting the background of your personal photos. This is the best way to display photographs.
3 Group it with your favorite colors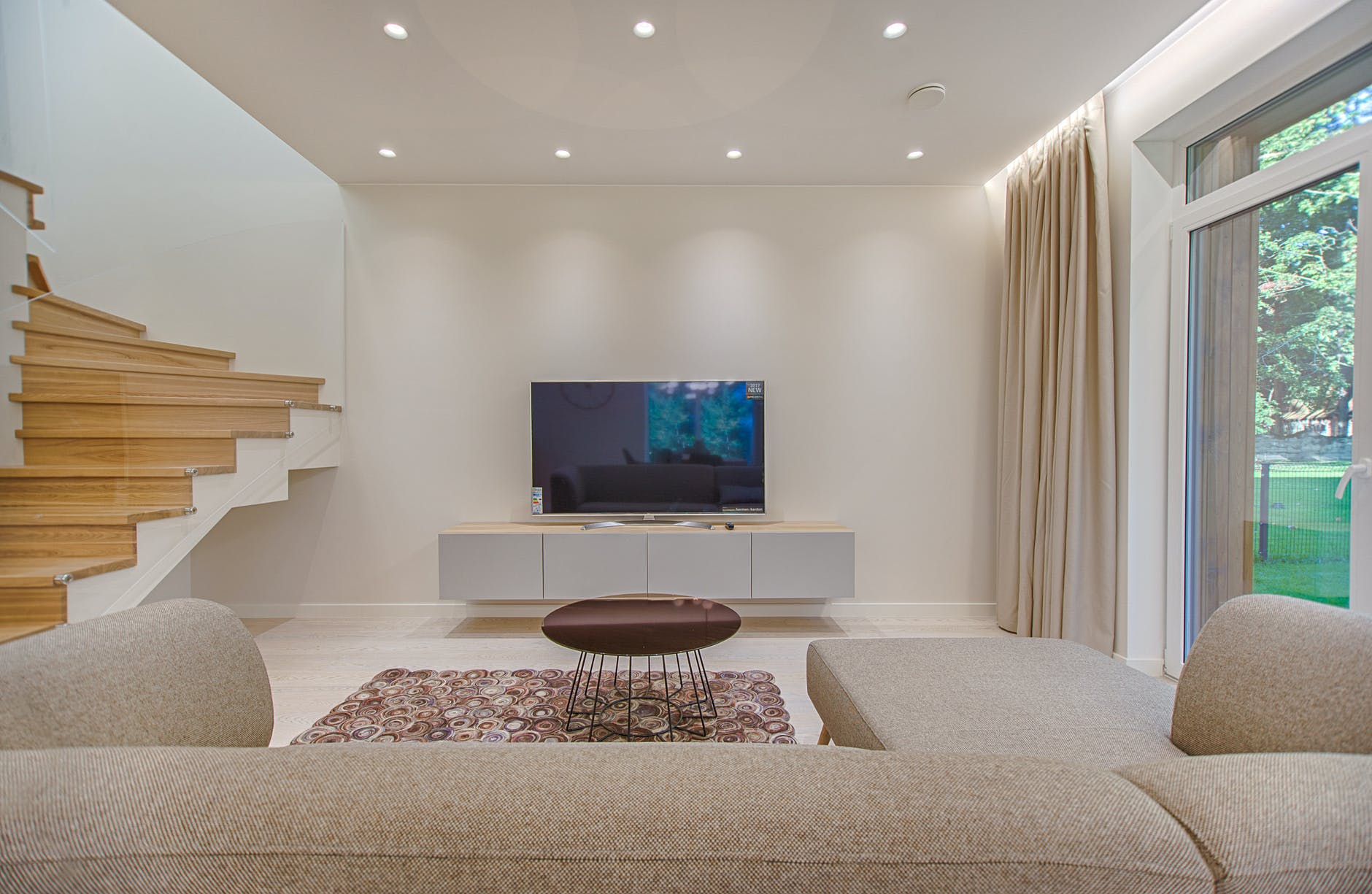 TV is something you can impress your guests with. Coffee table coupled with elegant grey sofa and the wooden backdrop gives the living room an appealing look. Wide flat screen and dim lights make a perfect setting for watching your TV programs.
4 Contemporary- Antique Wall Mounted TV Decoration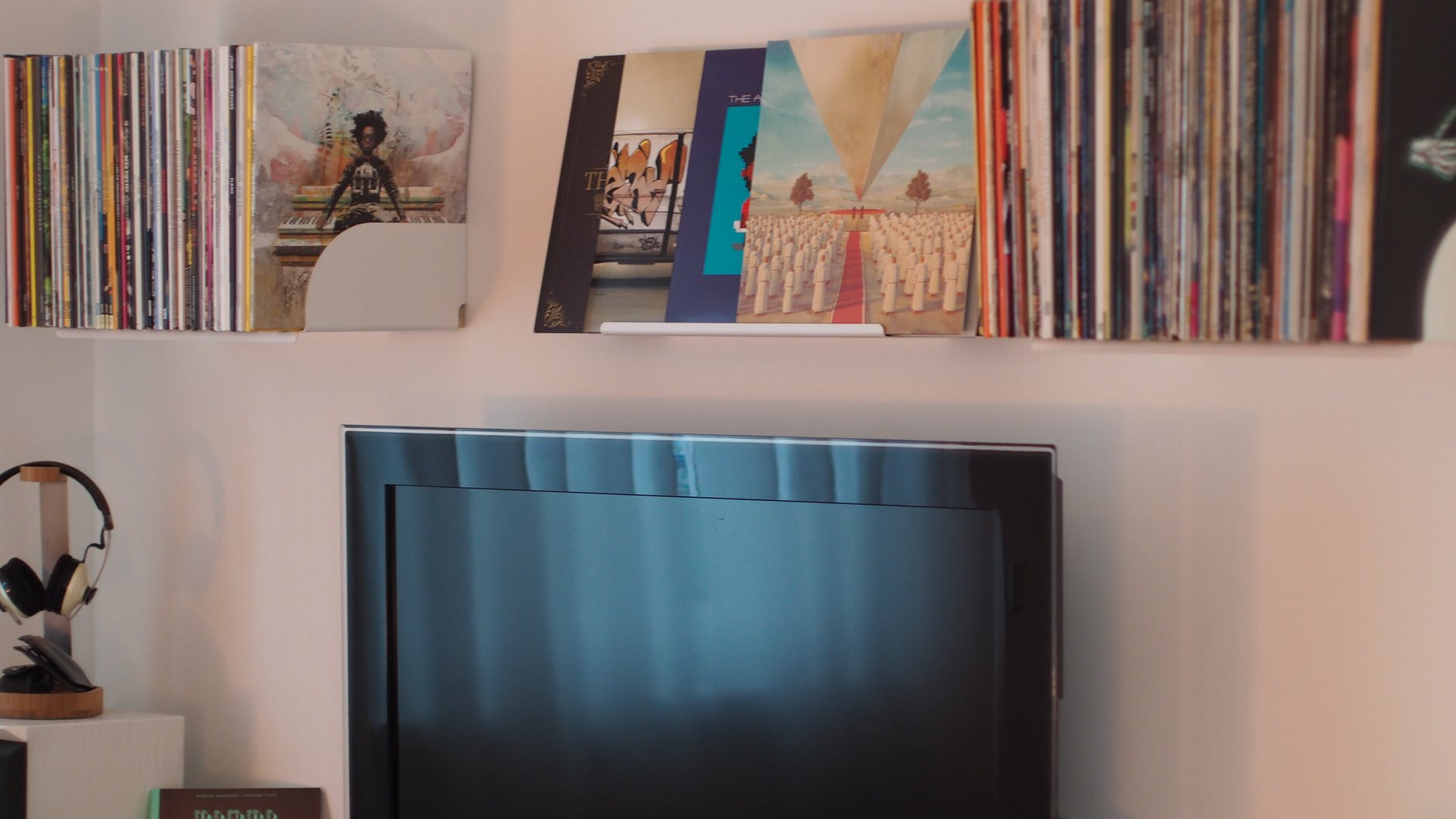 The black background behind the TV screen can make your living room noticeable. Wooden shelf and antique decorative items along with home theater give your entertainment zone unique contemporary- antique feel.
But ensure that the shelf should be spacious enough to put all entertainment electronics in one place to give the user an unbeatable experience.
5 Wall Mounted Floating Shelf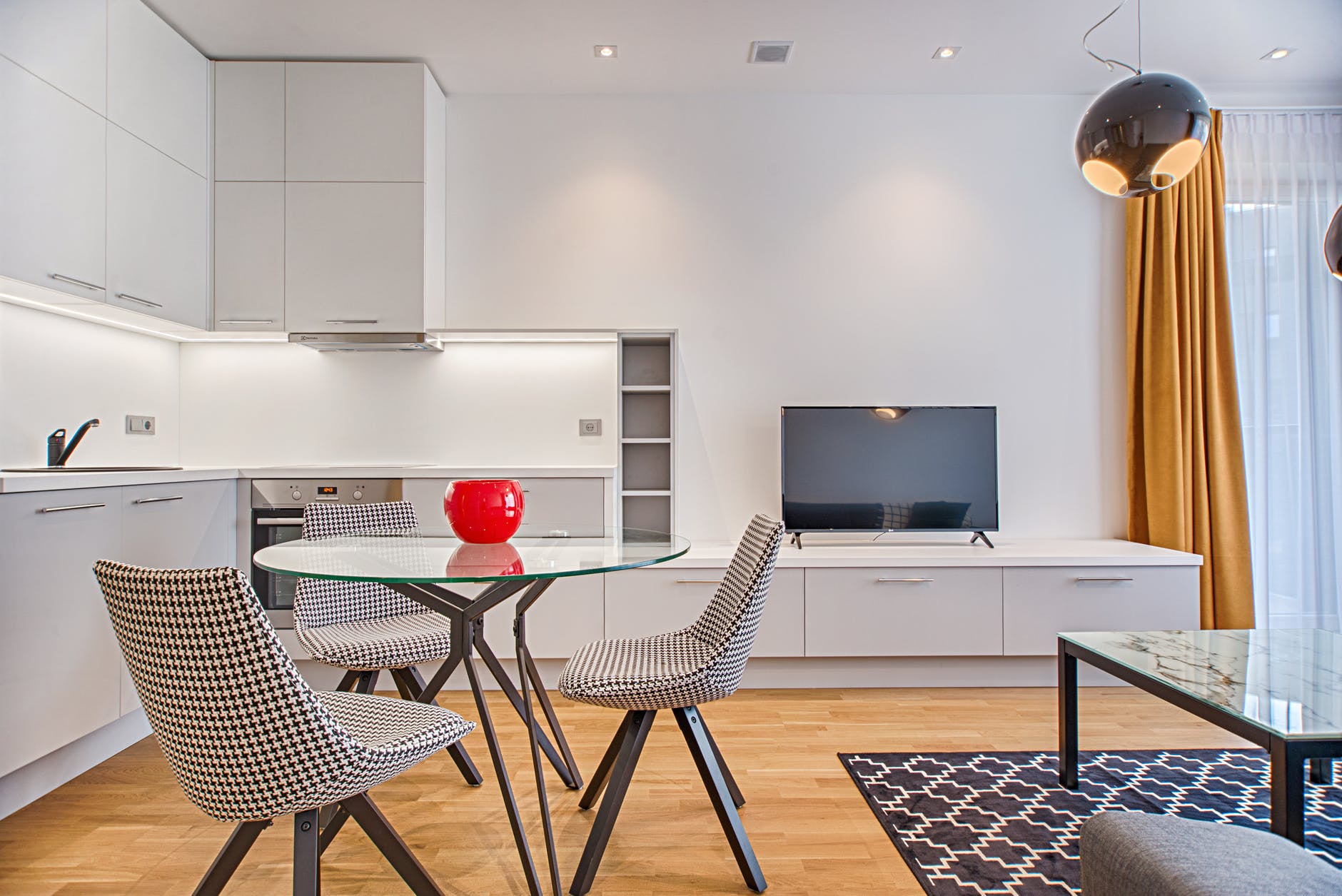 Since flat- screen TV has become more popular than traditional TVs, mounting them on a wall is the best bet. In order to secure all the components in one place, we recommend you buy a floating shelf for TV.
It is appealing and opens up a wide storage space to store other components. It is also easy to maintain. On this shelf, you can keep DVD players, game console, and other entertainment devices.
The shelf can be of white color or black to match the overall look of the room. These cabinets are functional and add to your convenience. You can even opt for glass shelf wall mounting decoration idea. It is the best place to display your decorations.
The main benefit of using a floating shelf is it is the best way to hide those ugly cable wires that support game equipment, your WI-FI, movie players. These are handy shelves where you can keep VCR/DVD players, cable consoles, and game consoles.
6 Black TV Wall Mount with Red Carpet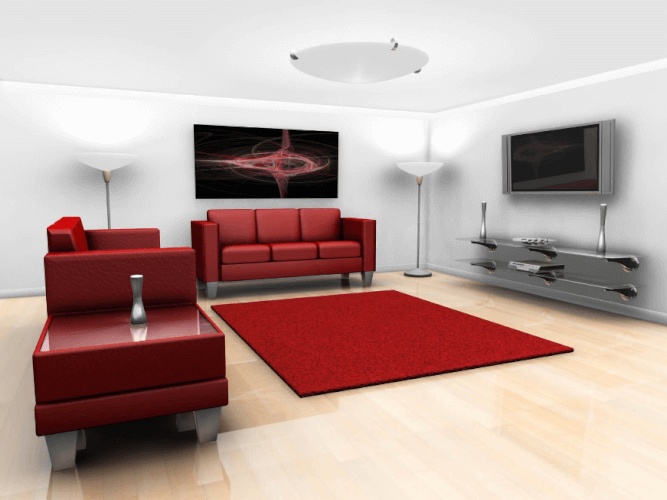 If you want to enjoy TV programs with your friends and family, the flat wall mount TV with black background along with the red carpet is the best option. It will give the room a unique and contemporary look. Guests will simply fall in love with the room.
7 Glass Wall Mount TV idea
This glass wall mount TV idea blends well with the surrounding decor of the living room. The LED lighting strip that runs beneath the upper unit in this arrangement will add an impressive look.
8 Floral Pattern Wall for Wall Mount TV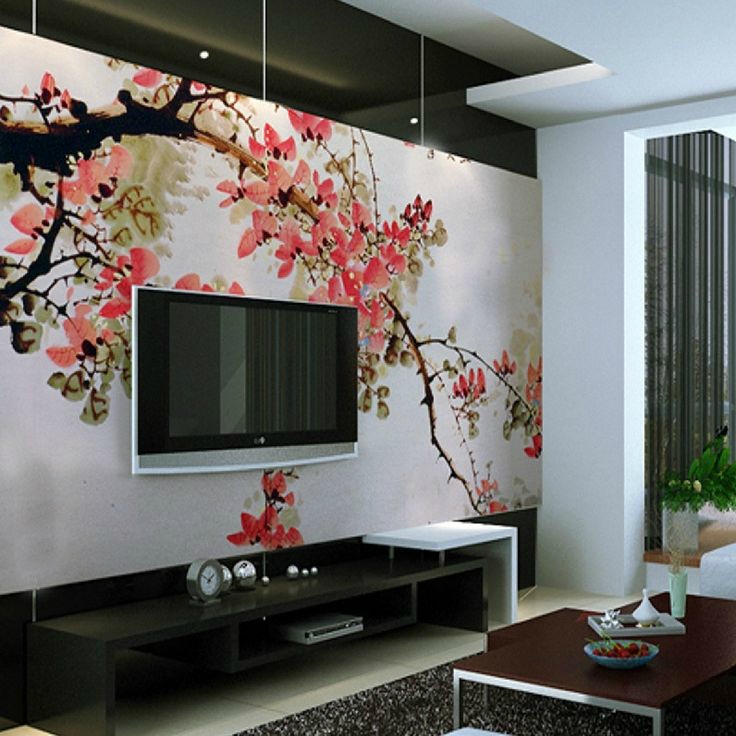 The floral- patterned dark colour wall makes a great focal point in the living room. Wall Mount TV on such a wall will look very impressive.
9 Contrast TV Wall Mount Décor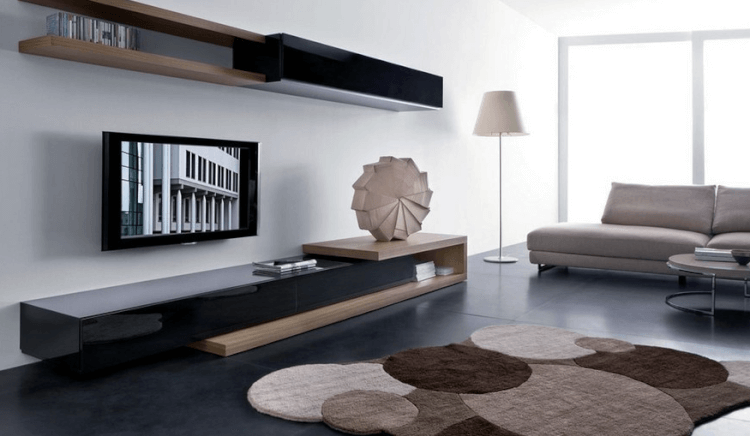 Using two contrasting materials over your wall will bring an added interest. This type of décor will add a colorful yet soothing touch to the living room. TV unit against the contrast background will not only look attractive but will lend visual interest to the room.
10 Wooden Wall Mount TV Ideas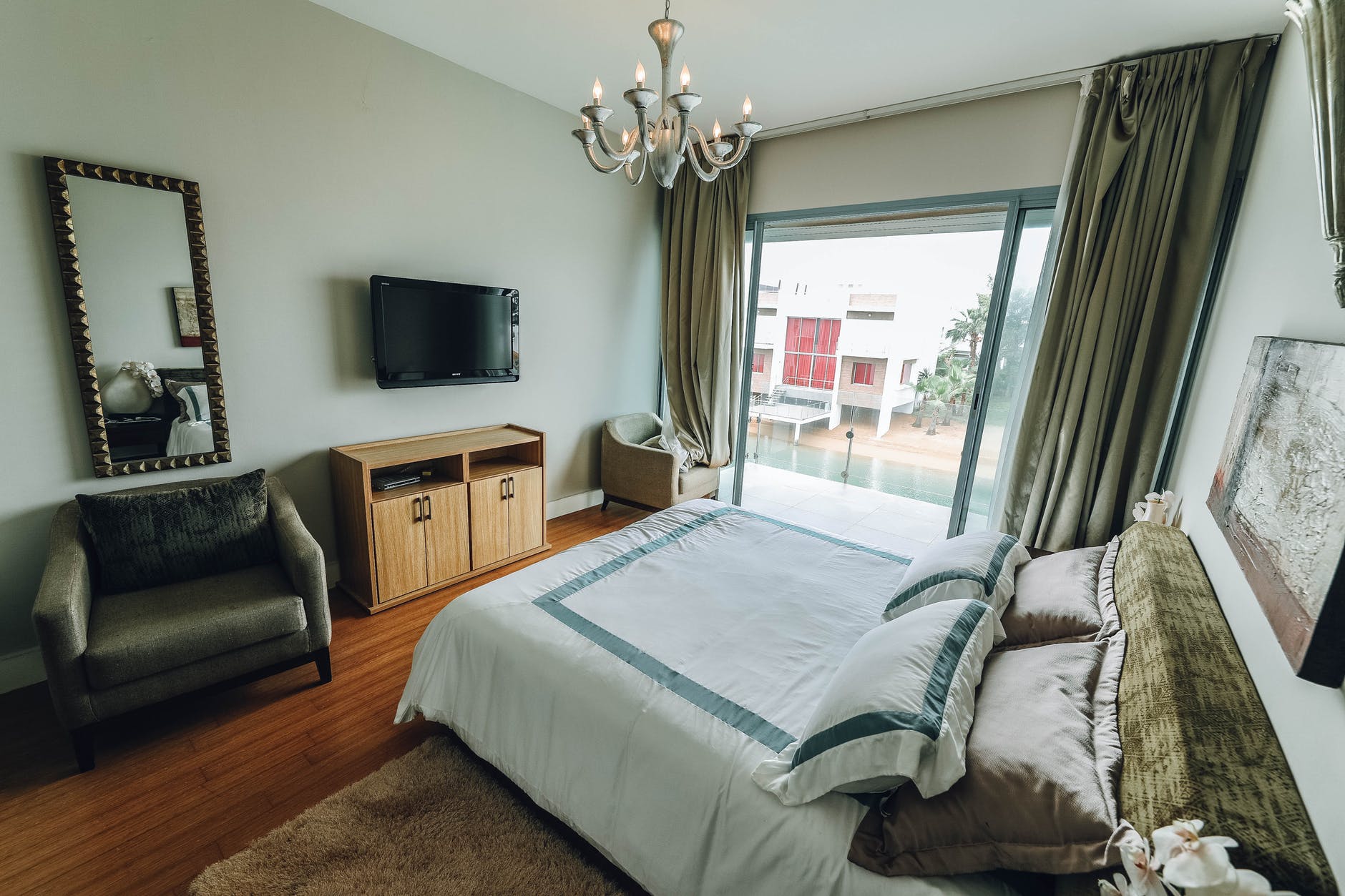 If you are looking for a theatrical experience, a wood TV wall mount is a great idea. The wooden panel behind the TV will look great along with a tall bookcase of matching wood tones. It will provide immersive sound experience too.
11 Bricks Wall Mounted TV Ideas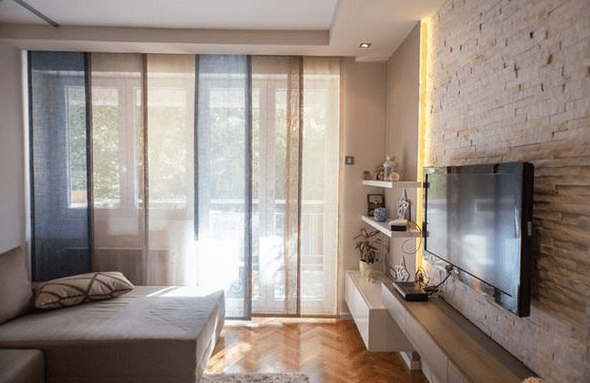 You can create a different display screen area for your TV similar to the brick wall surface. You can paint its color like the rest of the walls.
12 Play with in-built furniture items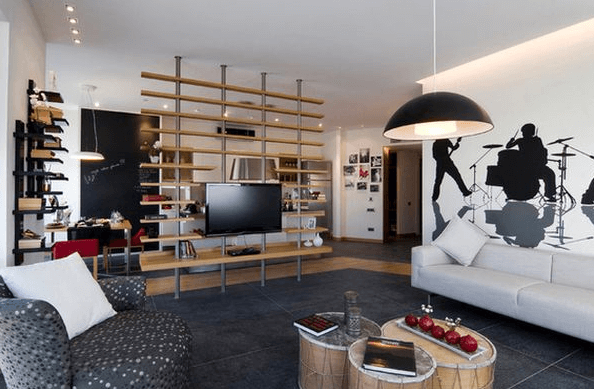 If your TV is placed between the in-built shelves, try to keep the wall background subtle and clutter-free, so as not to create too much visual interest. It will double up your entertainment experience.
13 Group it with greenery items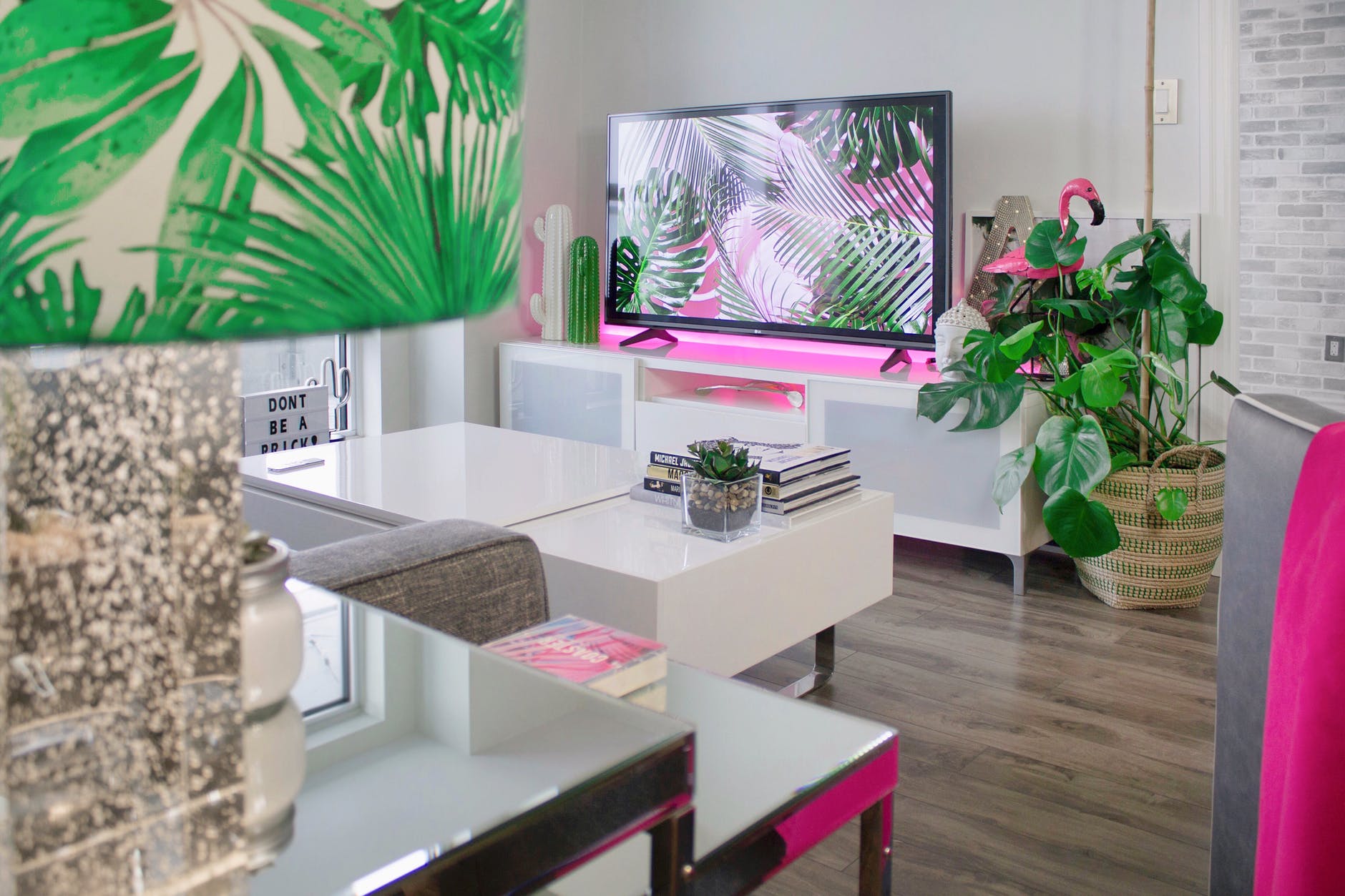 It is another way to go Eco-friendly. Add shelving and place greenery around it. It will look beautiful.
14 Decorate below the TV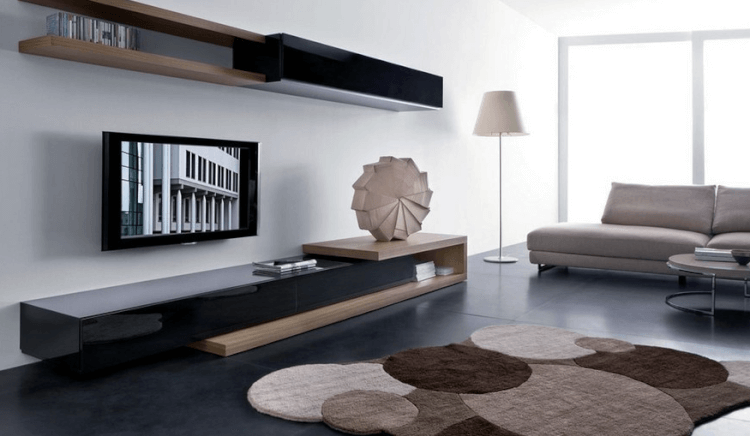 If your TV wall mount has in-built shelving, don't hesitate to jazz up with green items or other small decorating items. It will unwind you from daily stress and will make you look fresh.
15 Add interest
You can add interest to your living room by adding large photo frames around the TV or other accessories like a blanket ladder. In this way, you can make TV set as a focal point, but make the presence toned down by adding calming accessories with a soft palette.
Conclusion 
There are many more stunning concepts for decorating the TV wall mount. You could utilize a few concepts shared that are really outstanding. You can go bold, use floating shelves, or opt for a minimalist look. But ensure the look should be organized, convenient, and clutter-free.
watch the video