For luxury home interior, both contemporary and period style chandeliers are the best, as it adds focal point in the room. Chandeliers are talking points, and they dazzle the center stage. There are many chandeliers that one can add to the home one among them is baccarat's crystal chandeliers. These chandeliers are reputed for their traditional manufacturing process. They are exquisite, sophisticated and classy. This coveted antique chandelier can cost a little amount, while contemporary designs complement the modern décor.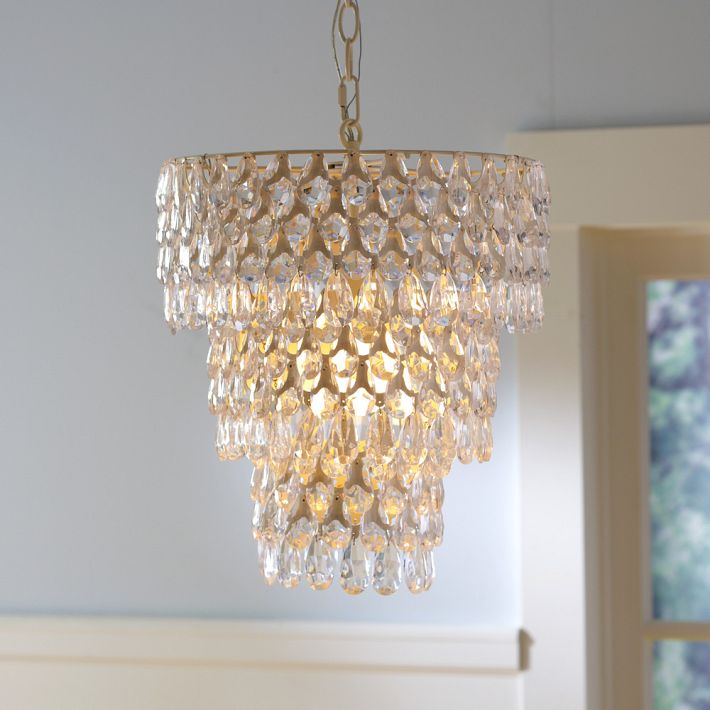 Another most popular chandelier is Lalique Chandelier by the French designer Rene Lalique. Despite being designed centuries ago, these chandeliers are timeless. Most popular designs include Soleil and intricate Charmes. Venice Muano chandeliers are known for high quality design and craftsmanship. The classic Murano chandeliers are characterized by colorful and festive designs. The metal framework is decorated intricately with the shapes in transparent and colored glasses.
Swarovski Crystals- Chandeliers made from crystals are also available in some of the plush homes across the world. Aside from ultra-elite chandeliers, there are several other options available in the market. Besides crystal or cut glass chandeliers, there are several traditional and rustic varieties available. For instance, the shell chandelier is made from flat sea shells. Oriental styles from Japan and China are popular. Chinese chandeliers are made from wooden sticks and painted glass infills, decorated with the Chinese motifs. Japanese chandeliers are traditional and made from bamboo frame and rice husk paper.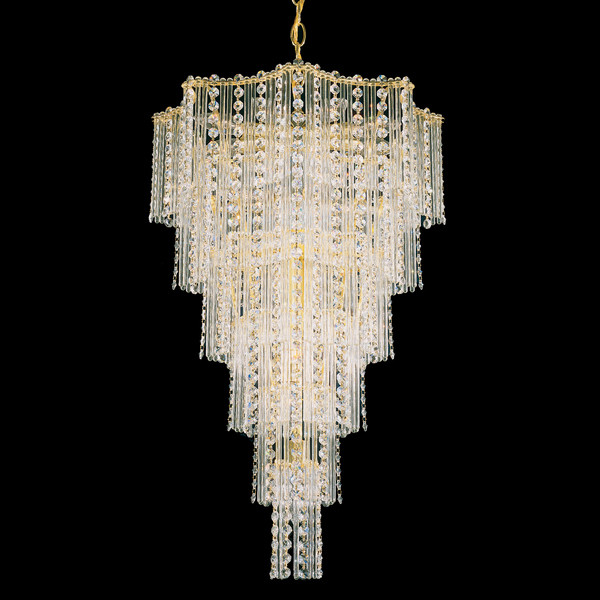 Where to place it?
Accentuate the beauty of chandelier by placing it at a right place. Chandeliers works best with the high or lofty ceilings from where they are suspended since the reflection of light is more on all sides through the help of fine crystals. These are avoidable; if the ceilings are too low or decorative.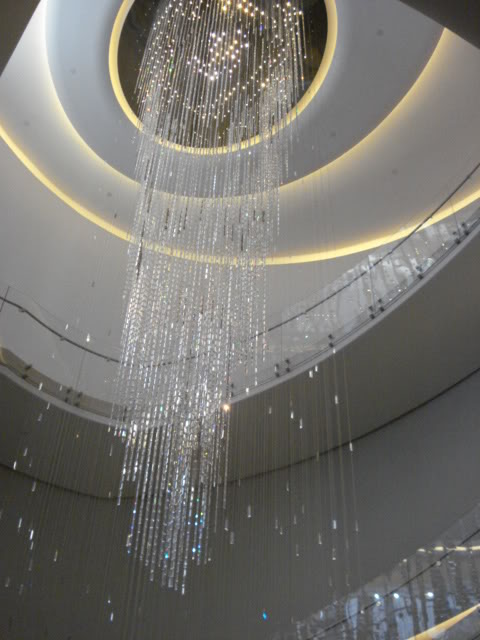 Bear in mind, the chandelier should not be the only source of light in the room. It is important to create an ethereal aura or layering of lights. Play with different and contemporary forms of lightning like floor lamps and sconces. The size of chandelier should complement with the overall size of the room. Too small, and it will lose dramatic impact, while an appropriately large chandelier will make the space look crowded. Also, take into consideration the weight of the chandelier and its design.
The chandelier can be added in your dining room, kitchen area, staircase, bathroom, living area, etc.  Chandeliers are finding their way in the bedrooms also.