A new way to add charm to your home as well as architecture is to use false ceilings. These ceilings give uniformity that plastering doesn't provide. Generally, a surface constructed or hung below the ceiling is referred as artificial ceiling.
Why it is done?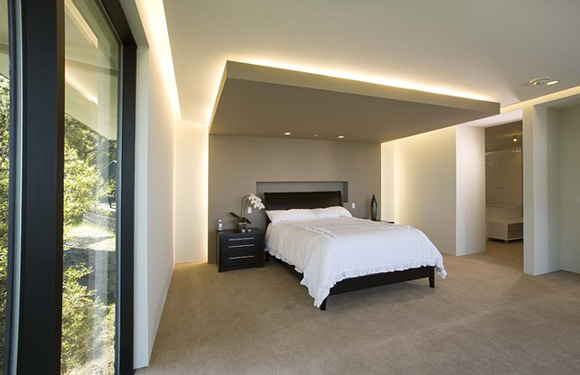 Essentially, a false ceiling is used as a decor element to accommodate light effects like bounce light, spotlight, floating light, hidden light, etc. Reputed Interior designer clarifies that materials used for false ceiling entails stone, plaster of paris, wood, gypsum, aluminium, cloth, glass, and strip among others. What's striking about this ceiling is- it is made from cloth that is known as fabric structure false ceiling. Today, even photographs can be printed on the false ceiling plaster of paris used to construct false ceiling. POP instantly harden up when applied. It is used on fibreboard, wood board and then hanged to false ceiling. The surface can be easily painted and is easy to construct and maintain and have uniform finish.
Gypsum Board ceiling- This kind of ceiling is light in weight, moisture resistant and fire resistant. Moreover, Gypsum board panels are effective and cheap, and are fast substituting other ceiling materials like PP. A gypsum panel can have tapered or square edges. Panels with tapered edges can be used to ceiling as they can keep a interval between the edge to be filled that in turn offer smooth surface.
Square edges board- It can be used as false ceiling when visibility of the joints is required. As gypsum board is flexible, it is available in various shapes like plain, curved, coffered, stepped, pelmet, etc. This board has high impact resistance and is too strong. It is possible to suspend load of up to 15 kg without any kind of difficulty. These ceilings are non resonant that acts as good soundproofing technique.
Plywood ceiling- Plywood false ceiling is appealing and looks wonderful. These ceilings are created from plywood strips that are glued together. These strips when fixed together strengthen the ply and support it at equal distances. These ceilings are generally used where temperature is cold. This ceiling is available in different finishes or painted to get the right look. Moreover, these ceilings are strong and look attractive.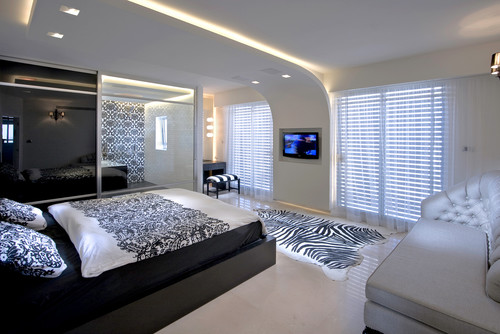 The only difficult with this kind of ceiling is it is difficult to maintain.  Though all the above-mentioned materials are not water resistant, but don't dissolve in water easily. Interior designer thinks false ceiling saves a lot of money which otherwise can be used on a normal ceiling.  The only precaution that you need to take while opting for false ceiling is to discuss the electric points with the mechanic. If electric points are made after installing false ceiling, it leads to patch work that increases the expense and is a cumbersome task.
You can easily adapt elements of nature in living spaces to add a touch of serenity that soothes the senses and compliments the ambience. This can be done in the garden or between the four walls of a home. A stream of gurgling water like a brook can enhance the appeal of interiors. It helps one keep in touch with nature's beauty and is a cheerful treat for the ears. So you can beat stress at the end of a hectic day right in your own home.