In present times, master bathroom has gained a lot of repertoire and is increasingly becoming synonym of luxury. However, the bathroom remodel creates a relaxing retreat and is generally considered as long and expensive. But, it doesn't require to be. Have a look at these design touches that will leave your master bathroom feel like new with little legwork.
Change the vanity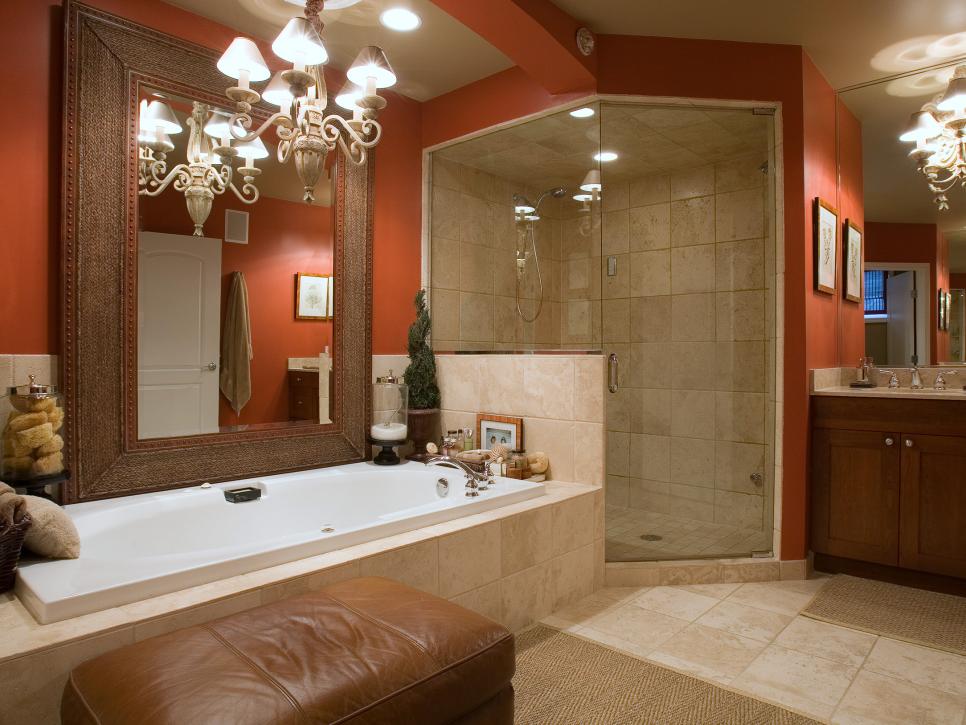 One of the most important point to remember is vanity and bathroom goes hand in hand and with the finishes-facet, cabinets, etc. with a period of time, the sediment in your water and residue from the fingertips can leave marks on the finishes, which makes them look messy how hard you scrub to clean. When searching for new finishes, go for stainless steel to create a contemporary look.
Rethink about paint colors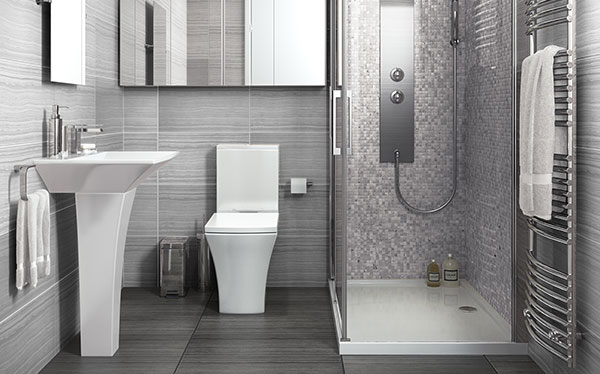 When you wish to create a new look in the home, select a paint color that is solid. Obviously, the paint shade that you decide will depend upon your lifestyle and interior décor preferences. If you want to make your home look timeless or if you are trying to sell the home, select colors that has mass appeal, go for neutral shades. However, if you are not afraid to experiment, go for bold shades or try adding an accent wall.
Create a statement with help of mirror
Mirrors do make a statement. A new mirror is the best ways to add visual appeal to a bathroom. Once you find one that it complements with the design scheme, all you have to do is to hang it up. You can find a statement mirror that is one piece that customizes the style of a basic model.
Add lights to the bathroom
Lighting fixtures lend drama to the master bathroom in one go. You can add glamour to the room by using a full tilt of chandelier. Alternatively, you can really pump up the space by installing few wall sconces and candles. Whatever kind of lighting you select, be sure to add dimmers to the light switches, so that you create an ambiance that appeals everyone.
Coordinate with accent things
When you wish to change the look of the master bathroom in some time, add accents to the home. Buy a new shower curtain and a floor mat. Throw out old soap dish and buy a new one with matching hand towels. If your bathroom is simple, consider adding color or pattern in your accents that help the bathroom to pop up. But, ensure that all of the accents look alike in terms of design in order to gain a cohesive look.
Add more storage options
Having the right amount of storage options will keep your bathroom neat and tidy, which is the best key to make it looking nice. Think about creative ideas with your space and find a solution that works best for your home. Add some extra shelves to keep those extra towels. Buy a storage rack over the toilet to get the most of storage space. Add drawer organizer inside the cabinets to keep those odds and ends.
Use accessories to create a new look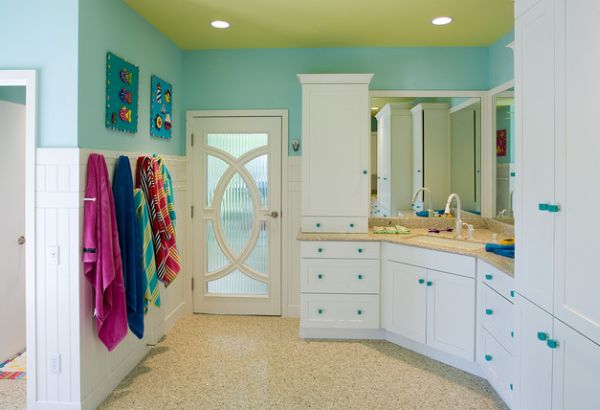 For many people, the master bathroom is supposed to be a relaxing zone from a hectic life. This is a place where you need to maintain particular amount of ambiance. Use different accessories to create a bathroom that look likes heaven. Here are few accessories that you can add to the home to create an oasis from a hectic life.
-Buy some candles
-Buy some flowers
-Hooks
-Bath shelves
-Plastic soap disher
With versatile bathroom accessories that complements with any bathroom style, they make the bathroom truly look beautiful. Moreover, they pair well with your choice of faucet, thereby delivering exceptional and unique look. What makes these accessories a conversation starter is: they come with distinct style that is designed to coordinate with any kind of bathroom décor and style. Starting from glass shelf to tumbler, each and every accessory is finely crafted to achieve that versatile look.
Feel free to experiment with range of accessories that adds comfort to the bathroom.
Add scents to the bathroom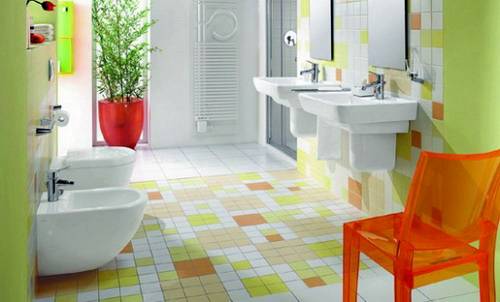 Designing a bathroom is not enough, cleaning and regularly maintaining is important. For cleaning, we all know the basic products like soap water and a scrubber is sufficient, but in order to further beautify the bathroom add scents. These scents make the bathroom lively. It improves the overall experience. A simple way to add something special to the bathroom is by bring in essential oils or favorite scent. For this, you can use scented soaps, potpourri or a diffuse to get the job done. Select something that is light on pocket and you won't become of tired of it.
Clean the bathroom
The last and final tip that won't cost you dollars is to regularly clean it. All you need to do is a little leg work. You would be surprised how much a newer bathroom can look with a through deep cleaning. In earlier posts, we have told you in detail on how to clean the bathroom. Scrub the tile thoroughly, wipe away water build up, and clean out trash. Once it is done, you will witness a brand new bathroom.
Depending upon the kind of look that you wish to attain, revamping the master bathroom is the most expensive and time consuming task to undertake. But it doesn't have to be that way. Use the above-mentioned tips to remodel the bathroom.