Lighting is an important element of any interior design theme and is not only used for practical reasons but also to enhance the appearance of walls, floors and certain features within bathrooms and kitchens. Spotlights can be used to focus on specific parts of a room and are great for accentuating the aspects of your design you want to show off the most including your wall and floor tiles.
Matching Skirting Board Spotlights and Worktops in a Kitchen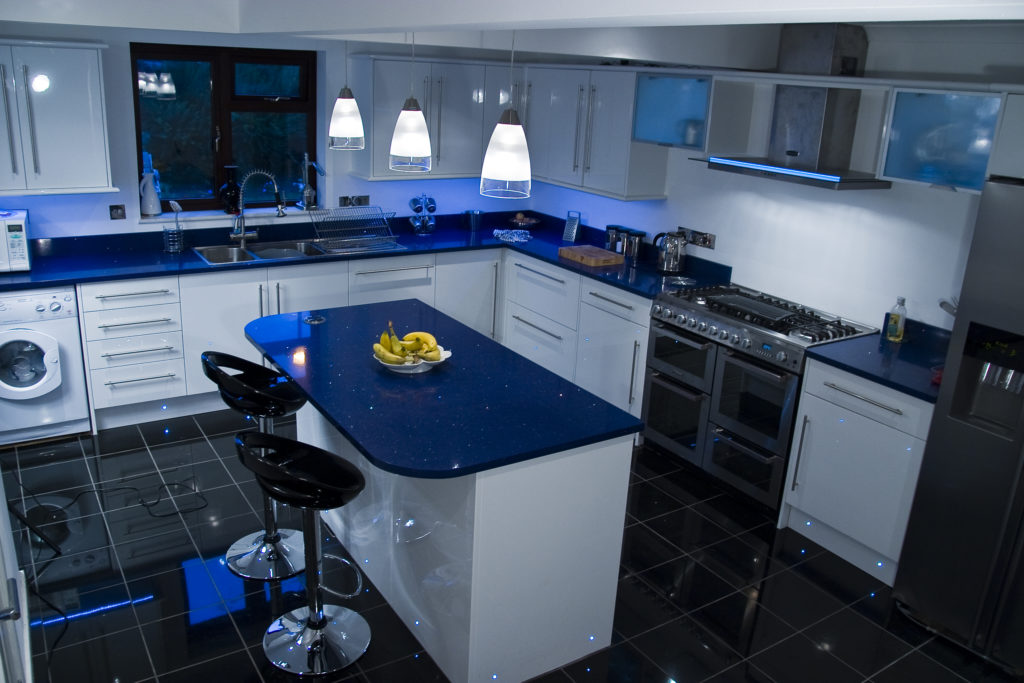 Incorporating the spotlights within the overall design of this kitchen by matching them with the worktops of the same colour really enhances this design. The blue colour adds a level of consistency which wouldn't have been achievable with standard white light spotlights. The spotlights also reflect off the black polish tiled surface to create an additional feature.
Accentuating Stone Cladding in a Small Bathroom


With its traditional stone colours of grey and cream, cladding is not the brightest of wall coverings and can look quite bland if the lighting is not used effectively. In this case though, the rustic pattern, texture and colour of the cladding is accentuated brilliantly by the ceiling spotlight and wall lighting.
Emphasising Bright Colours and Features in a Kitchen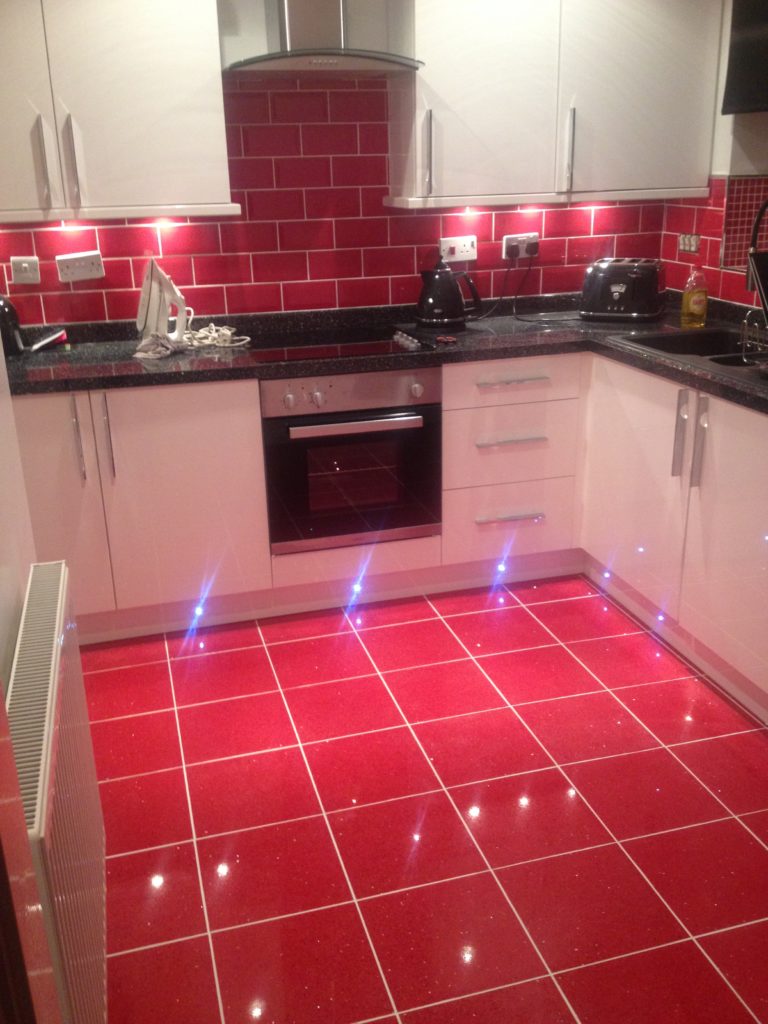 The bright red colour and sparkly mirror pieces in these Quartz Floor Tiles are enhanced further by these skirting board spotlights. The lighting enables the Quartz to sparkle and glisten in emphatic fashion. Spotlights are also used beneath the kitchen units to brighten the red metro wall design.
Shower Area Bathroom Spotlights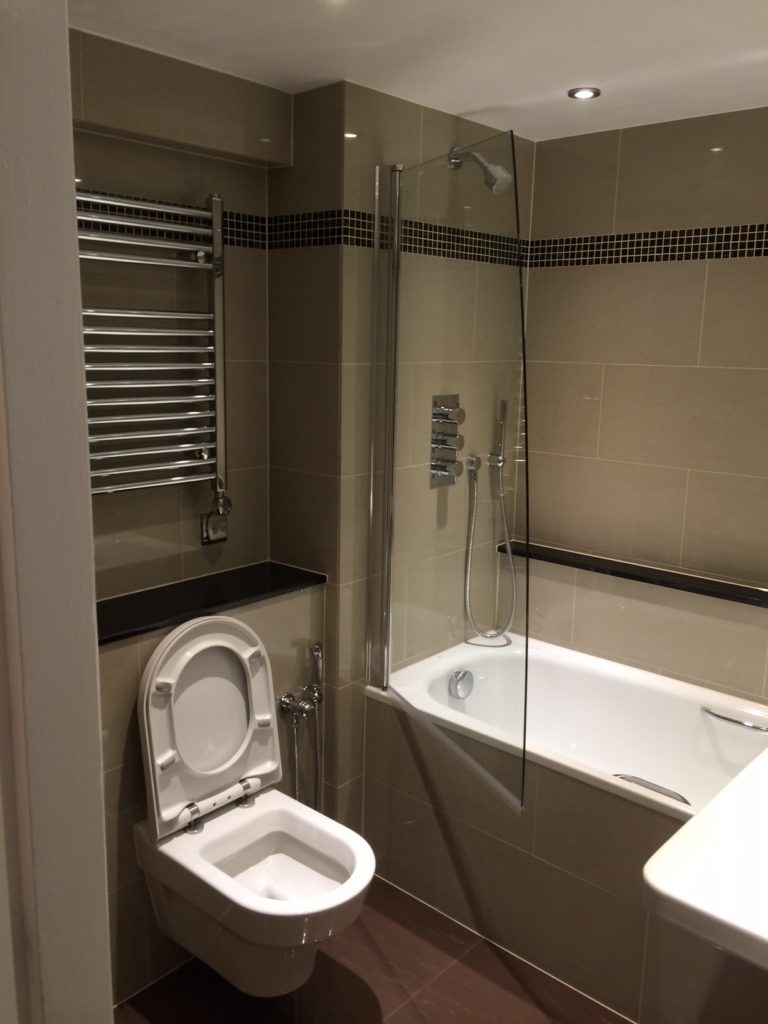 This bathroom and shower design has really been brought to life by the use of ceiling spotlights. They fit perfectly within this contemporary layout and have an understated quality which complements the minimalist theme.
For more amazing guides, please visit Tiles Porcelain