When it comes to home designing we generally stick to a particular color. But what about those people who are in love with rainbow. Is there is any limit on palette? The answer is no, there are enough of options to bring rainbow color to your home space.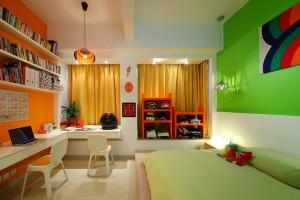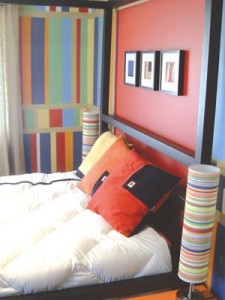 The most successful rainbow designs limit on clutter. The clear and minimalistic design is of prime importance. Here are some rainbow designs that will help you to clear off the air.
 Rainbow Kitchen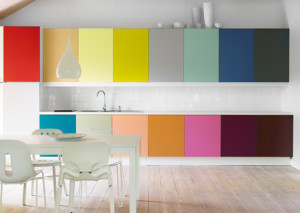 The rainbow kitchen is an interesting prospect. In fact, the best option is to incorporate bright cabinet doors.
Buy a rainbow chair
Dining will never be a boring experience now. Add colorful and vibrant colors to the dining space.
Rainbow Rug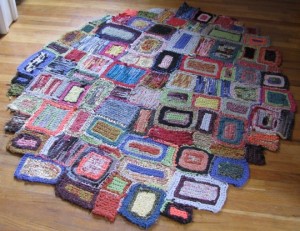 Add a rug with tons of color it will surely turn the room juvenile.
Lilla Stool
These stools reminds of the mushrooms. They are quirky and gorgeous and it would be a perfect seat for your child.
Rainbow Glass Mosaic
The rainbow glass mosaic always find special place in your heart and home.
Rainbow Pillow
Don't forget to adorn the room with rainbow pillow. It will add the punch to the room.
Rainbow Child Sculpture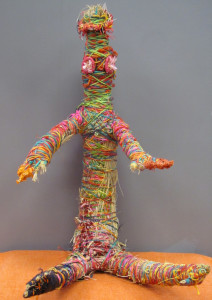 If you plan to décor the room of your child, add rainbow color sculpture in his room. It is made of crayons, adhesive, woods, and they look whimsical.
Classical Stemware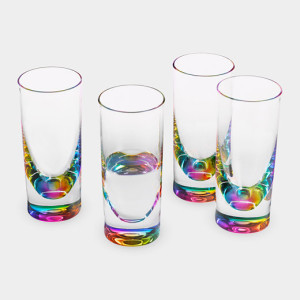 When celebrating with your friends and family, don't forget to add classical stemware. It enhances the dining experience.