Less is more principle in Interior Decoration- Remember the thumb rule of interior decoration. Less is more. If there are any picture frames and small figures that are scaring people instead of exciting them, remove it and clear it from the walls.
Substitute old carpets with new ones- Substitute old carpets with new, especially if the living room doesn't have a nice cozy atmosphere.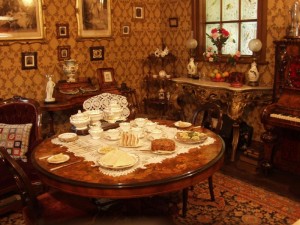 Beautiful Kitchen – Having a beautiful kitchen is too important because it is the most frequented part of the house. Design kitchen in a way that is well lighted and paint should also be bright, so that it complement with the light. The wall color that you select should go well with table and chairs and not different colors that don't match with appearance of the room.
Bathroom- The bathroom should also look elegant like kitchen. It should be enough to accommodate two people at one time and have all the things required in a bathroom. Try to go for two bathrooms, one for family and second one for guests, so that they don't intrude your privacy.
There's lot more involved in interior decoration. If you want to know more about interior decoration, stay tuned to this blog.